Facts About Carolyn Porco - Leader of the Cassini Space Probe's Imaging Team - CICLOPS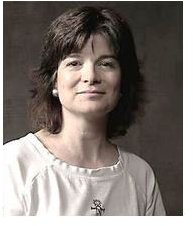 Dr. Carolyn Porco is one of the most famous imaging scientists in the world. Working close with NASA, she is responsible for a number of the photographs taken of Uranus and Neptune during the Voyager mission and many images from the highly-successful Cassini mission to Saturn. Porco is currently performing preliminary work on the planned flyby mission to Pluto, New Horizons.
Facts About Carolyn Porco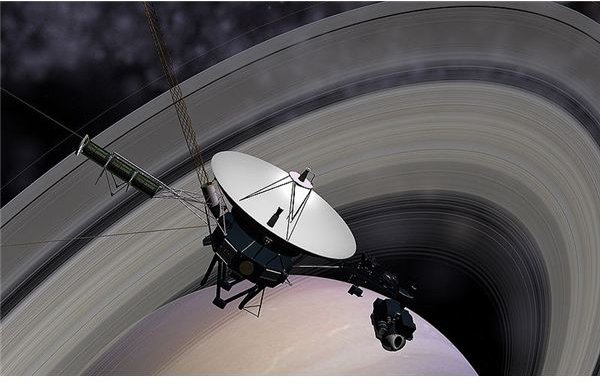 Birth: March 6, 1953
Birth Place: New York City, New York, United States
Religion: Humanist
Field: Planetary Science, Imaging Science
Schooling: Cardinal Spellman High School, California Institute of Technology
Key Achievements: Voyager mission, Cassini-Huygens mission, New Horizons mission, NASA adviser
Notable Honors:
The London Sunday Times Scientific Leader of the 21st century (1999)

Industrial Week 50 Stars to Watch (1999)

Asteroid 7231 Named Porco

Isaac Asimov Science Award (2008)

Honorary Doctorate of Science from the State University of New York at Stony Brook (2009)

Lennart Nilsson Award (2009)

The Huntington Library's Science Writer Fellowship (2010)
Notable Achievements in the Field of Astronomy
Participated in the imaging team for the Voyager encounters with Uranus in 1986.

Led the Rings Working Group of the Voyager encounter with Neptune in 1989.

Described the fact that the rings of both Uranus and Neptune are shepherded by moons.

Orchestrated the photographs of Uranus, Neptune and the famous Pale Blue Dot image of planet Earth.

Leader of the Imaging Team for the Cassini-Huygens mission, the spacecraft that was placed in orbit of Saturn and deployed a probe into the atmosphere of Titan.

With her team, Porco discovered six new moons and several unseen rings around Saturn.

Oversaw the discovery of hydrocarbon lakes on Titan in 2005 and 2007.

Oversaw the identification of plumes of liquid erupting on the surface of Enceladus, another moon of Saturn.

Member of the imaging team for the New Horizons flyby mission of Pluto and Kuiper Belt, scheduled for 2015.

Porco has served with a number of different NASA groups including the Solar System Exploration Subcommittee, the Solar System Road Map Development Team and the Mars Observer Recovery Study Team.
Amazing Facts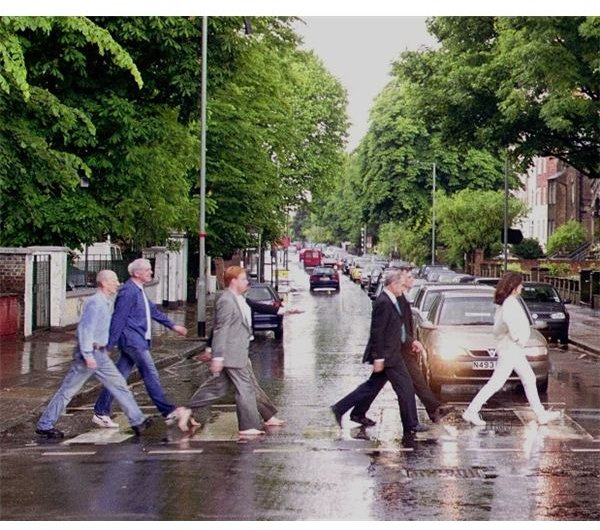 Dr. Porco is a regular contributor to CNN, PBS, 60 Minutes, The Discovery Channel and the BBC.

She served as an adviser on both 1997's Contact and 2009's Star Trek feature films.

An online petition to have her make a guest appearance in the follow-up to the 2009 Star Trek film has met with success.

As a large fan of the 1960s rock band, The Beatles, Porco has utilized the music of the group on many occasions. In 2000, she released the first Cassini images on John Lennon's birthday. She also made a short film of Cassini Saturn photos put to the music of the band to honor Paul McCartney's 64th birthday.
Additional Resources
Profile of Carolyn Porco: https://www.ted.com/speakers/carolyn_porco.html
Carolyn Porco Deserves a Start Trek Cameo: https://www.thepetitionsite.com/1/dr-carolyn-porco-deserves-a-star-trek-cameo
Women in Astronomy and Space Science Today
Image Sources
Carolyn Porco. (Supplied by NASA; Public Domain; https://upload.wikimedia.org/wikipedia/commons/9/9a/Carolyn_porco.jpg)
Voyager Passing Saturn. (Supplied by ElChristou at Wikimedia Commons; Creative Commons Attribution 3.0; https://upload.wikimedia.org/wikipedia/en/b/b5/EC_Voyager_Saturn.jpg)
Cassini Saturn Orbit Insertion. (Supplied by NASA; Public Domain; https://upload.wikimedia.org/wikipedia/commons/b/b2/Cassini_Saturn_Orbit_Insertion.jpg)
Cassini team Abbey road. (Supplied by NASA; Public Domain; https://upload.wikimedia.org/wikipedia/commons/b/bd/Cassini_team_Abbey_road.jpg)
This post is part of the series: Famous Women in Space Science
Women play an integral role in astronomy and space science. Among the most prominent of these women are Carolyn Porco and Jill Tarter, both important figures in the continued exploration of space.