Advice on Writing a General Notice of Layoff Including an Example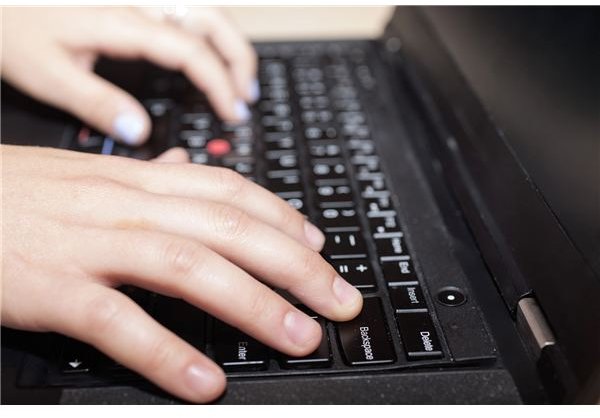 In the business world, an organization must occasionally conduct layoffs due to downsizing, lack of work, or other economic concerns.
When this occurs, it is up to the human resources department to make sure that the layoff action is conducted in a legal manner with as much reasonable advance notice as possible to the affected employees.
This can be accomplished by creating a written general notice of layoff, which outlines the actual layoff terms and possible action that both the organization and workers must take when the event happens. It can also be written out in a sample general notice of layoff, which can be modified for the particular layoff occurrence. Failure to notify employees in advance can cause unforeseen problems for both the organization and the affected employees for a long period of time.
What to Include
A sample general notice of layoff should contain several components to make sure the company and the employees are protected against loss and have clear instructions on what to do. The layoff letter should include the reason for the layoff, which will hasten the receipt of unemployment benefits and other post employment benefits for the affected employees. Whenever possible, the letter should also be addressed to those who are to be affected by the layoff and copied to their immediate departmental supervisors. A copy of the letter must also be mailed to each employee's home address. It is always best to keep a copy of the layoff notice in each employee's personnel file.
Special Considerations for General Layoff Letters
Writing and presenting such a letter is of particular importance when dealing with a layoff that involves government or civil service employees. Civil Service Rule 17.10 must be cited and the letter should be sent out no later than one week before the intended layoff date. to ensure that all employees have been properly notified in advance of the layoff. If the layoff is concerning federal employees, there are additional requirements that are covered under the Federal Worker Adjustment and Retraining Notification Act (WARN), which means employees must be notified at least 60 days in advance. This letter must be submitted to all affected employees and any union representatives beforehand in case of a mass layoff that affects 50 or more employees in any 30-day period.
A Sample Template of a General Layoff Notice Letter
In the case that a layoff is imminent, this is a sample template of a legally acceptable general notice of layoff letter, for your use:
To: Affected Employees
From: Human Resources Department
Date: [Date Letter Provided to Employees]
RE: General Notice of Layoff
In accordance with the requirements of Civil Service Rule 17.10 (a)1, this written notice is hereby given of impending layoffs to be implemented by our department as a result of (lack of work), (office or department closure), (position elimination), which will affect your current assignment.
This layoff is scheduled to occur on DATE as per the instruction of our company leadership. You are to report to work on that date to receive a final termination letter, employment support services, and to complete a termination and benefits review with a representative of the human resources department.
We will notify the proper state unemployment agency on this date concerning this layoff event. You are encouraged to contact the unemployment agency for your district upon receipt of your final letter of termination to determine your eligibility for post employment benefits. In addition, you will receive a COBRA notice within 10 days of the date of your termination and we encourage you to review this carefully to determine your choice in continued health benefits.
Any questions regarding this layoff notice should be directed to NAME OF TERMINATION REPRESENTATIVE IN HR by telephone to (555) 555 – 1234 during the hours of 9 AM to 5 PM Monday through Friday.
Sincerely,
Human Resources Director
Company Name