FMLA Administration and Recordkeeping for Human Resources Managers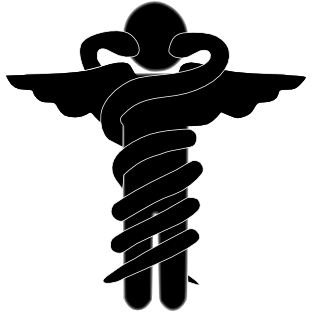 Understanding FMLA
The United States Department of Labor highlights that the Family and Medical Leave Act (FMLA) entitles qualified workers to job-protected, yet unpaid leave, from their positions. The time frame stipulated has a 12-week ceiling. If this sounds simple enough, consider that FMLA benefits are not available to all employees, nor do they have to be administered by each and every employer. To make matters more complicated, the 12-week time frame can be broken up into chunks. Confused?
Who Must Comply?
Are you a small business owner who doubles as human resources manager? Do you believe your company to be too small to actually have to comply with the federal law? Think again! There are strict rules with respect to the number of workers employed that will define whether or not your company is too small to comply with the FMLA.
Knowing whether you are legally required to participate in leave-granting is the first step to compliance. Understand your obligations and also recognize whether you are – as of now – not yet required to offer your workers FMLA benefits.
HR Recordkeeping
Assuming that you do have to comply with FMLA regulations, it is vital to know what type of recordkeeping is the responsibility of the employer. The human resources department is instrumental in formulating filing systems that are uniform for all affected worker.
Remember also that proper recordkeeping includes employee education on their rights and responsibilities under the FMLA.
FMLA and Sick Time
Human resources managers recognize that the unpaid component of the FMLA-guaranteed job-protected leave does allow for the use of paid sick time. Keeping meticulous track of employee attendance is vital for preventing abuse of the law's provisions. At the same time, this type of recordkeeping ensures that all workers are treated equally when using their paid sick leave during FMLA time off.
Should there be disputes, going by the book when undertaking disciplinary actions is the only way to avoid lawsuits.
FMLA and Family Leave
A new baby is the most common reason why employees apply for leave. Usually this type of absence is known as maternity leave given to new moms, but dads, too, are eligible for FMLA coverage in this instance. While in the past there may not have been many takers for paternity leave, the numbers of dads who want to bond with a new infant during the first weeks of life are increasing.
There is a lot of confusion about the demands of maternity leave, as this particular type of absence is concurrently governed by other federal rules. Be clear on your workplace's obligations, or risk involvement in a costly legal action.
Preventing Lawsuits
The HR manager knows that employment lawsuits are time-consuming. Management realizes that these suits are frequently very expensive and lead to plenty of bad PR. Avoiding lawsuits is not always possible, but there are some very basic steps that any company can take to protect itself. Examples include knowing the letter of the law and also realizing potential pitfalls before they happen.
Remember that it is not just the current worker who may choose to sue over a violation of the FMLA; even a job applicant has rights that an interviewer may violate!
Like all federal laws, there are numerous facets and details associated with the FMLA. Knowing them and applying them correctly is part and parcel of doing business in America. With this human resources guide to FMLA, this task just got a little easier.
References