Types of Downsizing Strategiesst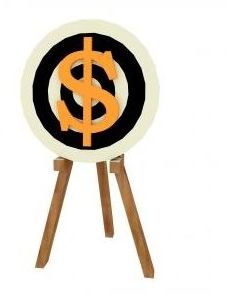 Downsizing is the act of reorganizing the structure of a company to fit the needs of customers. Although it does not always involve
reducing staff, downsizing does bring about substantial eliminations. A company may decide to maintain its staff and incentive programs to better meet the needs of consumers. Such a decision is categorized as downsizing because the act is voluntary and not forced as with liquidation. In order to be effective, downsizing must be intentional, personal, and efficient. There are several types of downsizing strategies that can be used to make reduction efforts beneficial for the company and employees.
Workforce Reduction
One of the most popular downsizing strategies is workforce reduction. This action involves laying off or firing employees, mandating early retirement, and transferring individuals to fulfill critical positions. The central goal in workforce reduction is to eliminate unnecessary positions and hence reduce head count. For example, a bagging position at the grocery store may not be viewed as a significant job. Such a position may be eliminated during workforce reduction and the duties may be placed with the cashier, making her responsible for the entire checkout experience.
Although a way to gain immediate profit, workforce reduction should not be the first strategy of downsizing that employers seek. Instead, executives and small business owners should consider reorganizing the entire company and then resorting to eliminating manpower if necessary. Following this procedure can save jobs and help the company maintain a positive reputation.
If workforce reduction is inevitable, it is imperative that the individual responsible for downsizing communicate with employees. While it is not appropriate to inform a subordinate of every company detail, it is important to be honest about finances when they negatively affect workers. Although large corporations often call large meetings to discuss financial difficulty, it is best to assemble individuals who will be directly affected by manpower reductions. If cafeteria workers are scheduled to be laid off in three months, an exclusive meeting should be called to prepare workers for the layoff. It is in poor taste to inform employees of layoffs or firings on the day of execution. It is also not a good idea to inform unaffected departments of reductions. Since workforce reductions are devastating for everyone involved, it is best for employers to be upfront and professional when implementing plans.
Work Redesign
Aside from manpower reductions, employers can also resort to work redesign. This type of downsizing focuses solely on eliminating unnecessary work. Contrary to workforce reduction, redesign does not focus on eliminating employees and hence eliminating positions. As a result, vacant positions are typically targeted for elimination during redesign. A cataloging position at a library that has not been filled for months may be eliminated and its duties transferred to clerks. Work redesign is less traumatic for workers and employers since downsized positions or departments are already vacant and hence ineffective.
In addition to eliminating special roles or hierarchies, work redesign also involves merging. When a business has experienced substantial loss to the extent of being unable to recover, it may seek to partner with another corporation that is thriving. A baby's clothing store, for instance, may seek to partner with a toy store after experiencing a serious decline in sales. In order for a merger to be effective, the company experiencing financial difficulty must seek help from a stable organization. It would not profit a gasoline station to merge with a small restaurant that is also struggling to maintain its financial status. Such partnering would only prove harmful and could result in both companies going out of business. In most instances, work redesign by merger requires more time and effort than simply eliminating vacant positions. The profit for such a merger, however, may be substantially greater than decreasing the budget by internal means.
Systemic Approach
A less popular but equally effective strategy of reduction is systemic downsizing. This type of reduction seeks to change the cultural atmosphere of the company. Instead of viewing downsizing as a negative attribute, the systemic approach highlights positive effects of reducing costs. Increasing productivity and clientele are the key points that systemic downsizing places on display for employees to appreciate. Although the short-term effects of such tactics are not recognizable, the long-term results are positive. Instead of focusing on job loss and company gain, the systemic approach places emphasis on the customer. Such emphasis leads to better customer service during economic hardship, which ultimately leads to increased profit. While an individual will not dine at a restaurant that previously rendered poor service, he will return to a diner that gave him special attention. The systemic approach is most effective at the beginning stages of financial difficulty and least effective during major crises.
References
Atwood, Jane; Coke, Ethel; Cooper, Christine; Loria, Kendra. "Has Downsizing Gone Too Far?" Note that this text is available at the College of St. Scholastica website at https://faculty.css.edu/dswenson/web/downsize.html and was initially submitted as part of the MBA program at the University of North Florida at Jacksonville in 1995.
Cameron, Kim S. "Strategic organizational downsizing: An extreme case." Research in Organizational Behavior, 20: 185-229, 1998.
Hackman, Richard J. "Work Redesign and Motivation." Professional Psychology. The American Psychological Association, 1980, pdf document.
Image Credit: