An Entrepreneur's Guide to Marketing Your Business
Running a Business Means Getting People to Know Who You Are
What do you think would happen if you never spent any time marketing your business? Most likely, no one will know who you are unless they see your name in front of their face a few times. While many startups and small business focus on social media and Internet methods of marketing their businesses, to do so would be a grave mistake. Not only (as suprising as this may seem) may some of your potential customers and clients be without social media websites, but sometimes, social media marketing can cost more in your personal resources than it's worth. Thus it's important to make sure that you spend adequate time and resources developing your traditional marketing strategies as well.
Marketing can seem like a daunting task for anyone who's trying to get a startup going. As time goes on, word-of-mouth marketing will do some of your work for you, but when you're starting out, you will find yourself spending more time on your marketing skills. In order to make this process more palatable, it's important to have a clear plan of what you want to do.
Create Your Marketing Plan
Every small business and startup can benefit from a clear and concise marketing plan. When you run your own business, it's vital to do the research. Know who your target market is, what they are willing to pay for, and what their needs are. By spending time researching your target market, you can better estimate your budget, be more on target with your spending, and get better results.
Determining a Reasonable Marketing Budget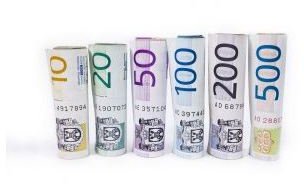 While you're working on your marketing plan, you'll need to figure out what your budget is for marketing. Just because you have little (or no)money for marketing your business does not mean you should solely focus on Internet marketing. Instead, you should come up with a plan for how you will get the name of your business in front of people in multiple platforms. Traditional marketing doesn't have to cost a fortune, if you do it right!
Free and Low-Cost Tips for Marketing
Once you've figured out your marketing budget, it may be the case that it's a very small portion of your overall business budget. Don't stress out too much about this. There are many free and low-cost options available for you to employ in your marketing strategy. From social networking to postcards, from press releases to a WordPress blog, many cost-effective options exist to help you execute your marketing plan.
Marketing Tips for Businesses of All Types
Sometimes, certain businesses need more marketing help in order to get the most from their advertising strategies. Depending upon whether you're marketing a business you've started up from home or you're marketing a low-budget motel, there may be specific strategies for your industry that you could benefit from. It's important to constantly build your bag of tricks - as your target market has seen many clichés by the time they come to your marketing campaign.
Internet and Social Media Tips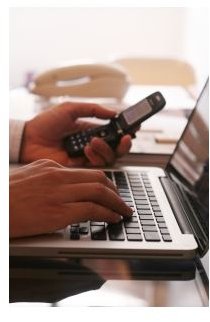 It's cheap, often free, and accessible to a global audience. What more could an entrepreneur want from a marketing tactic? Internet marketing techniques are quite appealing to those wishing to reach a very large audience. If you're wanting to reach potentially nationally clients and customers, this is the way to go. In fact, you won't be limited to the borders of the United States, depending on your marketing strategy, your message, product, and services could reach someone on the other side of the planet. The Internet has connected people who would have never otherwise been able to meet. For this reason, it's worth investing some energy into a strategy.
Traditional Methods Tips
While social media and online marketing techniques are often very convenient, traditional methods should never be overlooked. Not only should you avoid neglecting traditional forms of marketing your business, but in some cases, traditional means of marketing may be necessary. Before you pass out due to the thought of cold calling people and sending out brochures and letters to strangers, take a deep breath! You can develop your marketing skills and even learn about various techniques that will help you to successfully execute the tasks.
The Most Important Part
It's vital not to stop marketing your business when things start to pick up. This is a grave mistake that people make all the time. There's a heavy focus in the beginning of the business's life on marketing, but when customers and clients start finding the business and purchasing products and services, many business owners give up marketing. This can be due to lack of time, funds, or energy. It's important, though, that you keep the ball rolling when it comes to getting your business name in front of others.
References