One-Stop Guide to Non-Profits: From Startup to Organizing to Fundraising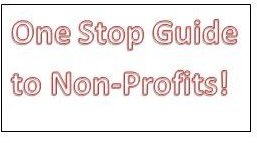 Taking the Mystery Out of Non-Profit Entities
It all begins with a vision: a charitable organization to aid a community or fund a project. Even non-profits like school bands or athletics need ways to find money and board members, hold meetings and follow the goals of the non-profit. Without a guide to help, where does one begin? Here we take the guesswork out operating non-profits.
How do you obtain a 501(c)3 status and will your organization qualify? Do you need to have both federal and state approval to be a non-profit? What about choosing board members and assigning committees? What should be in the bylaws, and how long should board members serve? Most importantly, how will you keep your non-profit up and running: by using angel funds and organizing the right fundraisers people will want to attend? Take the mystery of out starting, managing and running a non-profit with the advice and tips contained in the following posts.
First Steps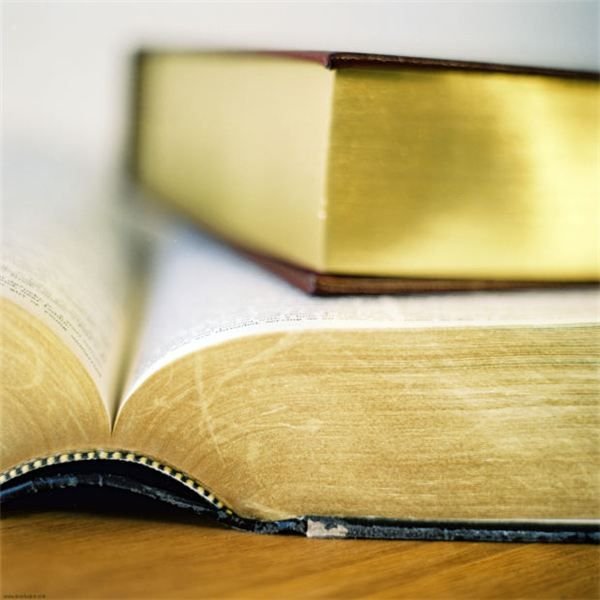 From creating your vision and mission statement to deciding on board members to applying for grants, this guide on how to initiate and organize a non-profit is a must-read. Your vision is what your non-profit is all about, and your mission statement dictates how you will run your non-profit. Grants are essential for project funding and capital funding so learning how to write them is a key part of running your charitable organization.
What Requirements Are Necessary?
Much like other corporations, non-profits need bylaws and articles of incorporation and are required to file certain reports to state regulatory or corporation commissions. Is it necessary to qualify for a 501(c)3 status or can you just call your entity a non-profit? Are the bylaws and other organizational forms different for non-profits compared to conventional businesses? Before you start a non-profit business, find out the requirements here.
The All-Important 501(c)3 Status!
How do you gain the 501(c)3 non-profit status? Learn why it's not just the federal level you need to be concerned about but the state as well. This is a great piece that explains what benefits non-profits receive such as the ability to receive charitable gifts and bulk postal rates. Learn where one files for a 501(c)3 status, and how your state's attorney general office can aid when it comes to achieving the needed funds once you've been deemed a charitable organization by providing approval letters.
Free Articles of Incorporation Template
Skip the legal fees and create your own articles of incorporation for your non-profit with this free template, which you can easily modify to the specifics of your nonprofit. The free download here is in a Microsoft Word format and is easily modified to fit the needs of any non-profit. You can't organize any company without submitting this important document to the right official sources nor will your organization be able to open the necessary bank accounts.
You can skip trying to create your own bylaws as well. Here is a free template you can modify to fit your non-profit's needs, and we even include tips on what to include and what not to forget. You need a plan for how the non-profit will be run; this is what the bylaws are all about. While most corporation commissions or banks don't require them, when it's time to seek grants, you will need this important tool so learn how to write your own with ease.
How do you choose the right board members, and what should board member expect as far as their responsibilities? It's important to be sure everyone's working on the same page toward the same goal. Should the board contain only members or users of the charitable organization, or is it important to include some unbiased outsiders? How often should board members meet, and what constitutes a quorum for votes in essential board meeting decisions? Here we answer all these questions.
How Long Should Board Members Serve?
You can't have the same board members forever unless your bylaws say different so how long should a board member be allowed to serve, and what offices should you set up? This post discusses board and committee members and others who are an essential part of non-profits and what each of their terms should be. Your best bet will always be tiered terms so you always have at least one experienced board member at all times. Determine how to do this by reading this guide on terms and length of service.
Business Plans, Funding and Grants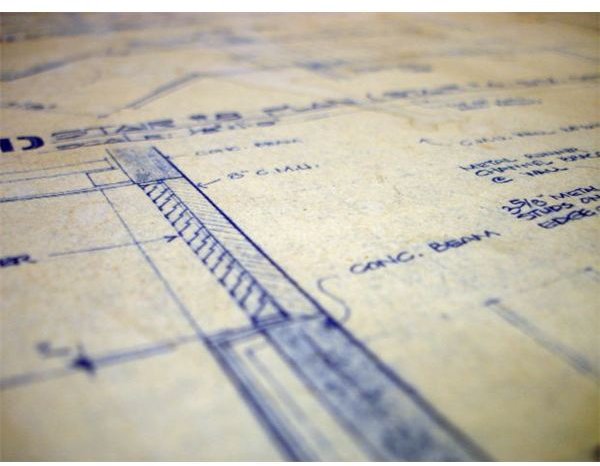 Much like other businesses, non-profits face a cash flow challenge and the next group of articles discusses how to write charitable business plans, where to find funds, the best fundraising prospects and how to write grants.
Non-profit business plans, although similar to other plans, require some essential elements such as where the charity obtained its capital startup funds, how it's organized and specifics on future projects and expected expenditures. Learn what's important to include in your business plan here.
In order to determine if the non-profit should expand or go in a certain direction, a feasibility study can help your board members determine the right path. Find all you need to complete a feasibility study for your non-profit with ease including how to determine possible alternatives or if ideas will work or should be dismissed before the initiation process. These are essential studies to do before spending important cash.
One of the most important financials you'll need to provide in your business plan or feasibility study is a cash flow forecast showing revenue and expense projections. Use this free template from the Small Business Administration, which is designed specifically for non-profit organizations. Every business—even non-profits organizations—needs to make predictions and forecasts on where revenues will be coming from and how much expenses will be each month and these tools should be reviewed on a monthly, quarterly or annual basis.
The chart of accounts for a charitable organization is different from that of private businesses. Find out what accounts you need to set up such as donations, charitable contributions and even member accounts to ensure filing your taxes will be easier. A nice feature of this chart of accounts is the ability to use it for any non-profit software system you utilize. Simply type in the account names and descriptions and you'll be off and running in no time.
Use this free charitable receipt template to ensure donors receive credit when your organization receives donations. Don't struggle at year-end when all those calls come in for receipts as they will because as people file their personal or business tax returns, they will want proof of their donations. Instead, make the process easier by delivering receipts upon receipt of the donation.
Get the Right Accounting Software
The Internal Revenue Service requires all non-profits to file Form 990 annually (the non-profit tax return). To aid you in quick preparation, analyze these top five non-profit accounting software packages so you can make a better decision on which to pick. From the very affordable to the more expensive, there are lots of choices here and all offer free demos or free trials to help you make the best decision. Typically your tax professional and board members should make a decision and vote on which accounting software is the correct choice.
Unless your non-profit is massive in size, your best bet for finding funds to run the non-profit is through angel investors or fundraising. Learn where to find angel investors and what they look for in a non-profit. Some non-profits are lucky because they have founding fathers with tons of cash, but this is not always the case. If you don't have one of these supporters, you'll need to learn quickly where to find investors who are interested in what you do and will offer the needed cash when asked.
Many non-profits rely on grants as a venue to keep cash coming in to meet expenses or fund particular projects. Find out where to research non-profit grants as well as the correct format for submitting grants to ensure they catch the eye of the grant reader. Often, too little or too much information in a grant will make the reader dismiss it right away and this is not your goal. This is expert advice from grant writers who have achieved large grants and is a must-bookmark tool to utilize again and again.
Fundraise and Fundraise Some More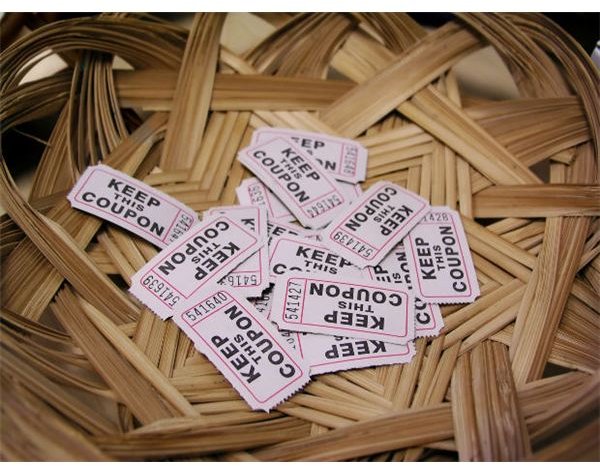 Many charitable organizations simply run out of fundraising ideas or try the same ones over and over without gaining the funds they need. The following articles offer some twists on innovative fundraising for your non-profit.
Tired of selling candy and gift wrap? While those can bring in some dollars, these ten ideas are ones we're sure you haven't tried that will garner the big bucks you need. Have you ever heard of having local artists or students painting gourds and auctioning them off? What about barn dances or playing popular games such as Jeopardy with prizes for winners? All of these ideas are off the beaten path of fundraising but extremely effective.
Learn how to combine an auction with a dinner to gain the necessary funds for your non-profit or project funding. This post furnishes tips on how to cut expenses and maximize your auction profits. You don't always have to hold those boring pancake or spaghetti fundraisers. While they are on the cheap, the more attractive your event is, the more people who will attend and more people means more cash proceeds for your charity.
Ever heard of a reverse raffle or wondered how they will make money for your non-profit? This post tells you all about them and includes tips on how to start these types of raffles. Reverse raffle users have gained as much as $7,500 in profits for their charities, and this type of raffle uses the raffle ticket sales to determine the grand prize. This no-out-of-pocket fundraiser idea is popular and all you need to start is some raffle tickets.
Not all fundraisers have to be bland or boring, so find out how your next fundraiser can be a dressy, tuxedo or gown-wearing gala event. While these types of fundraisers may not be appropriate for the kids, community members will enjoy a night out of dressing-up and dancing the night away. Just remember fundraisers such as these where alcohol may be served will require safe-ride options when the event is over.
Specific Fundraising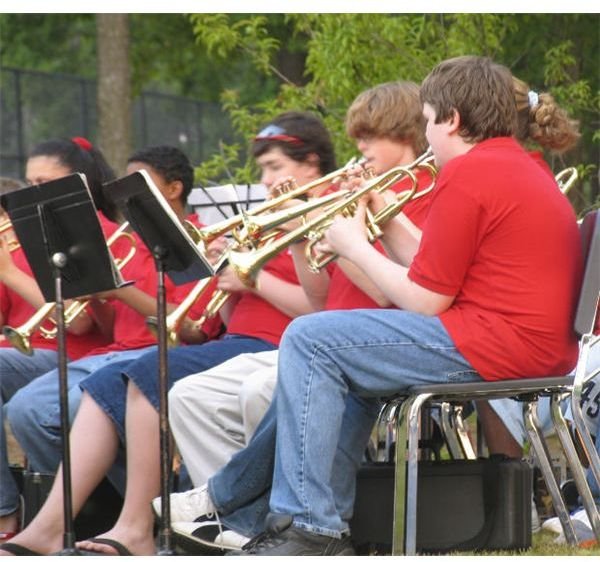 For those of you who have specific non-profits such as football teams or bands, we've got that angle covered too with the following articles.
If your non-profit is a school marching band and you're stuck for ideas, find some great tips here that will get both the band members and the parents involved. Band fundraisers are usually held and organized by the band booster committee members under the guidance of a school board. It's important to allow these committees to come up with unique ideas and if feasible, let them run with those ideas.
Who can resist the bright eyes of a new puppy or kitten? Actually many individuals can, so here are some great ideas to help win them over with unique animal shelter fundraisers. Ask for donations or even have board and committee members suggest or donate items for silent auctions such as hand-painted food bowls. Other ideas include holding flea markets or bazaars and having someone take a picture of the attendees with their pets in exchange for a donation.
Softball and Other Sports Groups
This piece isn't just focused on how to fundraise for girls' softball teams but for all sports teams by getting the teams involved, finding sponsors and even including a few go green ideas to spark the interest of your attendees. Sponsors for sports teams want to see their names on shirts, jerseys and cheering tools such as foam fingers. Find out here how easy this can be to do and learn more about the top selling concession items that must be on your list to make your event successful.
No matter what committee is looking for charitable donations, this guide to school fundraising ensures ideas for all. From carnivals to adult-only events, find out what works best. Because school fundraisers are usually organized and run by committees, if your non-profit is a school, make sure the board offers ample time for committees to present their ideas. Often board members may dismiss ideas from a committee when they are actually great ideas. Remember that in the long run, it's really the committee doing all the work, so listen with open ears.
Keep track of your donors with software packages. Discover what to look for in database software as far as features and costs. For instance, do you need email tracking or the ability to allow donors to make a donation online? These are all important features to look for in database software. These software picks range from free to relatively inexpensive and all offer free trials. You can even keep track of your charity teams and update the status of donors so you'll always send invites to the right addresses.
It's hard to hold a fundraiser without the invitations. Here's a free invitation template you can download and use for your next fundraiser. Not only do we offer this free flyer invite, but we also instruct you on how to determine who to invite, whether or not you should follow-up with newspaper or press release reminders, and even provide tips on what to include as far as content on the invite.
Starting a non-profit can be fun but the process takes commitment and involvement from not only the organizers and the board members but from the community it serves. If you have a non-profit organization question you can't find the answer to, drop us a comment—we'll get back to you quickly!
References
Image Credits:

One-Stop Guide screenshot by author

Additional images from MorgueFile under MorgueFile Free License

The author has served on two non-profit boards.