The Business Plan Basics You Need to Know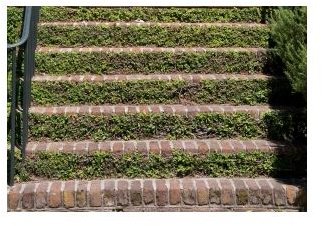 Steps in Creating Your Business Plan
Any good business plan follows a particular set of steps for its creation. No outline of business plan basics would be complete without tackling the proper order for doing things. Considering you already have determined what type of business you would like to start (or perhaps you have a current business that you run and you're looking to create a business plan for your business), you probably will start by defining your business concept. Other steps to creating your business plan once you've defined your business concept include:
Research your business market and current business trends
Research whether or not your business will survive - and determine how to confront potential risks to your business
Refine and further develop your business concept
Sketch out a detailed outline for your business given the data you have come up with
Create a budget for your business startup costs (or ongoing costs)
Write the plan
Before discussing these steps in creating a business plan, we must also discuss some of the important terms associated with business plans in this primer guide.
Some Basic Business Plan Terminology
Being familiar with business plan terminology is an important part of a business plan. Here is a brief list of key terms you may need to use when creating successful business plans.
Barriers to Entry**:** These are obstacles to entering a market. Barriers to entry might include things like a saturated market, tough financial outlook, existing patents, or even high start-up costs. Should you find any barriers to entry when researching your business plan, you should include how you hope to confront these barriers in your business plan.
Capacity: This is the highest number of goods or services that can be produced by your company. A company should aim to operate near capacity. If the company continuously operates at capacity, it runs the risk of burning out employees and equipment.
Collateral - Any asset that can be used as leverage against a loan by a bank. Collateral is property that can (and will) be repossessed in cases where the individual has defaulted on the loan.
Deferred Compensation - Sometimes when a business is still in the start up phases, the owner holds the revenue owed employees for a later time. Generally, deferred compensation should only be in your business plan if your company is in the first year or two of business, and only if it has been agreed upon.
Equity - This is the total value of the company. A company's equity is calculated by subtracting the liabilities of a company from the assets of a company. If your business plan is for a new company, most likely the company's equity value will be negative. If your business plan is for a company that has been around for a few years, it is possible that it will have a positive equity value.
Exit Plan - Should the business not work out as planned, what will be the way the venture is abandoned? Knowing how you will exit an unsuccessful business venture is just as important as knowing how you will undertake such a venture.
Lead Investor - While part of the purpose of a business plan is to help you solicit money from those with money to lend, you may already have found someone who is putting money into your business. This person, or company, is the lead investor. The lead investor also is the one whom receives the primary responsibility for the company and who may bring other investors aboard.
Mind Share - How well known is the business? If the business is in the awareness of minds of potential clients and customers when considered in opposition to the competitors, then it has a large mind share. If the company is just starting out, then the mind share will be low. How will you work to increase this?
Outsourcing - Will your company send extra work to someone else? When it comes to taxes, will an outside agency take care of this important task? If the business sends any work outside the company for another individual, consultant, or company to handle, it is called outsourcing.
Sole Proprietorship - If your business will be run by only one person, then you have a sole proprietorship. This contrasts with a strategic partnership (when there is an agreement between multiple persons running the company) and a limited liability company (LLC).When putting together your business plan, it will be important to take into account the different methods for organizing the company.
Please continue reading onto page 2 to find out more about business plan basics.
Defining Your Business Concept
Whether you're looking to start up a sandwich shop or you will be running a business from home, it is important that you are clear on your business concept. Here are some questions to help you define your business concept in a clear and concise manner:
What need will your business fulfill? Every business should seek to fulfill a specific need, something you could state in a sentence. If you cannot state what purpose your business will serve in a single sentence, then you need to narrow it down especially if you are just starting out. If you cannot verbalize your business's purpose, it's time to practice it - you'll be asked this question by potential investors, customers, clients, and advertising agencies.

What services or products will be offered? This is different from simply asking what need the business fulfills. For example, a university may fill the need for educating future employees in a nation's workforce. This doesn't tell anything about how the university will deliver on this purpose. This question is akin to outlining the courses of study that will be offered by the university.

What makes you unique from the competitor? Sticking with the university example, there are many different universities in the United States - but even so, if you look on the website and ask alumni, you will find that each is unique. What will make your company different? Will you offer a higher level of service? Will you offer faster turn-around times? Will you offer the convenience of communication by email?

What are some of your preliminary business goals? While you will undoubtedly come up with more goals as your business develops, what are three strategic objectives for your first year of business that when met will allow you to say your first year of business was a success?
It's important to think about how you will define your business - and don't get too attached to it at this stage - after performing research, you may find you wish to adjust some areas. Now, before you move on to the next step, take a moment to briefly outline your business concept.
Researching the Business Concept, the Market, and Potential Risks
Great, you have a business concept now. That's not enough to help you create your business plan - nor is it even enough for you to start your business. You will need to undertake some serious research before you continue creating your business plan. The very first thing you will need to do is research the current market. What are the most successful companies in your dedicated field? What trends have they set? How do these trends fit in with overall business trends? It's important to take a long look at these topics when researching the market for your business.
It's not enough to research the market and market trends related to your business concept. You also need to research potential risks associated with your business. Risks might be typical risks associated with business startups, they could include financial risks to the investors, or risks might include dangers to those living in proximity to the company. It's important - both on the side of business ethics and on the side of financial and emotional risk - to be absolutely certain you perform a risk analysis and include this information as well as your plan for averting and responding to risks within your business plan.
Business Plans and Money Talk
The final bit of prep-work you'll need to do before you create your business plan is determine a budget for your business. Now, some people mistake creating the business plan budget for simply listing how much things will cost or listing how much money is needed. In reality, creating a successful business plan budget involves taking all sources of funding (prospective and real) into account and laying out exactly how that money will be spent. The two columns should always be equal - that is, you should have exactly the same amount of money going out as coming in; this is especially the case if you are starting your business. By demonstrating the need for funds and how those funds will be spent, you can increase the likelihood that you will be approved for your business loan.
Please continue reading on page 3 to learn more on basics plan basics including how to outline and format your business plan.
An Outline for Your Business Plan
Once you've done the necessary background work, you are then ready to outline your business plan. Your plan can be as simple or complex as you would like it to be, but most business plans are outlined with the following format:
Executive Summary - The executive summary of your business plan summarizes what your business is about, and it also does a nice job of summarizing what the plan reports. It might be a good idea to write the executive summary last - after you've already written the rest of your business plan.

Company Information - This next section will contain information about the name of the business, what the business will do, and generally speaking, the company information section will elaborate on your business concept. You will treat the different areas applicable to the type of business you are running. For example, if you are forming a non-profit corporation, you would need to discuss the board of directors while if you are creating a sole proprietorship, you do not.

Report from the Findings of Your Market and Trend Research - Next, you will need to report what you learned when you conducted the market research for your business plan. This section of your plan will cover the companies already in the market, the trends that those companies follow, and the market share value held by your competitors. You will then need to discuss what your target market is and how it is that you will compete against your competitors.

Risk Analysis - It is important that your business plan take potential risks into account and that you come up with a plan to combat these risks as they occurring your company. A well-formulated business plan will always have a risk analysis as part of its structure.

The Plan for Marketing Your Business - One thing we have not discussed yet is the importance of including a marketing plan an essential business plan basic. If you want to have a successful business, you need to get people to know about your business. The marketing plan needs to be more than "I'll just post a Facebook fan page about it." No, you need to know how you will market your business, where you will market your business, and how much marketing your business will cost.

Daily, Weekly, Monthly, Yearly, Etc. Operations - Now that you've discussed some of the more abstract components of your business, you will need to discuss how your company will run, what services and products will be provided, and how you will provide those goods and services. How will you come up with new ideas for products? What happens if someone is stealing from your company? Should you enforce quality control elements? Be sure you outline exactly what will happen in your business, when it will happen, and who will be responsible for making sure it happens. You'll also want to be sure you discuss the technology involved with your company, what sorts of equipment will be necessary, and how often it will be updated.

Organizational Structure - If you're a sole proprietor, and you don't have any employees, this section might be left out, otherwise, you will need to create a structure for your business. Who is in charge? What are their job responsibilities? If you're having a difficult time outlining individual job descriptions, you may want to check out websites for similar companies - they often post job descriptions. You'll also note who reports to whom in this section.

Social Responsibility and Charitable Causes - One of the areas that separates the wheat from the chaff these days in business is the commitment to social responsibility and the participation in charitable causes. What will your company do to minimize its impact? What causes will your company support?

The Business's Lifecycle - How will the business get started? How will it grow once it's going well? Should things not work out, what will be the exit strategy?

The Numbers - You created your business's budget for a reason. Here is where all that information goes. How much will be needed for human resources? What will you need for your startup costs? Should you expand, what will the figures look like? What are your return on investment projections?
Proper Business Plan Format
The last of our business plan basics is to format your business plan. You should steer away from any "cutesy" formats. Avoid using images of animals - or images at all unless they relate to product descriptions. Use Times New Roman 12 point font; it is easiest to read. You may want to use a business plan template, but you don't have to. You can enter the information into your favorite word processing program. You can also find a great deal of business-related templates here on Bright Hub that you might find useful including a business plan checklist, sample budget, and marketing plan budget. You should download the tools you need to help you ensure that your business plan is a success.
References
Abrams, R. (2003) The Successful Business Plan; Secrets & Strategies. Palo Alto, CA: The Planning Shop.
Image courtesy of sxc.hu/gallery/thesweedish/