Making Changes to the Custom Dictionary in Microsoft Outlook 2007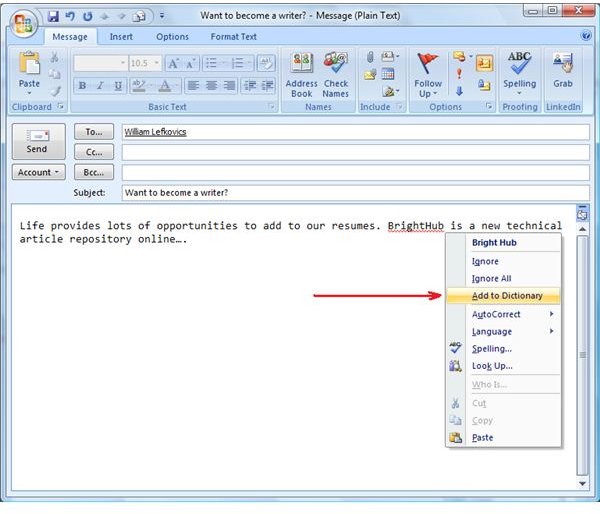 Custom Dictionaries in Outlook 2007
Microsoft Outlook 2007 uses Word 2007 as its e-mail editor. Even if Outlook 2007 is installed independently of the full Office 2007 Suite, the necessary Word components are installed for the e-mail client to compose and render HTML messages. While there are positives and negatives for this configuration, one of the benefits comes from the tools available in composing e-mails. Outlook 2007 has a fully featured spelling and grammar checker and shares a custom dictionary with the rest of Office 2007.
When spell check is enabled, Outlook (or rather Word) will underline words that are not found in the comprehensive built-in list with a red squiggly line. Office is installed with a dictionary of hundreds of thousands of words augmented with computer terms, country names, Fortune 1000 company names, and other variations. For words that are flagged in this manner, a right click on the term provides the user with the options of accepting an auto-correction suggested spelling, ignoring the allegedly misspelled word or adding it to the custom dictionary as shown in Figure 1. When Add to Dictionary is selected, the term is appended to the list in the file CUSTOM.DIC (See Figure 2) which is located specifically in the following path:
In Windows XP:
\Documents and Settings\\Application Data\Microsoft\Proof\
In Windows Vista:
\Users\\AppData\Roaming\Microsoft\UProof\
CUSTOM.DIC is shared amongst the Office 2007 applications, including Outlook 2007. Custom dictionaries are text files that can be edited using the interface from one of the Office applications, including Outlook, or even with a text editor. In Outlook 2007, this interface is reached through the Spelling tab under Tools | Options (See Figure 3). From here, select the Spelling and Autocorrection button. Click on the Proofing option as shown in Figure 4. Click on the Custom Dictionaries button in the middle of the window to open the list of dictionary files (See Figure 5). By default, only CUSTOM.DIC is in the list, but it is easy to add additional lists. Figure 5 also shows the path to the CUSTOM.DIC file as well as language options if multiple languages are part of this Office installation. The Edit Word List button will open the selected dictionary file to allow the user to add or remove words (See Figure 6).
Users can also add separate .DIC files populated with words, terms, and abbreviations they use frequently to eliminate the red underlines from the spell checker. Dictionary files need to be saved with the .dic extension and with Unicode encoding (See Figure 7). If you work in a specialized industry with a set of unique terms that you find are not included in Microsoft's dictionary, they can be added to a .dic file in bulk at any time. Some companies may include a special dictionary file with their Office 2007 deployments.
Screenshots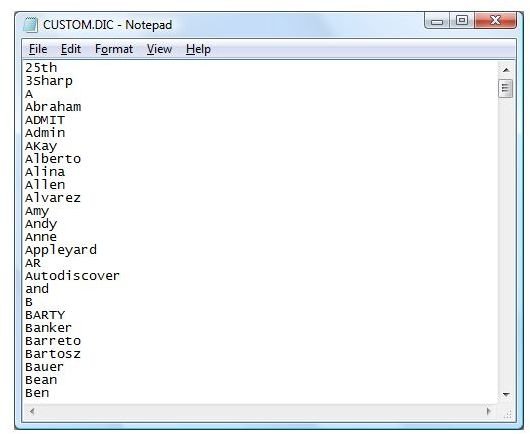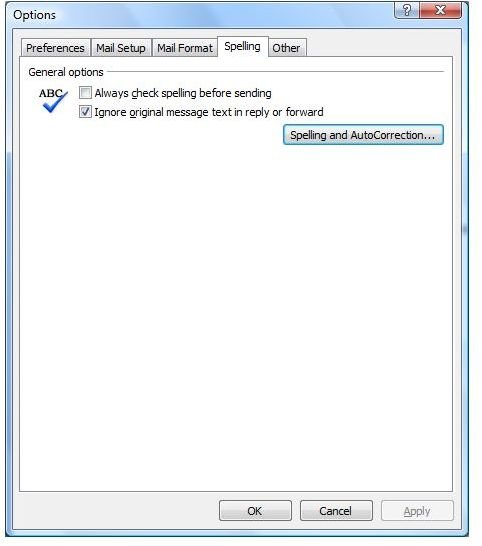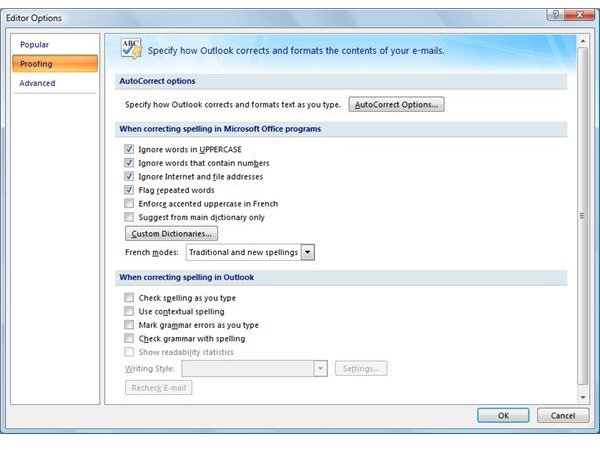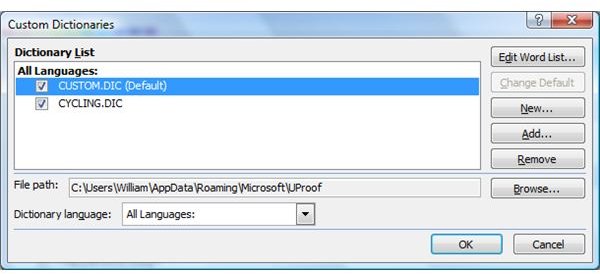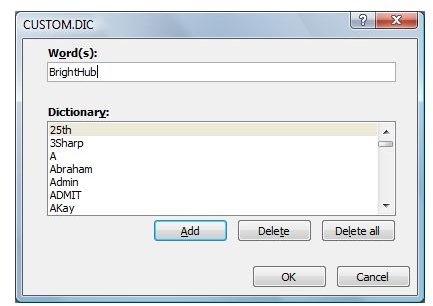 This post is part of the series: Microsoft Office Outlook 2007 Tips
A series of Tips and Tricks for working with Microsoft Outlook 2007 both as a user and an administrator.