Microsoft Outlook 2007 Tip #23 - Attachment Previewing Options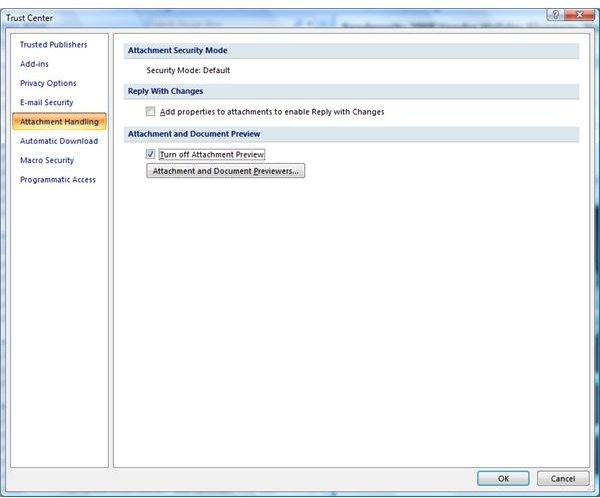 Attachment Preview Options
When you receive attachments in an e-mail message, typically, you need to open the default application associated with the attachment file extensions in order to view the content. Outlook 2007 offers a means of previewing many different attachment types.
File attachment preview is controlled through the Trust Center. This is accessed through Tools | Trust Center and then selecting the Attachment Handling object in the left menu. Here there is a simple check box to disable the feature if is it not used or required as shown in Figure 1. Click on the button reading 'Attachment and Document Previewers' to display the list of available handlers. As one might expect, previewers are available for other Microsoft Office applications, including PowerPoint, Excel, and Visio. These previewers can be enabled or disabled individually simply by selecting or deselecting the checkbox.
When an attachment has an appropriate previewer installed, such as a pdf file, it presents the option to preview the attachment within the message as shown in Figure 3. The option is presented to bypass the warning specific to the attachment type. When the Preview File button is selected [See Figure 3] the appropriate handler (or file previewer) based on the extension is loaded and the attachment is previewed in the body of the message. Figure 4 shows a PDF file being previewed.
This feature can save some time by checking attachment content without having to load a full application. Sometimes the user may just need to verify that they have the correct attachment and can do so very quickly within Outlook. Microsoft allows and encourages other companies that have software that produces data files to create their own file previewers for use in Outlook 2007. Outlook does ship with Office 2007 previewers, pdf, windows font, and rich windows media player content. I would recommend testing any new previewers before deploying to users.
Screenshots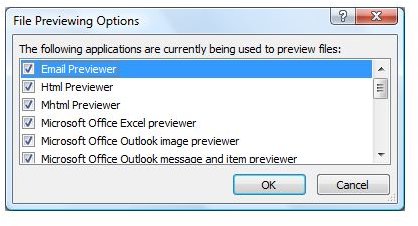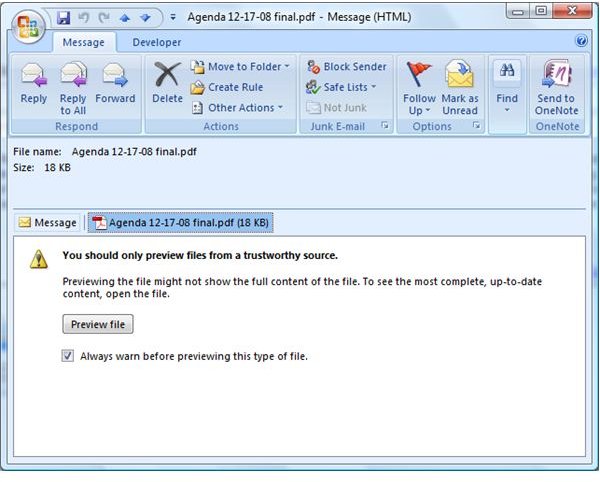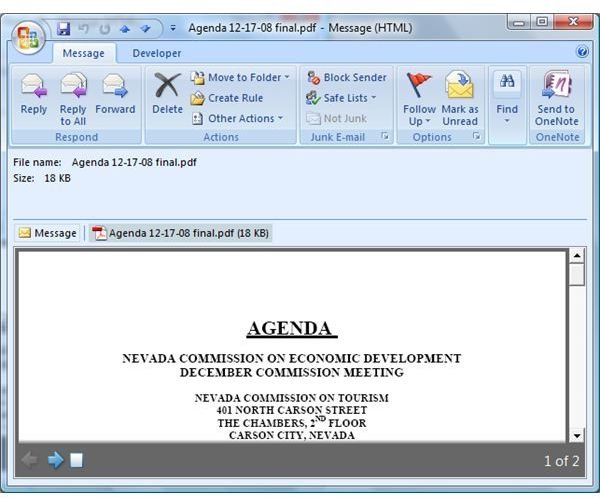 This post is part of the series: Microsoft Office Outlook 2007 Tips
A series of Tips and Tricks for working with Microsoft Outlook 2007 both as a user and an administrator.