Using Outlook Custom Categories: Creating, Managing & Organizing Microsoft Outlook 2007 Custom Categories Tip #21

Creating Custom Categories
One of the more powerful user-controlled features of Outlook 2007 lies in the ability to categorize content. Outlook uses color coded categories as labels or tags on messages, calendar items, contacts and more.
The multi-colored Categorize button from the Outlook ribbon is shown in Figure 1. Categories can be given custom names and specific colors. They can also be assigned custom shortcut keys. Figure 2 shows a color palette for creating a new category while Figure 3 lists shortcut keys available to assign to a category.
To create a new category, select an item in Outlook, like an email, which enables the category button. Click the Category button and select All Categories to get the category list shown in Figure 4. From here, select the New button. Assign a friendly descriptive name and associate a color if desired [See Figure 2]. You can also assign a shortcut key here. Figure 4 shows the list of categories created on this client.
Screenshots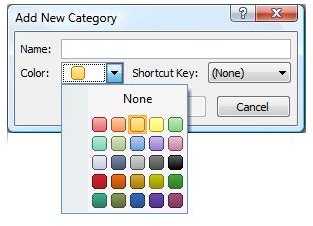 Using Custom Categories
The power of this feature does not come from assigning pretty colors to a category. It comes from how you can use categories to find, sort and manage content.
It is most common to apply categories to messages, but calendar items, contacts, Tasks, Journal entries, and even RSS Feed items. Categories can be used to create search folders, discovery, or even apply Outlook rules. Outlook rules can in turn be used to assign categories. Objects are also not limited to one category. Figure 5 shows an email with two categories assigned. They are represented by the colored bars across the top. Calendar items are also colored based on categories applied to them.
Search folders query the entire mailbox based on filter settings, including category. They are a great way to leverage the power of categories. Outlook even offers a quick method of creating search folders based on category. One of the options under the Category button is 'Create category search folder'. This open the new search folder dialog window already at the categorized mail option.
Screenshots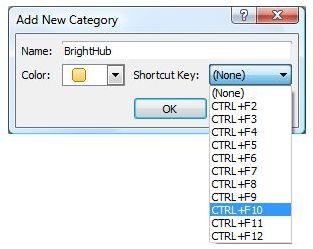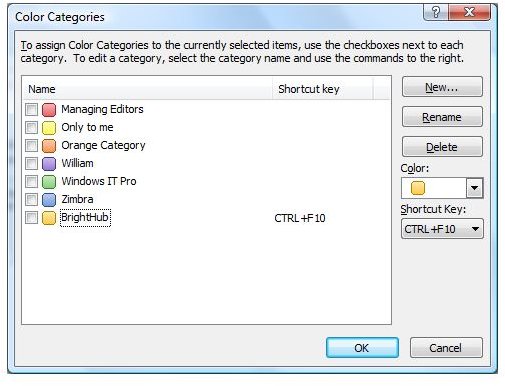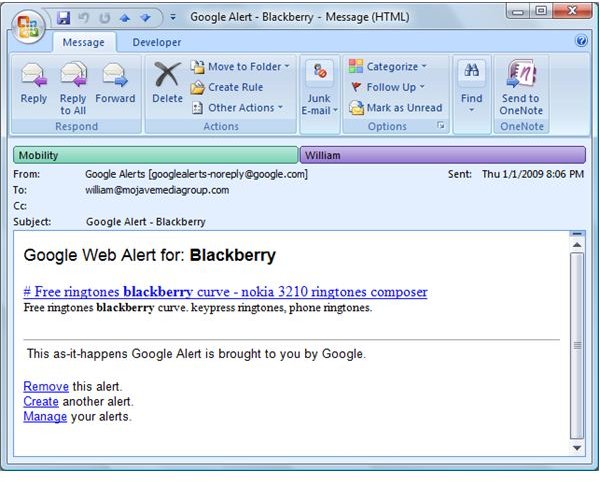 This post is part of the series: Microsoft Office Outlook 2007 Tips
A series of Tips and Tricks for working with Microsoft Outlook 2007 both as a user and an administrator.