Using Outlook to Access GMail Using IMAP or POP3: Find Out How to Sync Your Gmail Account to Microsoft Outlook 2007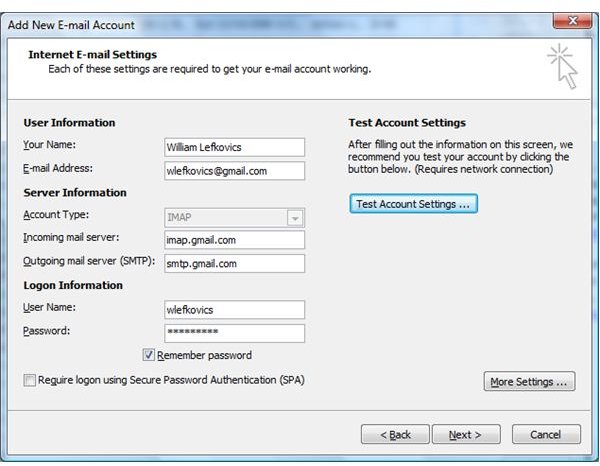 Introduction
GMail has proven to be very successful with its initial invitation-only viral marketing and the popular company-turned-verb behind it, Google. The GMail web interface, however, is not favored by all who use it. I find it abhorring at worst and mediocre at best. However, there are a few things it is really good for - search, anti-spam and storage. Most of my messaging time is spent in Microsoft Outlook, for home and work. Fortunately, it is easy to use GMail with Microsoft Outlook.
Set up Gmail and Add New Outlook Account
GMail provides both POP3 and IMAP4 access to e-mail. Both protocols are disabled by default in the GMail interface. To configure Outlook 2007 to retrieve e-mail from GMail, the desired protocol must first be enabled. This is done by logging into GMail and clicking Settings on the top right. Then select the Forwarding and POP/IMAP tab. IMAP and POP can be enabled or disabled independently by clicking the specific radio button.
To create a new account in Outlook, either go through the E-Mail Accounts button in the Mail applet from Control Panel or from Outlook, select Tools | Account Settings. In the Account Settings window, click on the New button with the E-mail tab selected. This will open the Add New E-mail Account wizard. Ensure that the radio button for Microsoft Exchange, POP3, IMAP, or HTTP and click Next. The Auto-Account Setup will work for GMail for POP3 accounts. Enter your name, e-mail address with the @gmail.com, and your password. Outlook will query DNS based on the SMTP domain gmail.com, identify the mail server for that domain, authenticate to the GMail server and send a test message. Advanced POP settings can be configured within Outlook after the account has been setup. For IMAP, skip the Auto-Account Setup and check the box that reads Manually configure server settings or additional server types and click Next. Ensure Internet E-mail is selected and click Next again. This is the main internet e-mail configuration page seen in Figure 1.
Screenshots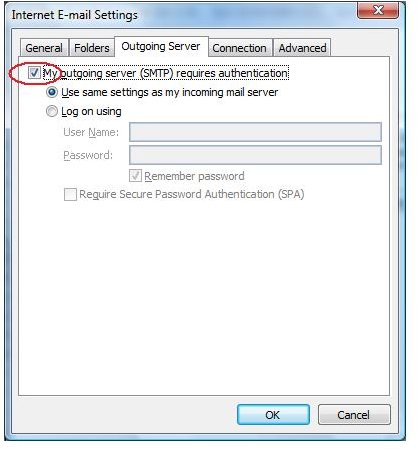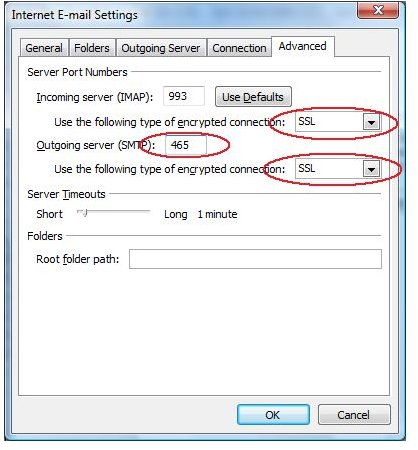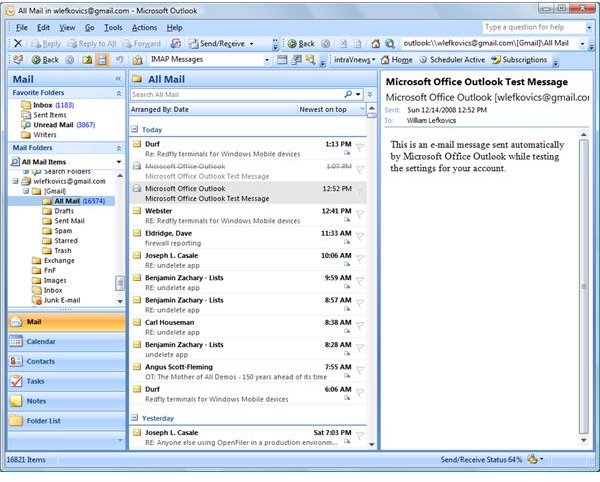 Configuring Outlook 2007
Enter your name, or the display name you want people to see for e-mail sent from this account and your complete GMail e-mail address. Change the protocol to IMAP with the drop down box. The incoming server is imap.gmail.com and the outgoing server is smtp.gmail.com. Finally, enter your gmail username and password. Click the More Settings button and then select the Outgoing Server tab. GMail ensures that only authenticated users can use their SMTP server, so check the box beside My outgoing (SMTP) server requires authentication as shown in Figure 2. Also ensure that the radio button beside Use same settings as my incoming mail server. Outlook will send the same username and password entered when we created the account to authenticate to the outbound SMTP server as well. Now select the Advanced tab. Here, you need to change the type of encryption to SSL for both incoming and outgoing servers. As shown in Figure 3, select SSL from the drop down boxes for each protocol. Finally, change the port from 25 to 465 for the outgoing server. Click Ok and, assuming you are online, click the Test Account Settings button to confirm the settings. Outlook will logon to the GMail server and send a test e-mail message.
Summary
GMail will now show up in the Outlook 2007 folder tree as shown in Figure 4. Using IMAP, the messages are still accessible using the GMail web interface. You can use one, or the other, or both. Changes made in Outlook or GMail get replicated to the other through IMAP. With POP, you can download your GMail mail to your Outlook 2007 client, but changes do not go back to the server. As we have seen, it is easy to use Outlook 2007 to access your GMail account.
This post is part of the series: Microsoft Office Outlook 2007 Tips
A series of Tips and Tricks for working with Microsoft Outlook 2007 both as a user and an administrator.