Top 10 Paying Jobs in 2010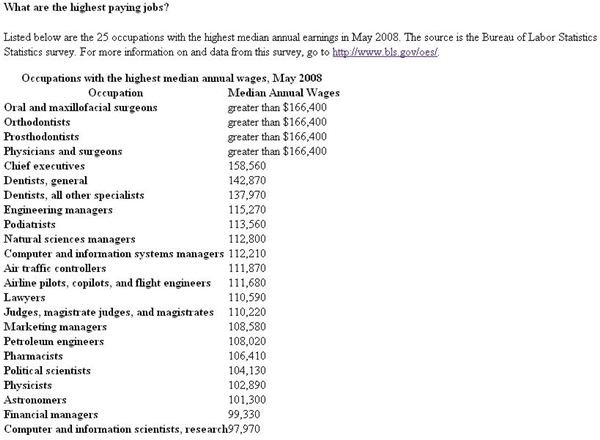 Updating the Bureau of Labor Statistics' 2008 High-Paying Occupations
In coming up with a list of the top 10 paying jobs, we deemed it best to update the median salary ranges indicated in the Bureau of Labor Statistics' (BLS) list of "Occupations with the Highest Median Annual Wages-2008".
In so doing, we have come up with a list of the BLS's top earning jobs based on the national pay data reported by PayScale.Com as of February to March 2011. Not surprisingly, our modified version of the 2008 report reveals a different order of rankings. The Bureau of Labor Statistics classifies national wage or salary data as the basis for pay-setting purposes, since it includes information on the level of difficulty and complexity of work.
One good example is that of the engineering profession with annual median salary of $115,720; it was ranked eighth in BLS's 2008 report. Based on PayScale's latest national salary data for construction engineers, these professionals currently earn as much as $71,309 - $128,819. Despite the increase, this wasn't high enough if compared to the salaries of other professionals included in the top earning league.
Physicists, who previously ranked 20th for earning median salaries of $102,890 in 2008, now earn as much as $142,811 to $211,316. Thus, the latter occupies the 4th place in our list of the top ten high-paying jobs, while engineering manager occupations dropped to the 12th position.
Such changes are supported by the results of trending job loss statistics as described in a separate article bearing the same title. The construction industry has the highest rate of unemployment for 2010 at 20.6% and has escalated to 22.5% as of January 2011.
This stands opposed to the current state of skills shortage in the healthcare and hospice care industries, which render currently employed medical professionals as still being the highest paid among the top ten paying jobs.
List of the Top Ten High-Paying Jobs in 2010: Based on National Salary Data
The following professionals rank among the top earners: (1) surgeons, (2) anesthesiologists, (3) oral and maxillofacial surgeons, (4) chief executive officers, (5) chief medical physicists, (6) prosthodontists, (7) orthodontists, (8) sports lawyers, (9) dentists, and (10) airline pilots, copilots, and flight engineers.
1. Surgeons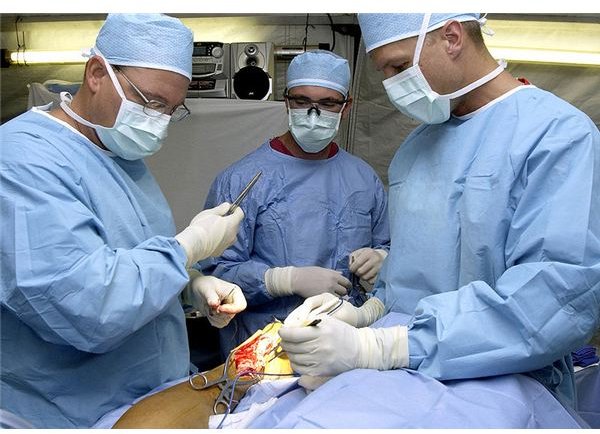 National Annual Salary Data - $150,047 - $395,139 Cardiac Surgeon / $128,148 - $390,471 Cardiothoracic Surgeon
Different specializations denote different types of surgeons, and the highest paid among these medical professionals are the cardiac surgeons.
Surgeons are physicians who perform medical operations to surgically repair, implant, transplant or correct the defects or deformities in a patient's body, whether externally or internally. Their purpose is basically for the general well being and health improvement of the patient. As head surgeons, they have to make careful evaluations of the risks present, as well as take into consideration the legal and ethical issues involved, before a patient is placed under surgical operation.
About 77% of practicing cardiac surgeons are male, while around 28% have been practicing the profession for about 10 to 19 years; while 31% of those who are currently performing this profession have had one to four years of experience.
US cities where this job is highly paid:
San Francisco, CA - $156, 798 to $541,000
Chicago, IL - $131,240 to $442,186
Houston, TX - $60,000 to $400,000
Boston, MA - $160,000 to $398,876
Image Credit: SSgt. Derrick C. Goode, U.S. Air Force for Wikimedia Commons
2. Anesthesiologist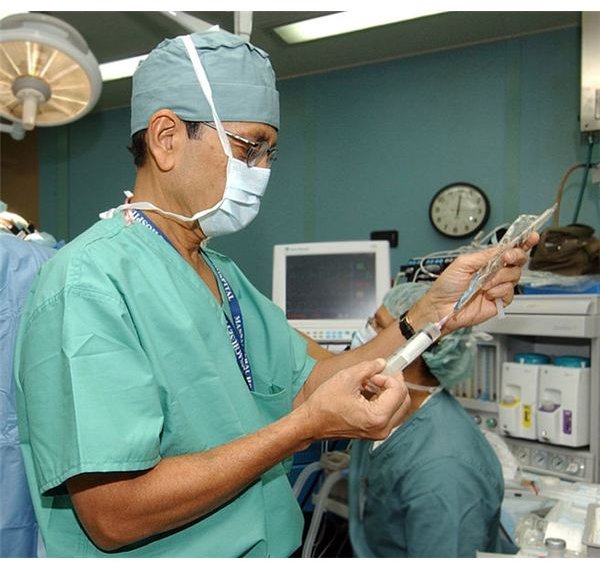 National Annual Salary Data - $171,055 - $307,046
Anesthesiologists are also physicians but their main focus is in providing pain relief to surgical patients. Their job is to administer anesthetics and closely monitor the vital signs of the patient during actual surgery and through the initial recovery stages after the surgical operation. Afterward, they administer or adjust the medications during the recovery period.
U.S. Navy photo by Photographer's Mate 2nd Class Jeffrey Russell for Wikimedia Commons
3. Oral and Maxillofacial Surgeons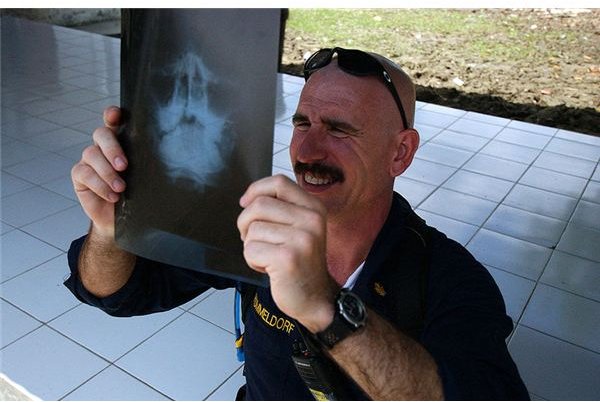 National Annual Salary Data - $150,044 - $307,626
These doctors of dental surgery are also known as oral surgeons, and their national salary data qualify their occupation as the third of the top 10 paying jobs. Their learning disciplines and training include not only dentistry but also reconstructive surgery to treat and correct defects or disorders of the mouth, teeth, gums, jaws, neck and other soft tissues located in the head. Part of their expertise includes advanced levels of administering anesthesia to provide dental patients with pain relief in clinical office settings.
Eighty-five percent of oral surgeons are male, while 34% of these professionals have acquired one to four years experience in this field. About 28% who make up half of the statistics for oral surgeons have had 10 to 19 years of experience.
US cities where this job is highly-paid:
The highest paid oral and maxillofacial surgeons are located in Los Angeles and San Diego, CA, where salaries range from $145,816 to $335,730 and $171,961 to $351,683, respectively.
Image Credit: U.S. Navy photo by Photographer's Mate 2nd Class Timothy Smith for Wikimedia Commons
4. Chief Executive Officer (CEO)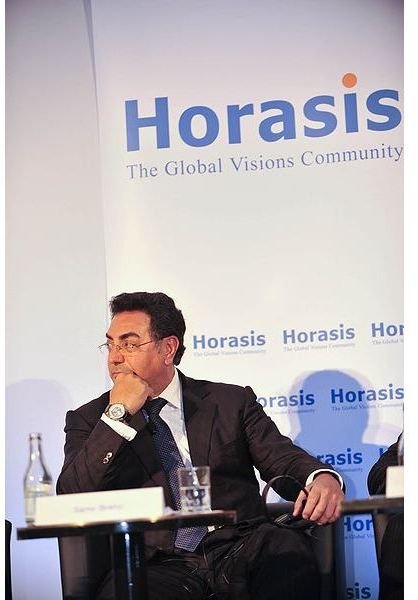 National Annual Salary Data - $100,432 - $268,686
The chief executive officer in any business organization is vital, but the role varies if the company has a board of directors that makes the final decisions on how the company should run or operate. In a business set-up where there is only the founder or partners, the CEO oversees the entire operation of the business organization. In the latter case, the founders or major partners act as the CEO.
CEOs working in corporate organizations are required to have superior management and leadership prowess, as well as excellent knowledge in strategic business planning. They should also have impeccable skills for organizing, coordinating and leading the various departments of the company, whether operational, financial, systemic, ethical, and other critical aspects of running the business. A CEO's job is to maintain the business entity in the healthiest and most profitable state possible.
Around 80% of CEOs are said to be males while the popular industries that have CEOs in place are (1) manufacturing and distribution, (2) IT services, (3) software applications, (4) financial services, and (5) healthcare. Of the CEOs who currently hold office, an estimated 44% have about 20 years or more of experience while about 30% have 10 to 19 years' experience in their fields.
US cities where this job is highly paid:
Cary, NC - $109,875 to $418,006
Hartford, CT - $171,961 to $366,340
Raleigh, NC - $167,164 to $302,524
Santa Ana, CA - $122,449 to $300,000
Santa Monica, CA - $75,000 to $300,000
Palo Alto, CA - $150,000 to $298,579
New York, NY - $145,745 to $295,369
Sunnyvale, CA - $122,084 to $294,791
Boca Raton, FL - $158,709 to $294,791
Reston, VA - $150,187 to $291,438
Fairfax, VA - $174,982 to $286,957
Image Credit: Horasis for Wikimedia Commons
5. Chief Medical Physicists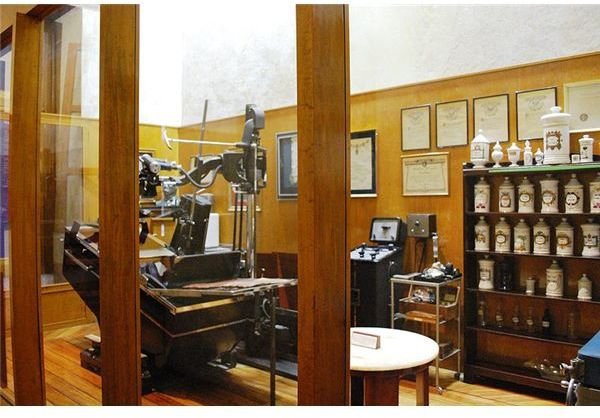 National Annual Salary Data- $142,811 - $211,316
Medical physicists are of three categories–those who provide clinical services and consultations, those involved in research and development and, lastly, the medical physicists who have faculty appointments in educational institutions as they assume the role of training future physicists, doctors, medical technologists and various medical students.
The highest paid among them is the chief medical physicist, who acts as the technical director of the hospital's radiation oncology department. They are tasked to oversee the development and monitoring of safe and proper execution of the technical treatment practices, which includes furnishing shielding calculations as needed in the operation and installation of new radiological equipment.
Ninety-one percent of chief medical physicists are male, and about 41% have ten to nineteen years of experience, while 36% percent have been in this profession for more than 20 years.
US cities where this job is highly paid:
New York, NY, holds the highest record where salaries range from $130,000 to $240,000.
Image Credit: Thelmadatter for Wikimedia Commons
6. Prosthodontists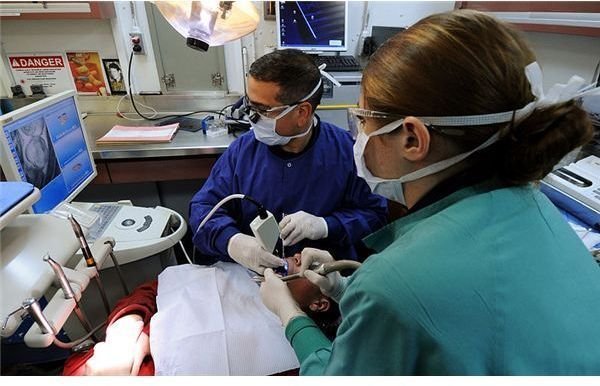 National Annual Salary Data- $92,302 - $200,835
Another type of dentistry profession, which ranks high in our list of top 10 paying jobs, are the prosthodontists. They are dentists who specialize in tooth restoration and other methods of cosmetic dentistry procedures like implants, crowns, bridges or "occlusions" (bite). Actually, this profession is one year of college education nearer to becoming a maxillofacial dentist.
Inasmuch as they are well learned about the anatomy of head and neck and related aesthetic procedures, these types of dentists can perform surgical operations to correct birth defects and other types of facial trauma caused by vehicular accidents.
Statistically, there are about 58% male prosthodontists in this field, and about 43% of them have one to four years of experience, while those with twenty or more years of experience comprise 29% of those currently practicing this profession.
US cities where this job is popular:
(1) Houston, TX, (2) Kansas City, MO, (3) Los Angeles, CA, (3) Pittsburgh, PA, and (5) New York, NY.
_Image Credit: [U.S. Navy photo by Mass Communication Specialist Seaman Donald White](https://commons.wikimedia.org/wiki/File:US_Navy_100925-N-5685W-028_Cmdr._Jorge_Grazi ani,_left,_the_ship%27s_dental_officer,_and_Hospital_Corpsman_3rd_Class_Megan_Castl e,a_dental_hygienist.jpg) for Wikimedia Commons
7. Orthodontists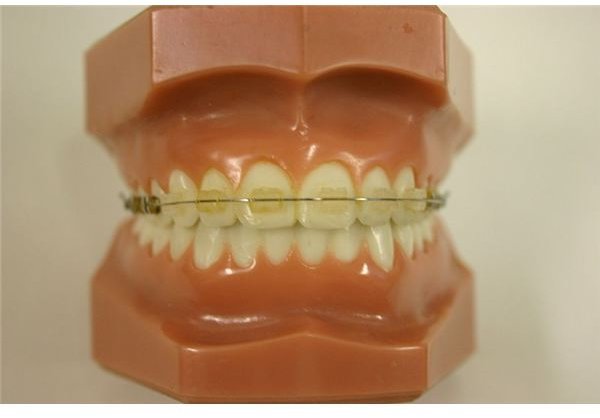 National Annual Salary Data - $98,395 - $195,652
Orthodontists are the types of dentists who perform cosmetic dentistry on patients with crooked or misaligned set of teeth. They provide solutions to dental problems like cleft lip or cleft palate and malocclusions, which refer to overbites, underbites, crossbites and openbites, as those tend to affect the patient's manner of speaking or chewing food. A large part of their treatment procedures involve the use of retainers, braces and, in special cases, surgical or wiring operations to correct tooth and jaw problems.
There are about 59% male and 41% female orthodontists while about 41% of those currently practicing in this field have one to four years of experience.
US cities where this job is popular:
(1) Los Angeles, CA, (2) Chicago, IL, (3) New York, NY, (4) Dallas, TX (5) Boston, MA, (6) Houston, TX, and (7) Columbus, OH.
Image Credit: "Hanabishi" for Wikimedia Commons
8. Sports Lawyers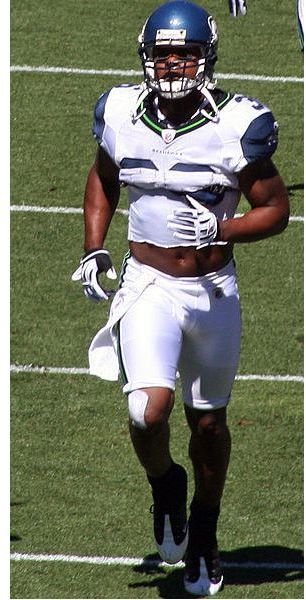 National Annual Salary Data - $88,592 - $191,500
Sports lawyers specialize in a wide range of legal issues that sportsmen, their managers and promoters have to contend with to avoid getting into any conflict with the related governing body. They also take care of the commercial agreements of their sportsmen clients as they enter into commercial contracts in accordance with the laws. As a sportsman's legal counsel, they review contracts, their restrictions, terminations, discrimination, participations, appearance and engagements. They give advice about remedies, about the sportsman's rights to terms of occupation, media and broadcasting rights, and the protection of their commercial interests.
Eighty percent of the sports lawyers currently practicing are males; 48% have about one to four years of experience.
Image Credit: Jeffrey Beall for Wikimedia Commons
US cities where this job is popular: New York, NY, and Los Angeles, CA.
9. Dentists – General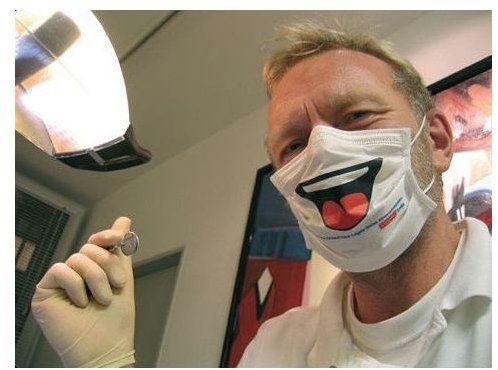 National Annual Salary Data - $98,861 - $154,271
General dentists have no field of specialization yet they are still included in our list of top 10 paying jobs. They basically perform dental diagnoses and treatment of common teeth problems, diseases of the mouth tissues, and administering preventive oral care to avoid future dental problems. Part of their professional services is to give instructions about proper brushing, flossing, diet and use of fluoride. They also perform regular dentistry jobs like tooth decay extraction, fill cavities, straighten teeth, repair fractured teeth and place sealants as protection of a child's permanent teeth. They are authorized to perform anesthetics and write prescriptions for antibiotics and related medications.
Male dentists dominate this profession as they comprise about 64% of those currently practicing dentistry jobs. Most of them have about one to four years' experience while those with more than 20 years of exposure in this field comprise around 21%.
US cities where this job is highly paid:
Milwaukee, WI - $111,311 to $201,182
Grand Rapids, MI - $87,429 to $295,000
Memphis, TN - $78,337 to $252,748
Fresno, CA - $97, 959 to $240,500
Charlotte, NC - $117,770 to $234,334
Rochester, NY - $105,412 to $207,186
Tucson, AZ - $108,090 to $203,473
Albany, NY - $127,171 to $196,527
Columbia, SC - $84,000 to $195,000
Pittsburgh, PA - $60,000 to $180,000
Image Credits: Dan for Wikimedia Commons
10. Airline Pilots, Copilots and Flight Engineers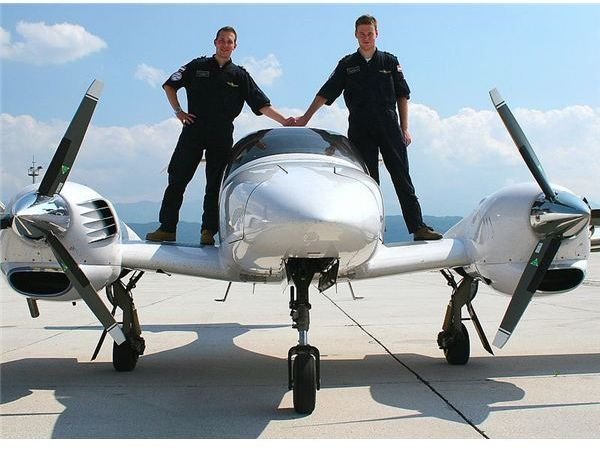 National Annual Salary Data - $61,964 - $173,932
Formerly, most commercial pilots learned and gained their flying experience as part of their military stints. Recently, however, there is a growing trend of college graduates who have acquired flight training skills and experience from the Federal Aviation Administration (FAA)-certified civilian flying schools.
Thirty-four percent of commercial pilots fly aircrafts to perform agricultural tasks like dusting crops, spreading seeds for reforestation, flying passengers and cargo via special routes and testing aircrafts. Commercial pilots include helicopter pilots who are involved in policing and tracking criminals, monitoring traffic and directing firefighting as well as evacuating civilians in distress.
These professions are expectedly dominated by males as they comprise 98% of the commercial pilots, copilots and flight engineers currently working in the industry. Thirty percent have more than twenty years of experience, while those that have at least one to four years experience comprise the 19%.
US cities where these jobs are highly-paid:
Anchorage, AK - $57,269 to $270,225
Memphis, TN - $103,000 to $209,600
Las Vegas, NV - $59,000 to $209,000
Atlanta, GA - $55,000 to $181,454
Baltimore, MD - $44,500 to $180,000
Image Credit: C210 for Wikimedia Commons
Summary:
Looking back at the top 10 paying jobs listed above, they are mostly from the medical and dental professions. They require special skills that not everyone would have the dedication to learn about or even bring oneself to perform. In fact most of these jobs take years of serious studies, rigid coursework and training, commitment to continuous learning and devotion to hard work. The high pays, therefore, are rewards for their worthy acts.
Looking for more options? Check out the rest of Bright Hub's collection of career guides and profiles.
Reference Materials: