Apple Compressor Tutorial: Standard Definition Video Compression and Codecs in Apple Compressor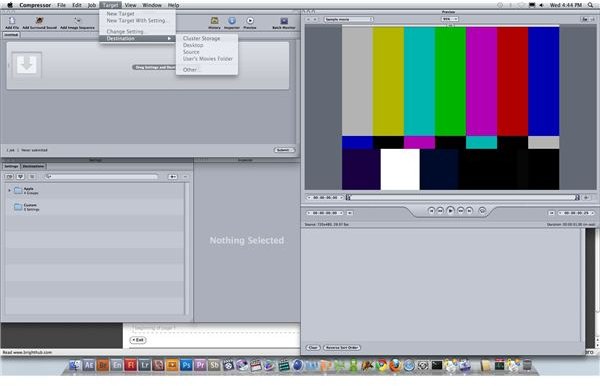 Standard Definition Video Compression
Though newer HD formats are staging a coup on the entire video production and broadcast world, standard definition is still incredibly common and supported even more widely than HD. You are still likely going to need to be compressing standard definition video on a regular basis if you are working in the world of video codecs and video compression.
Though standard definition video compression is much more widely understood than HD video compression, most people are not going to know the specifics of how to do standard definition video compression. Luckily, Apple Compressor actually includes a direct line for standard definition video compression that you can do without a problem. Here is an easy step-by-step tutorial for standard definition video compression in Apple Compressor.
Engaging the Video Compression
Start by sending the standard definition video over to Apple Compressor or exporting it from its parent program and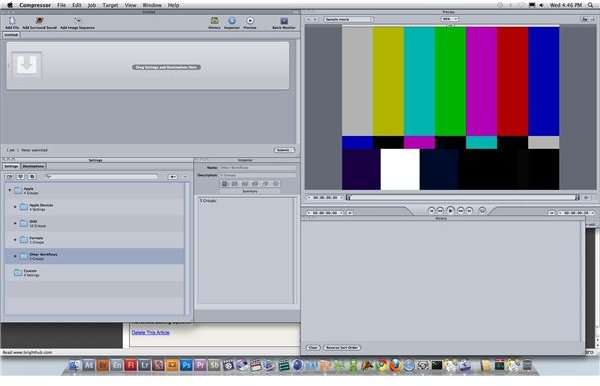 then opening it in Apple Compressor. Make sure to go up to project window where and then up to Destination in the upper task bar to set the Target, which is where the file will head to once the actual video compression process has been completed.
Go below to the Settings window and make sure the Settings tab is selected rather than the Custom tab. Here you are going to have the available video codec options broken up into a lot of different categories. First select the Apple folder, and when that opens up select the Other Workflows folder. From the new folder options go ahead and choose Advanced Format Conversions, and when this folder opens up you are going to select the bottom option Standard Definition.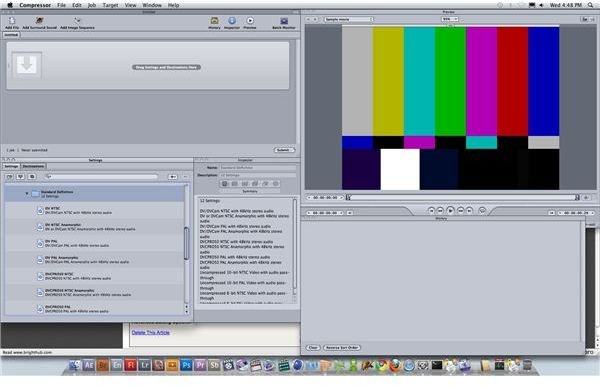 Once you open up the Standard Definition folder you are going to to get a large number of possible video codecs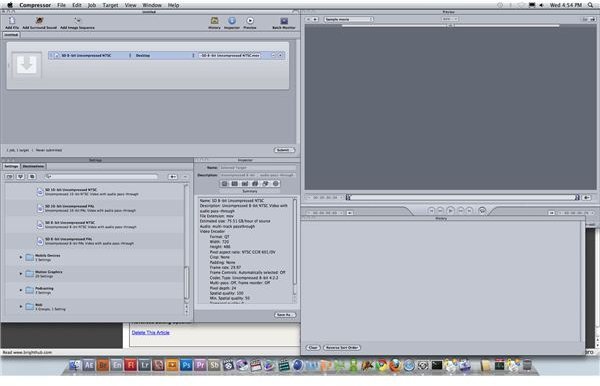 that you could use for standard definition video compression. DV NTSC, DV NTSC Anamorphic, DV PAL, DV PAL Anamorphic, DVCPRO 50 NTSC, DVCPRO 50 NTSC Anamorphic, DVCPRO 50 PAL, DVCPRO 50 PAL Anamorphic, SD 10-Bit Uncompressed NTSC, SD 10-Bit Uncompressed PAL, SD 8-Bit Uncompressed NTSC, and SD 8-Bit Uncompressed PAL will all be represented codecs in this Standard Definition folder.
To choose the one you want, you want to match the format that you are working in, which will also be needed for the video capture and settings that you will use in a video editing program like Final Cut Pro. If you are working in the U.S. you will always be choosing NTSC, and if you are working in widescreen you may end up wanting to select Anamorphic. The specifics of this really need to be around the format you shot in and what other settings you worked with in your project, so this should be determined before you even enter Apple Compressor. Once you have found the option you want, you will just drag and drop it up into the project window above and hit the Submit button to start the compression process.
This post is part of the series: Compression Types in Apple Compressor
Here is a series of Apple Compressor tutorials looking at different video compression and video codec types.