The Basics of Non-Linear Video Editing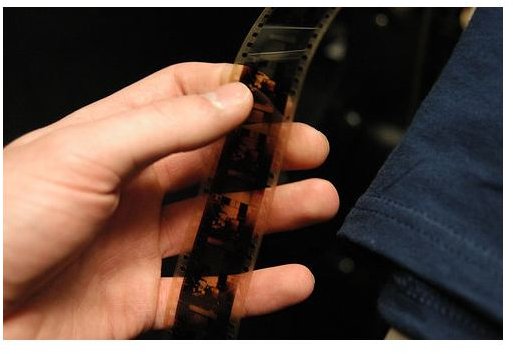 Confused?
For those who are confused about what a non-linear editing program is it should come as some relief that it is not nearly as complicated as it sounds. Video editing can be a difficult proposition to someone who has never tried it, especially when they do not even have a basic understanding of how this system works. Here are a few basics about non-linear video editing.
Linear Editing vs. Non-Linear Editing
Non-linear editing is in opposition to linear editing. Linear editing was the original editing system, where actual pieces of film stock where cut and
spliced together to make the final film. What this meant is essentially that you had to go through the film, making the edits, and could not go back and change them. You had the ability to preview the changes, but if you wanted to go back you were really out of luck.
The non-linear system changed this and turned editing essentially into a file storage and reference system. With a non-linear editing system, which is really just editing software, you capture or import all of your media and then the program references it for film construction. You can cut together and alter whatever you want and it is not permanent, although you can save your changes to the final film. No changes you make permanently alter the source material.
Image: https://www.flickr.com/photos/adpowers/8045962/
Project File
The editing software you are using will save your project file, as well as all of the media and changes you have made. Every time you open the project the program references the source media, but then fills it in to the construction you have made in the program. Even though you have only used snippets of each full video clip you have captured, the program still references that so the media can appear in the project. The ability to save and close the projects means that you can go back to it whenever you like.
Non-Destructive and Disconnect
Since the edits you make do not alter any of the base material some people call it "non-destructive." This is the important difference between the linear model and the new standard non-linear one. Because of this, it is important to keep your footage intact and in the same place. This way the editing software that you are using always knows where to look for that media each time you open the project. If you move the source media the program will still go back to the same place to look for it, but will not be able to find it. If you have done this it will say that media has been disconnected, and usually in the file menu there is an option to reconnect the media. If you select this option you can then find the media wherever you moved it, select all the ones that were disconnected, and then select Reconnect. If the files are disconnected the appropriate ones in the sequence you are working on will say that their source files were disconnected and that they are unable to play.
Audio Attachment
Since video itself has audio attached to it, the audio will usually accompany the video when you move it around. The video and audio both have different tracks in the Timeline, where you edit your sequence. This means that they are completely separate items when it comes to editing, and you can separate the audio from the video and alter them on their own. Usually audio comes on two tracks, to complete the stereo function.
Be Innovative
Editing is a creative affair so you really have to jump in there. Linear editing systems had transitions and video effects as well, but the non-linear approach's computer base allows even more digital effects and transitions to be available. Try customizing the nature of each video effect and changing the actual duration of each transition. Most programs have an undo/redo option, so you really have no reason to not jump into a trial and error test.
This post is part of the series: Video Editing
Different articles that address video editing.