The Complete Guide to DVD Studio Pro Tutorials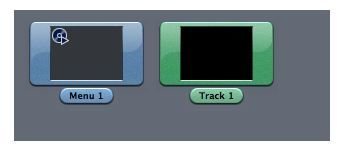 Become a Professional
In the recent past, footage was often taken from the non-linear video editing program and then printed to a tape so it could be watched. Today, the primary method of home viewing remains the DVD format. This has become the widest form of distribution because of its cheap manufacturing cost and ease of creation, even though it does require some professional-level tools to actually develop a recognizable DVD product. To do this, a DVD authoring program is required that will allow you to import your media, create menus and buttons to control it, variable tools to enhance your content, chapter breaks, and other elements that make up what we tend to expect from the consumer DVD market. You do not need to go to a professional DVD authoring house to create one of these as the tools they will use to develop most of their products are at your disposal as well. DVD Studio Pro has quickly become an industry favorite, and with some of these tutorials you can learn how to take your project and produce a professional-looking DVD with its tools.
New to DVD Studio Pro
DVD Studio Pro is one of the better-known professional DVD authoring programs, mainly from its connection with the Final Cut Studio. Purchasing the whole package can be quite a costly enterprise; so choosing the software wisely is an important task. Does it run on Windows? What is the workflow like? Are there alternatives? Here are some key DVD Studio Pro tutorials to help you when considering this program.
Starting a Project
Once you have DVD Studio Pro and have sent projects over for DVD authoring, you have to begin building the elements of the DVD itself.
This ranges from getting the video and audio ready for playback, including menus that users will browse through and select from, and, in the case of DVD Studio Pro, use templates to help improve the usability of what they create. Take a look at these tutorials to help you begin your new project.
Adding Details
A professionally authored DVD includes much more than just simple menus and the ability to give playback, and DVD Studio Pro includes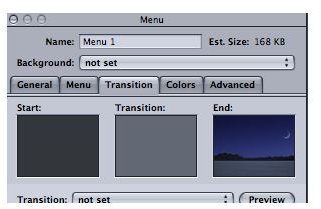 enough features to really go in depth. Your video project should extend right to the DVD's design, taking many of the aesthetic and thematic elements into the presentation of this home viewing method. This may include adding extra media to the menus, using transitions between them, or even creating alternative DVD forms, such as a simple automatic play DVD or a photographic slideshow of different images you have compiled.
Altering Your Project's Elements
The DVD Studio Pro project runs, in many ways, in the same model as Final Cut Pro. You recognize outside media by the program, which is then referenced as assets. You will also utilize templates that allow you to forgo some of the complicated graphic design elements that the program does not do that well natively. If you are going to make changes to this content, however, you have to alter your normal workflow so that you can re-create the way the content is presented. The following tutorials will outline how to make some changes to your project after it has been created.
Exhibition
The DVD format is likely to be the last physical format that people are going to use, and even Blu-ray has not stood out except as an enhanced DVD model. This means that DVD Studio Pro may end up being the last program of its type that you will need, and in the future you may go directly to digital output with the help of programs like Apple Compressor. When you are working with the program, you will need to make sure that you already know where you are going to exhibit the video, what facilities and technologies they will be using, and if they will take authored DVDs. Even if you have a properly authored DVD, you may encounter problems reading the discs or even operating purely on digital files.
References
All screenshots captured by the author.