Apple Compressor Tutorial: What to Do When Apple Compressor is Not Working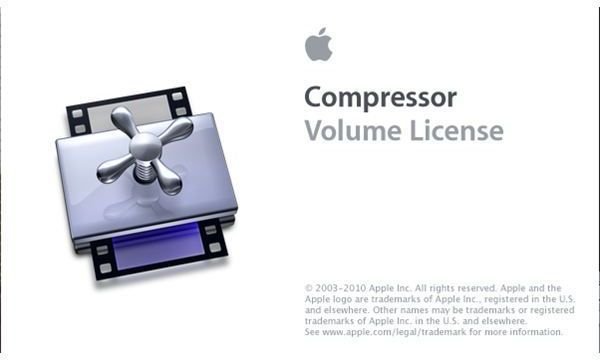 Beyond the Apple Compressor Tutorial
Apple Compressor is an essential part of the Final Cut Studio post-production workflow, bridging the video editing and sound mixing process
with the distribution and DVD authoring tools. Apple Compressor really stands out as a program that takes exports, or direct sends from programs, and then converts and compresses them so that they can be used for different purposes based on needs and projects types. If you find that Apple Compressor is not working there are a number of different reasons why, and may Apple Compressor tutorials do not address these specific issues. Here is a tutorial outlining what you may want to try when Apple Compressor is not working to troubleshoot the problem.
Apple Compressor Serial Number
One of the most common causes of Apple Compressor not working, as well as problems with the Final Cut Studio as a whole, is if the serial number is incorrect. Often times people will enter in the Apple Compressor serial number incorrectly during the installation process, or they will be using a trial version and after a while they will be asked to enter in a correct serial number. The screen that comes up will ask you for your name, company name, as well as a valid Apple Compressor serial number. If you were used a shared or pirated version of the software you may find that the Apple Compressor serial number you had been using stopped working, and you would have to go through the process all over again. If you are trying to use Apple Compressor on several machines with the same serial number there will also be issues, so if you are going to do this you will have to make sure that all of the Macs running it are not all online at the same time. The only real way to get rid of problems with the Apple Compressor serial number is to purchase a valid version from the start, and this is going to be the best way of repairing issues when Apple Compressor is not working since you have a legitimate copy to work with.
Standard Compression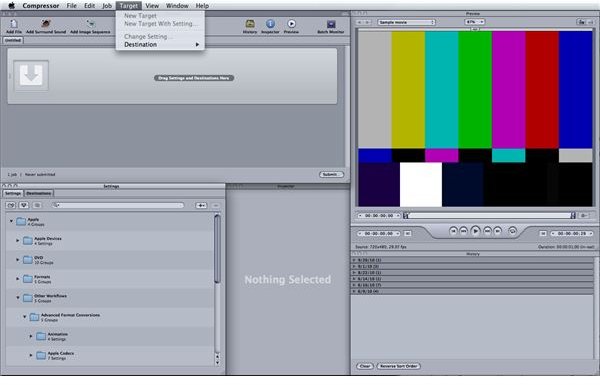 There is an essential workflow to Compressor that you have to follow to make sure it responds correctly. You have to assign a codec that you want to compress the file to, as well as set a destination for the final compressed file to go to. If there is an interruption in this workflow you may find Apple Compressor not working in the way that you intended.
To do this you need to follow a step by step process. First, open a file into Apple Compressor or send to Compressor from Final Cut Pro. Once the project is up and available you will go to the Settings panel and select a codec from the options. You can select this from a number of different folders for things like DVD, Apple Devices, Other Workflows, and others. You drag that codec up to the project window and then go to Target in the upper task bar. Select Destination and choose a place where you want the files to go. Now you will see that the project has both a codec selected and a destination in your project window, where you can rename it depending on what you want. Now you can Submit and Apple Compressor should execute this cleanly without any problems.
Wrong File Output
With all the different types of compression offered by Apple Compressor it is easy to select the incorrect one for your project, and this may be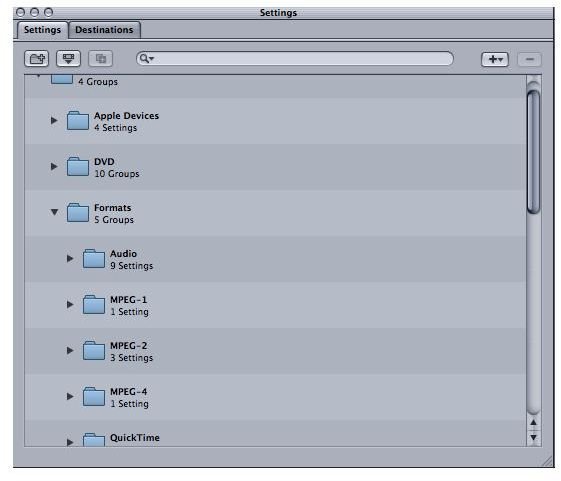 one of the primary reasons why Apple Compressor is not working for your project. If you find that you are only getting audio, video, or even still images, then you may have chosen the wrong compression options. The Podcast and audio options will not have accompanying video and the DVD authoring options have separate video and audio files. If you want a regular video compression with a .mov file output then you should select one of the QuickTime codec option, and if you are not getting a complete file output then check and alter the codec options.
References
Photos: Screenshots by Shane Burley.
Source: author's own experience.
This post is part of the series: Apple Compressor Tutorials
Here are some of the best Apple Compressor tutorials to outline different aspects of the software.