FCP Tutorials: A Roundup of the Best Final Cut Pro Tutorials Available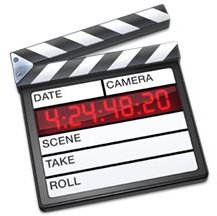 A Look at Final Cut Pro Tutorials
Final Cut Pro has become the king of the non-linear video editing world, both because of its more accessible format and the complexity of
features in the package. As it bridges all worlds of video production, you will begin to find Final Cut Pro tutorials popping up just about everywhere. As people try to learn how to put their projects through a full post-production workflow, how to integrate with other programs, use video effects and transitions and different functions, it is hard to push through the large library of Final Cut Pro tutorials that the Internet holds. Here is a look at a few of the best Final Cut Pro tutorials to learn the basic skills of the software.
Final Cut Pro Keyboard Shortcuts
One of the main differences you will notice between professional editors and amateur home editors is how well they utilize the Final Cut Pro keyboard shortcuts. Learning Final Cut Pro keyboard shortcuts cannot be put down into just a single tutorial, but instead spread out over a few so that the multitude can really be listed out in their entirety. As you are going through other Final Cut Pro tutorials and trying to learn the principles of editing, start to integrate these Final Cut Pro keyboard shortcuts to eventually speed up your editing workflow.
Labeling Clips
Organization is one of the most foundational parts of the Final Cut Pro software, and there are a huge number of tutorials that give advice on how to keep things together and media managed. Part of this is going through and identifying each clip and going through the proper clip labeling process, which has a special tool inside Final Cut Pro.
Final Cut Pro Video Effects
Final Cut Pro brings in more video effects than you would normally expect from a non-linear video editing programs like Avid Media Composer. In here, there are a huge number of Final Cut Pro video effects that can alter just about every single aspect of your specific video, and most of them have a similar drag and drop interface that allow you to select them and then bring them over to the clip you want to alter. Some of these video effects are actually Time Based video effects, which takes a bit to get the hang of and how it will actually affect the timing of your project.
Disconnected Media
Final Cut Pro works on a system where the project file simply references the video files that stand independent on the hard drive. This is true both of files that are imported into your Final Cut Project, as well as those captured in the project, where it then goes to a Capture Scratch folder. These files need to stay in the same location that they were when they were referenced by the program. If they are moved they cannot be found by Final Cut Pro, so the files will become disconnected and must be reconnected by searching and relocating them.
Make Video Look Like Film
The new digital video formats, especially HD formats, made the ability to capture moving images more practical for home producers. Most of them cannot afford actual film stock and cameras and instead shoot on video or digital formats. Final Cut Pro can be used to make video look somewhat like film by combining video effects in a creative way.
Photo Motion
Few Final Cut Pro tutorials outline how the Final Cut Pro motion features can be used to provide photo motion to still images in your project file. This does not actually require the use of a full video effect, but instead moving with the size of the image over a period of time. This principle can actually work to create map motion as well, which includes doubling up the image and bringing out part of one of them.
Print to Video
One item that many users need a Final Cut Pro tutorial for is one on how to transfer the footage to a more conventional format. Many people know how to export videos in Final Cut Pro and compress and transfer video codecs in Apple's Compressor. For many distribution outlets, film festivals, and broadcasters you still need to print to videotape from Final Cut Pro, and that is a step by step process that also requires an external video deck plugged in to your editing computer.
Match Frame
Many of the tools that you have in Final Cut Pro work with larger projects that require multiple video clips and even more takes. When you are working with a video clip in your Timeline you may want to actually bring up the exact moment into your Viewer as well, and you can do this with Final Cut Pro's Match Clip feature.
References
Source: author's own experience.
This post is part of the series: The Best Final Cut Pro Tutorials
Here is a look at even more Final Cut Pro tutorials to get you started.