Final Cut Pro Tips: The Best Reasons to Choose Final Cut Pro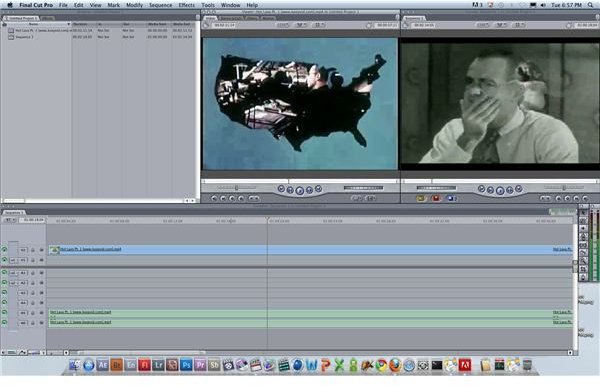 Why Final Cut Pro
Final Cut Pro blasted onto the scene about a decade ago, bringing amateurs into the professional fold and stealing clients from the Avid dynasty. Today Final Cut Pro is the leading professional non-linear editing software, and their studio package is used in production houses around the world. Many people who learned the non-linear system on Avid have had trouble being sold on Final Cut Pro and others do not want to upgrade from their home video editing software like iMovie. Here are a few key reasons to choose Final Cut Pro instead of some of its competitors.
Final Cut Design
At the top of the list of reasons to choose Final Cut Pro is its basic design. This format did come from the original non-linear video editing systems and is similar to both Avid Media Composer and Adobe Premiere, but it is not the same. What it does is allow for a lot more control with use of the mouse, bringing objects in between panes and using simple menus to get what you need. Working with non-linear video editing software requires a certain logic that allows the software to simply act as a vessel for your creative choices. Final Cut Pro brings an incredible list of features that let you do the finest and most customizable edits and it is all up front as you do not have to deal with multiple windows, strange conversions, or awkward storage set ups.
Speed and Storage
Final Cut Pro allows for video editing to move fast, unlike other professional non-linear video editing programs, partially because it just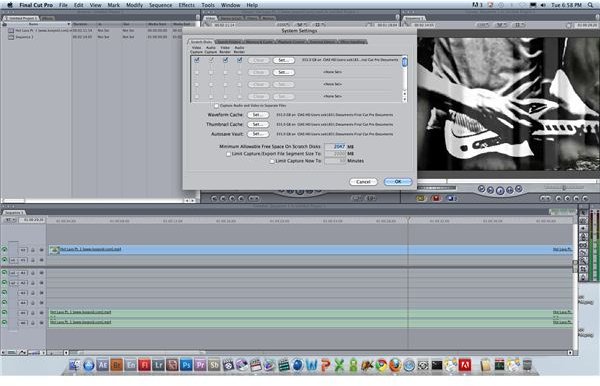 references the video files instead of converting them into a special location. This makes it much easier to just capture, transfer, or import files, and there are a lot of file types accepted. This also means that the process of moving between systems becomes much more practical since you can easily design a storage set up on a portable hard drive and set your project folders and Capture Scratch to that location, which would prevent disconnection issues. In Avid Media Composer you often have to wait while footage is converted and it saves it to a strange location that is not easy to move. This is fine for large scale feature film post-production houses, but most digital video producers are going to need to move around. When people are searching for reasons to choose Final Cut Pro, the ability to use a more common sense approach and speed will be key, especially since this is in line with the way that other Mac-based software will work.
Entire Package
The Final Cut Studio creates an entire post-production workflow, not simply a space for video editing. From Final Cut Pro you can do a full color correction with Apple Color. The complicated video codec and conversion process is simplified with Apple Compressor so that those who do not have a degree in digital video engineering can still work just fine. DVD Studio Pro is a top DVD authoring program and you can see your project all the way to the distribution stages with it. Even Soundtrack Pro will give you audio mixing options that would normally be difficult to employ. If you want comparable professional software you will have to bring in a whole number of expensive packages, such as DaVinci Resolve and Pro Tools. This would also require an incredible amount of matching software, and since Final Cut Studio allows you to just run it on a computer you will find that it saves you money, both on the programs and on the space you need.
References
Source: Author's own experience.
This post is part of the series: Final Cut Pro Software
Here are some tutorials on how to use the Final Cut Pro software as a whole.