Great Resources for a Christmas Envelope Template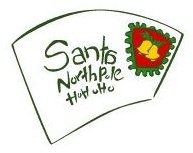 'Tis The Season
A Christmas envelope template is the perfect ticket to giving your envelopes a little customized Christmas flare when it comes time to plop them in the mail to send to friends and loved ones. You might need an envelope for a Christmas card, holiday party invitation, or to send out that annual newsletter that apprises every one of your family's state of the union. Whatever you need to use an envelope for, we've got some template options here that are a breeze to customize and send to your printer.
First of all, we've already got a great article that teaches you how to create envelopes that match the custom designed postcards you can make using Microsoft Word. This way you can have the same font, graphics, and design on both. In this case, the tutorial about matching envelopes explains exactly how to do it from scratch using a Santa Claus image. It's part of a helpful three part series that create the postcard first and then the corresponding envelope.
Alright, so here is a good selection of printable Christmas envelopes that offer a variety of themes related to this special holiday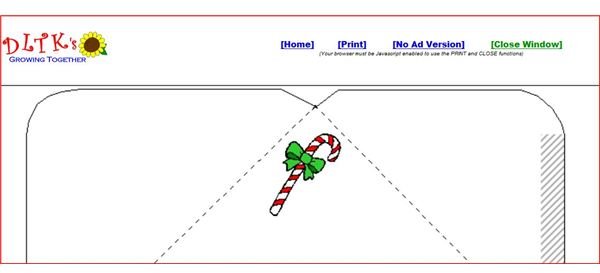 available at dltk-holidays.com. You can choose from angels, candy canes, gingerbread men, and the nativity scene. The instructions are right there on the link I sent you to. Basically, you just choose the design you like and then you're told exactly what to do with it. Just download one, fine tune it, and send the envelope through your printer.
Another good option for you would be to use the large amount of template resources detailed in The Best Websites for Envelope Templates. In that article, four outstanding sources (including Microsoft Office, Alpha Graphic Design, and HP Creative Design Studio) for making your own envelopes are discussed and linked so that you can get started right away. With those templates, you can upload Christmas clipart and other images onto envelopes that aren't necessarily for that purpose.
While we're on this subject, do you need any templates for designing and creating the Christmas cards this holiday season? It's an easy project once you read the concise tutorial regarding the process. Free Templates to Make Holiday Cards lists a variety of sources that offer great latitude in the type and theme of card you might want to send. It's a collection worth checking out.
And just so we've got everybody covered, Mac users can create those picture perfect personalized cards in How to Create Custom Christmas Cards with iPhoto. So now you have a treasure trove of solutions for you that can handle this project. With just a few clicks you can see what is available and determine the amount of time you want to put into customizing one or just go with what's already there. Happy holidays to you and yours.