Christmas iIvitation Phrases to Reflect the Intended Atmosphere of Your Party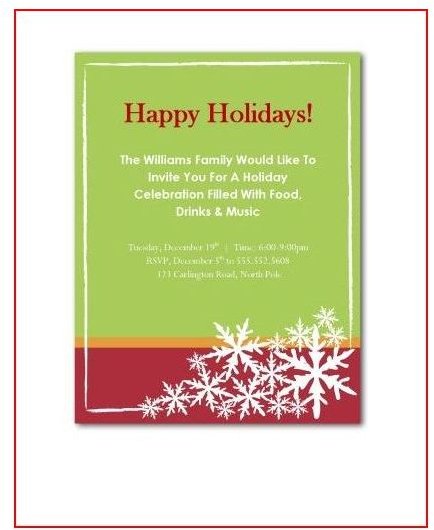 Setting the Right Tone for Your Christmas Celebration
Christmas invitation phrases can be quite varied depending upon the type and theme of your party. The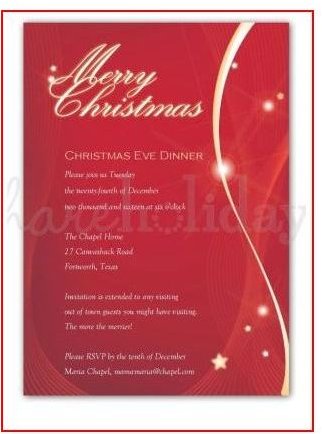 right wording to convey on your invitation is subject to many considerations that need to be taken into account before you send them out to your guests. Decide if you want to be warm and inviting, formal, reverential, or amusing in your overall message. By reading some of the examples here, you can either just use one of the traditional methods of phrasing or get ideas for creating your own customized version depending upon how you think the invitations should be properly phrased to entice your guests and let them know what to expect.
Along with the customary location, time, instructions on what to bring, you probably want to include an expression of the good cheer, fellowship, and gratitude that will embody your celebration. Reflect the atmosphere and let them know if they should bring gifts or a side dish. Some indication of attire can be helpful too. But first of all, do you have the invitations themselves before we get to how you might want them to be worded? Well we've got some great options assembled for you if you do. 10 Top Christmas Party Invitation Templates lists ten worthy templates available from ChristmasTimeClipArt.com that you might want to use. Two examples are shown here from the wide array of styles and phrasings.
Phrasing to Match the Occasion
If you've chosen some fancy and formal invitations, your wording should be dressed up as well. Here is an example:
You are cordially invited to the Morrisons to celebrate Christmas with an evening of cocktails, dinner, and good cheer with our family and friends. Cocktails at 5:00 P.M. Dinner at 7:00. Black Tie Event.
If it's a party catered toward celebrating the sacred and religious significance of the occasion, perhaps you'd want to go with something like this:
Please come to celebrate the birth of our Savior and the many blessings bestowed upon us. We would enjoy the pleasure of your company on Christmas Eve for dinner and cocktails. Pleas bring your favorite side dish. Casual attire.
If you want a playful theme:
It's really too late to try and be good but by golly you can still try jolly. Come along for our Christmas party and bring us some gifts Fivish, casual, don't be late, are you really worth the wait!
It's time for the annual office Christmas Party, please don't embarrass yourself again this year.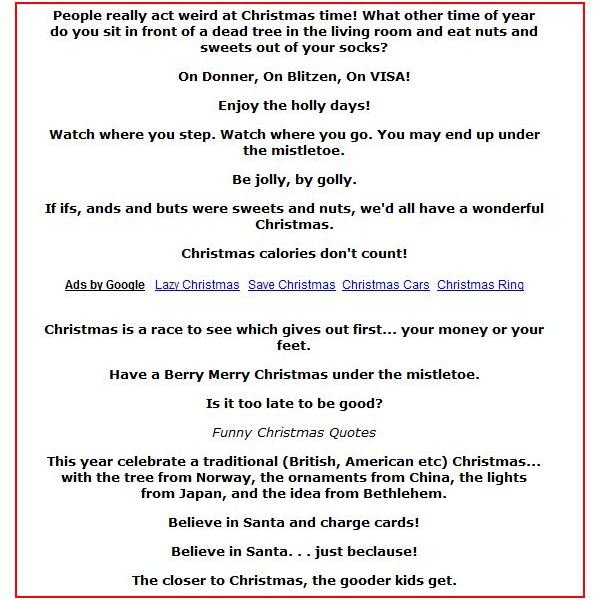 For a quick and easy invitation solution (that would be for an informal and casual gathering) read How to Create a Christmaas Flyer Online. In that article you'll have access too many different template sources that have the full gamut of holiday and Christmas themes to choose from. If you none of these phrases really grabs you, check out Verses4cards because they've got a whole bevy of poems, phrases, and jingles to include with your card. Enjoy the holidays and best of luck in the New Year.