Adobe Photoshop Tips and Tutorials: Learn How to Use Photoshop for Desktop Publishing Projects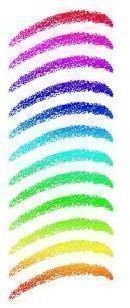 How to Use Photoshop Brushes
Obviously, Photoshop brushes are not physical brushes, but rather they are digital graphic editing tools that imitate the way "real" paintbrushes might work. For instance, you might wish to use a type of swirly brush if you want to add twisting vines, girlish doodles or whirling borders to a design in Photoshop. There are brush types for virtually any purpose, such as paint splatter brushes, fabric texture brushes and even brushes that look like finger paint smudges. There are brushes that provide more traditional brush strokes as well, such as water color.
There are several types of brushes included in Photoshop. You simply need to learn how to use Photoshop settings to select the brush type you wish to use. A great Photoshop tip is to press the F5 key, which opens the Brush Settings panel. You can view all of the brush preset styles currently available in your Photoshop application, preview what effect the brush will provide and even customize the settings for the brush you wish to use.
However, if you are unable to find the ideal design in the brushes included within Photoshop, you have some options. You can download a variety of brushes from free online Photoshop resources. This option allows you to search specifically for the style and design you require. Another option is to make your own Photoshop brushes. This alternative provides you with the opportunity to create a brush that is tailored to your specific needs.
Photoshop Tools
Aside from brushes, Photoshop has many other tools to help you acheive the graphic editing effects you desire. One of the best Photoshop tips is to look at the toolbox and see what tools are available. Each tool has a distinct purpose, and you can find Photoshop tutorials detailing each one.

There are several key tools with which you will want to become acquainted. For instance, learning to use selection tools properly will help you select portions of a graphic based on color, shape and even freehand selection. While a few Photoshop tools have names that seem familiar to you and for which you can likely determine their use, such as the Crop Tool, which allows you to clip away sides of an image, there are many others that may baffle you at first glance. The Healing Brush, for example, enables you to fix imperfections in an image such as scratches or blemishes. The Masking Tool works much like masking tape, protecting areas you do not want to recolor or change.
Photoshop Effects
Once you learn how to use Photoshop brushes and tools, you can begin creating impressive effects within your graphics, which can be especially beneficial when you are using them in desktop publishing projects. These effects enable you to edit images so that they all have a uniform appearance, which is vital for most desktop publications. For instance, imagine that you are working on a brochure in which all of the images you have used thus far are clip art drawings. You need one more image and already have the perfect graphic. However, that graphic is a digital photograph. Rather than spoil the consistency of your publication, you can create a cartoon effect that will turn your photo into a graphic that looks like clip art.
Working with Color
No Photoshop tutorials or Photoshop tips would be complete without talking about working with color. Much the same as creating effects can provide consistency, the colors you use can help you generate a desktop publication that is uniform in appearance. You can create the impression of a brand by using the same color palette throughout your publication and Photoshop makes this possible.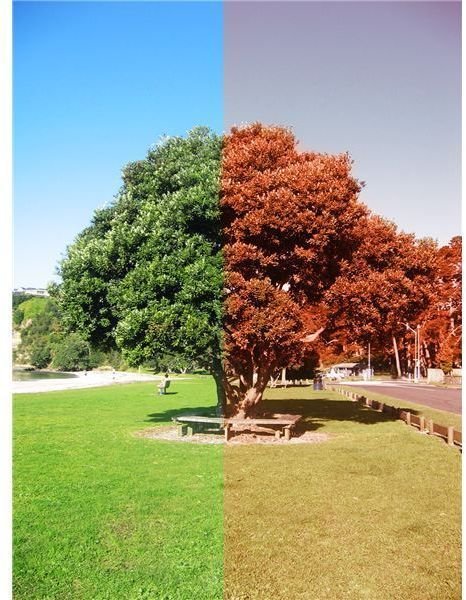 If you are a novice Photoshop user, it is advisable to start with beginner's basics, such as changing colors.There are many tools and features that you can enlist to change color, such as basic brushes and overlay.
There are many other ways to use color in Photoshop. You can reduce an image to two colors, for example, or perform spot color separations.
Working with Texture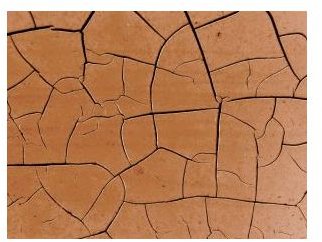 Finally, you may choose to learn how to use Photoshop texture effects. You can use texture to edit and correct graphics or to add interest and distinction. Photoshop includes several texture effects in the Filter menu, such as Craquelure, which applies a cracked, aged look to an object and Patchwork, which can be used to give the appearance of a textile.
You are not restricted to only the textures already found in Photoshop, either. You can find many online resources for free Photoshop textures. This enables you to download precisely the type of texture you require for your desktop publishing project.
Making use of these Photoshop tips and tutorials, you will soon become well-versed in all this application has to offer.
Image Credits
Brush strokes: sxc.hu/Billy Alexander
Screenshots: Tricia Goss
Tree of change: sxc.hu/Kymberly Vohsen
Craquelure: sxc.hu/Dimitris Kritsotakis