Designing Print Ads From Start to Finish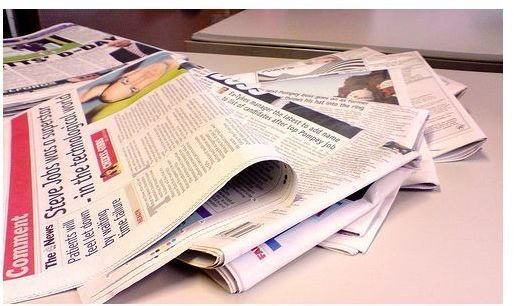 Print advertisement may sometimes seem like it takes a back seat to web advertising, but keep in mind how many newspapers, magazines, newsletters, and phone books that are fueled by advertisements. That means that by taking the time to design and put an ad out for the public to see, you can easily reach a lot of viewers and in a big way! This collection of articles is here to showcase just how to go about designing your own print advertisements, including what software to design, what elements you need to keep in mind, and even some helpful templates for getting you started on the right foot.
Before you get started with ad design, take a few minutes to learn the basic rules of designing the perfect advertisement. Learn how to use images and text effectively, as well as why copy is something important to take into consideration.
Print Ads that Make You Take Notice
Sometimes all it takes is a little inspiration to help you figure out what you want to do with your print ad, which is why we've created this fantastic, eye-catching compilation. By checking out these examples of advertisements that other people have created, you'll quickly see what looks good and why it really draws the viewer into your advertisement.
What makes an award-winning ad? By checking out this collection of ten printed advertisements that have won awards. From thought-provoking to edgy, you'll see why these advertisements stand above the rest, hopefully giving you the inspiration to go above and beyond with your advertisement design.
Of course, you can have all the inspiration in the world, but without the right tools your print ad will never see the light of day. Here we showcase some of the best software available to designers for creating advertisements. Included are free programs like Scribus, Inkscape, and more.
Different Print Ad Sizes: When to Use Each
When it comes to advertising, there are a few different things to think about when it comes to picking a size for your advertisement. Budget and strategic placement are two important factors that you'll learn about here; these concepts are crucial to the success of your ad.
What Elements Make Up a Print Ad
Designing a print ad requires some knowledge about the individual elements that come together to make a finished design, such as the body of a print ad, the art, and the title. Here you'll learn what makes each element unique and how to create a cohesive design throughout your advertisement.
Tips for Designing Printed Ads
Print advertising accounts for a surprising amount of advertising, and thusly a surprising amount of sales. Check out these tips, as they will help you in areas such as design objective, choosing images, the rules of visual balancing, to have you designing your advertisement like a pro in no time.
Tips for Designing a Magazine Ad
Designing an advertisement for a magazine? If you are, you should check out this collection of tips that are geared toward helping you design an effective layout. Here you'll learn about design principles - such as how much space visuals texts, copy, and logos should take up, and important tips on how to choose the perfect font.
Tips for Creating Newspaper Ads
In 2007 there were over 6500 newspapers sold daily worldwide, and all of these newspapers use advertisements to generate revenue to continue to print. Designing advertisements for newspapers is a great way to reach a large audience that you may not reach with magazines or web ads. Here you'll learn some fantastic tips for designing effective newspaper advertisements, including tips on how to catch your viewer's eye while still meeting newspaper standards.
A Few Great Print Display Ad Templates
In a rush to design an ad? New to designing? Looking to design an ad without having to spend a lot of time? Why not check out these print ad templates, which include several different styles of print ads. These styles include coupons, publisher ads, special sale display ads, and word templates.
Phone books offer great advertisement opportunities, both for the cost you have to spend and the exposure you get. Here you'll learn how to design advertisements to fit within the Yellow Pages format, with helpful tips for designing headlines, using graphics, and avoiding clutter.
Fresh Ideas in Designing Imaginative Ad Campaigns
Designing an advertising campaign that is thought-provoking, funny, or even a little shocking is a great way to get the attention of your viewers. Here is a collection of tips and examples on how to design an advertisement that is sure to reel-in viewers.
References