Bright Hub's Guide to Desktop Publishing Freebies: Over 50 Awesome Free Templates for Your DTP Projects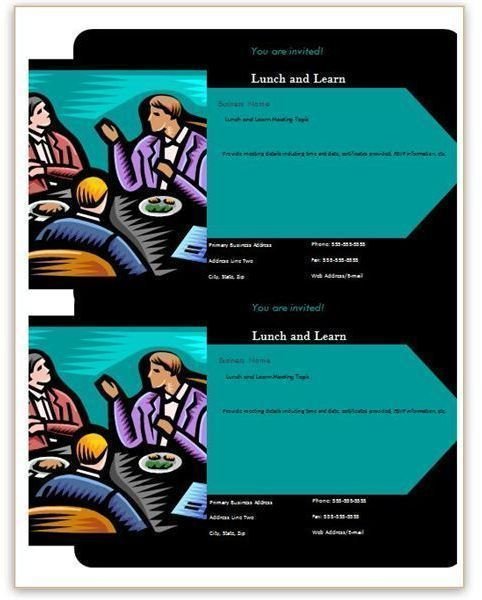 Business Forms and Worksheets
Before we jump into presenting our free templates, we would like to tell you a little bit about how our guide is organized. The majority of the links take you directly to a template so you can download it and start customizing it immediately. However, we did want to include some collections that would give you a broader range of options and ideas, so in a few cases you'll find that the link takes you to a "top 10" or other collection of usable templates. We hope you like this feature!
It can be incredibly frustrating to try to take a preprinted, standardized form or worksheet and manipulate it to work with your specific product, service or project. Because there are so many free, customizable templates available today, many individuals are choosing to simply create and print their own. It is easy to take a generic template and modify it to suit your needs, and you can print on demand to have total control over your inventory needs and printing costs.
Brochures & Manuals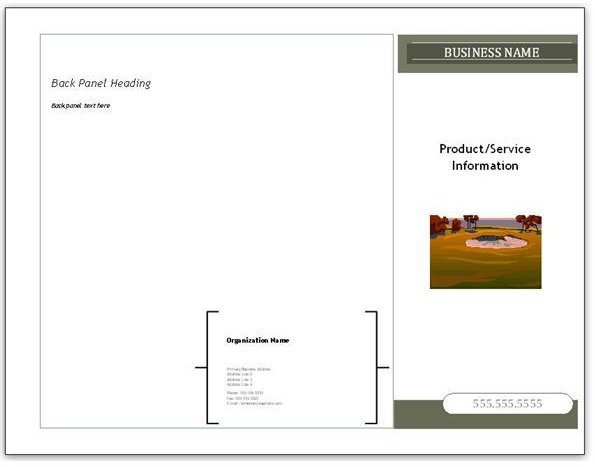 Brochures can be one of the most powerful marketing tools a business or organization can utilize. They are a convenient size and easy to transport so you can keep a stack in your car or in your desk drawer to use whenever the need arises. Just like a business card, these hard-working promotional pieces transmit your message 24/7 and function like mini-billboards to advertise your products and services.
However, brochures can also be one of the more expensive business expenditures so it make good business sense to explore the possibility of creating and printing them yourself versus using an outside source. These free templates make it easier for individuals with any degree of desktop publishing expertise—even newbies—to turn out professional looking printed pieces quickly and easily.
Whether you need to produce product manuals, user guides, employee manuals or other booklets for your company, you will be amazed by how easy it is to create one by using these free templates. Take control of at least a portion of your printing costs by bringing your brochure and booklet printing in-house.
Business Cards
A business card can be one of the best salespeople for your business because it does its job from morning to night, day after day, without complaining or asking for time off or calling in sick. With the wide variety of ready-to-print business card stock that is available in the market today, it makes economic sense to design and print your own cards. Take control of this portion of your business entity and you'll never again have to say, "Uhhh…I just gave someone else my last business card."
Another plus of printing your own cards is you can create niche specific cards if you represent more than one product or service. For instance, an image consultant who markets clothing and beauty supplies might want to have one card that promotes his or her total product line, one that promotes only skin care and beauty products, and one that promotes the clothing line. That way, he or she has the option of doing product-specific marketing as well as general marketing whenever the opportunity presents itself. Here are some great designs to get you started: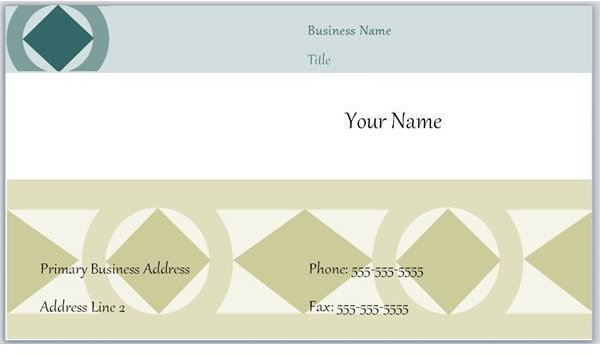 Flyers
Flyers are terrific add-on marketing tools to support your business cards, brochures and other promotional materials. The beauty of flyers is that because of their larger size, you have the flexibility to add images to convey your message better, and you can use more text than on a business card.
However, the flip side of the larger size is also one of the downsides of relying strictly on flyers as a promotional tool. Because they are so big, most individuals will discard them after a sale or event, but they would probably hang onto a business card or brochure for future reference. Because of this shorter shelf life, you'll want to use them in conjunction with other advertising materials to get the biggest bang for your buck: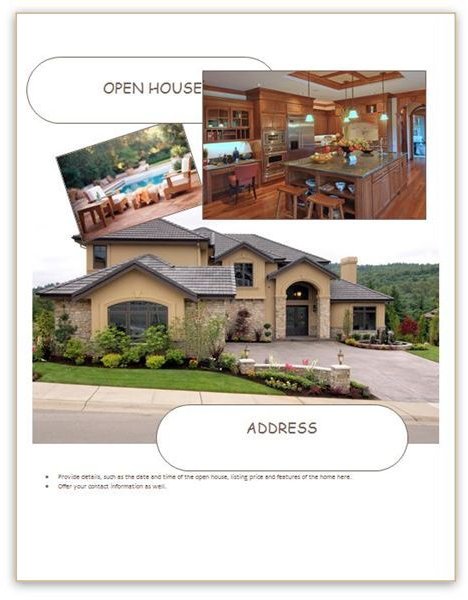 Certificates & Coupons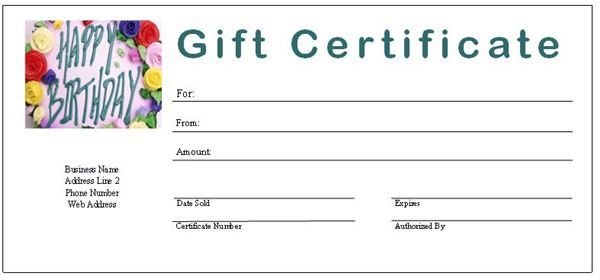 Certificates and coupons can be just as effective in branding and advertising your products and services and increasing client or employee loyalty and retention as other, more expensive options if you use them correctly. By printing your own, you maintain control over cost and content, while building in the flexibility to make changes mid-promotion if the need arises.
Tip: always include an expiration date on coupons and gift certificates. There's nothing worse than having a customer surface a year or so after a sale or price discount has expired with an unused coupon. When this does happen, your best choice is to honor the price even if it means taking a loss.
Calendars & Newsletters
Calendars and planners are effective time management tools and because of that feature, they also make great client gifts as a way to say thank you for a client's patronage, or as a visual reminder of your business and services. Customizing and printing your own calendars get got a little easier (and more fun!) with this great collection of templates, tools and tips:
General Purpose Business Templates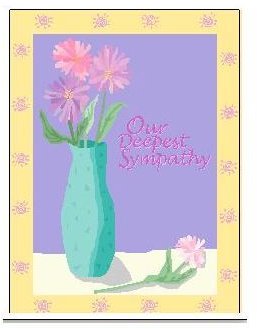 Hallmark and other greeting card companies have built mega businesses by understanding that these little tokens of remembrance and thoughtfulness are inexpensive ways to nurturing and maintain relationships. Whether it is a familial or business relationship, it's always good to have some all-purpose templates in your arsenal for those occasions when you need a greeting card quick and there's no time to go shopping. These templates can be customized to fit almost any business or personal situation:
Display Ad Templates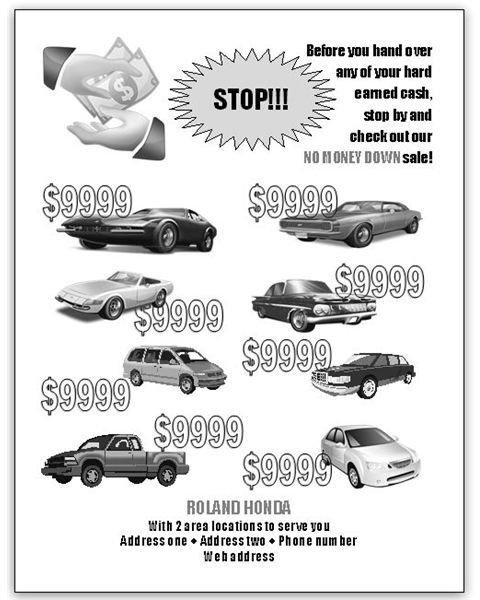 Display ads are effective ways to market your business, but it can be incredibly expensive to have an ad agency or graphic artist design one for you. Most of these templates will produce an ad that is acceptable for either print or electronic publication.
For those times when you need an ad fast (and want to keep the price low), you can use one of these pre-designed templates to get your project from creation to completion in a flash:
Easter & Christmas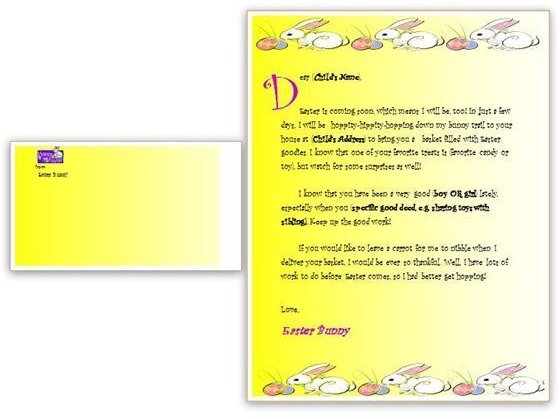 Whatever your position may be on mixing business with pleasure, there will probably be times when you want to produce some holiday-oriented marketing pieces. On the other hand, who wants to work all the time? For those just-for-fun projects, you'll find some unique and unusual ideas to create letters to the Easter bunny or your very own holiday greeting cards and printables.
Weddings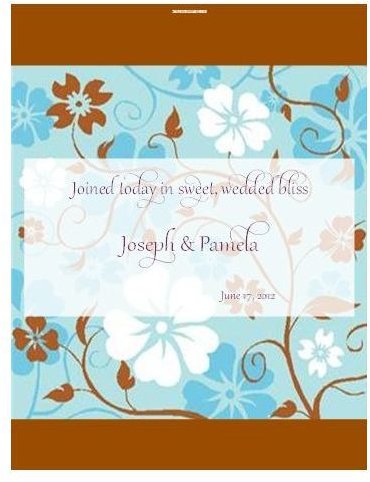 Whether you are a wedding planner, own or operate a wedding related business, or just happen to be planning a wedding for yourself or a friend, this collection of free, printable forms furnishes you with a variety of different options for your needs. Who knows? You just might find this collection becomes one of your most valuable resources.
We've gathered together an impressive library of DTP templates from table place cards to wine labels to candy wrappers for table favors to give you a wide range of choices and options:
Other Templates & Resources You Might Find Useful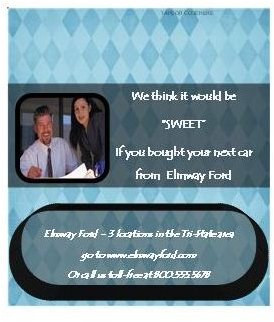 In the final section of our guide, we've included some handy templates that don't fit nicely into any of our other categories but we thought you might enjoy them. Whether you plan to publish your own cookbook someday, want to promote your business with some tasty candy treats, or you are looking for other resources, you'll find lots of options below:
If there are other templates that you need (or want!) that you didn't find here, please leave us a message in the comments section below. We'll do our best to find you a source or make a recommendation you can depend on. We're waiting to hear from you.
References
Screenshot by author of Excel Project Management Chart created by Linda Richter

The following are screenshots taken by the author of templates created by Tricia Goss:

Lunch and learn postcard for Word

Simple Golf Brochure

Business cards with geometric diamonds

Real estate open house flyer template

Birthday gift certificate

Simple sympathy card

Auto dealer display ad

Easter bunny template for Word

Wedding candy wrapper template for Microsoft Publisher

Business candy wrapper template for Microsoft Publisher