10 Great Options for Document Scanning and Retrieval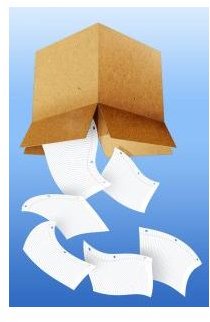 Whatever you're level of technological expertise, one can always become more refined in the use scanning and retrieving important documents. If you are an expert, this article might be a review of already honed skills, if you are a beginner, this article will enlighten you to a more efficient way of archiving those endless amounts of paper in your home or office. To aid you in this process you may want to consider the following ten ideas.
1. Word Files
The first item on the list to consider for scanning a document to a Microsoft Word file is to ensure your computer contains Optical Character Recognition (OCR). Once you have verified this, you can start the process of scanning documents to Word files. Obviously, the first step is to make sure your scanner is connected to your computer.
Make certain you either have multiple pages inserted into the feeder section of the scanner, or if just a single document, verify it is facing straight down on the glass. Under the "File" menu, select options, "Scan New Document." The remaining steps will be obvious, as one just follows the prompts. Always make sure you save your scanned document and give it a file location and name.
2. Photos
Scanning software such as HP's Photosmart Essential allows an individual to utilize various features such as editing, emailing, and printing photographs. Once the photo is placed faced down in the scanner, choose "programs," then, "HP Solution Center." Next, choose the "scan" option. This will initiate the preview process. Once this culminates, verify that the position of the photo is in its desired location based on the preview scan. When it comes to color, however, the HP software automatically adapts the color of the photo.
3. Using the Fax Machine to Scan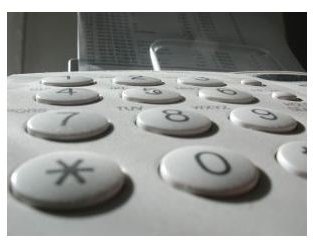 New technology has adapted the modern fax machine. This includes the capability of some fax machines to scan documents. Once the desired file is open, select "File." This will open a drop down menu that displays all options associated with that document. The next step is to select "Print." Once this is selected, a list of all printers that are connected to the same computer or network where you are working will be displayed.
Select the appropriate network where the fax will be sent. This will bring up a dialog box that will show the choices pertinent to the fax machine, as well as the status of the fax machine. The next step is to enter the information in regards to where the fax will be sent, as well as filling out the cover page information. The final step is simply press "send" and the process is complete.
4. Sending a Document in Email
Another facet to document scanning and retrieval is sending the scanned document via email. If you've ever spent a day in college, some of your professors will recommend this. The concept of this process is very similar to simply attaching and sending a regular document through email, however, the first important aspect to this process is to ensure the document is saved to your computer or some other device, such as a USB drive. After you have started the scanning process, save your document in the conventional, "Save As" method. At this point all you need to do is simply log into your email account, attach the scanned file, and send her away.
5. Creating a Word Document from a Scanned Document
If you want to generate an already scanned document into readable text, the following steps will aid you with this process:
First, select the black or white option within your scan settings. This will aid in vastly more readable text at the conclusion of your document in Word form. Use image editing software to open the document in a .TIFF format. It is vital the document is saved in this format. Next, ensure the picture is in an upright position. Next, go to "Programs," then "Microsoft Office," then "Microsoft Office Tools," then finally, "Microsoft Imaging."
Next, open the folder where you originally saved your scanned document. After this, select, "Tools," then "Send Text to Word." At this point your will see a "Browse" option that simply directs you where you want your new Word file to go. If you already have the feature, the process will run automatically. If you don't have the conversion software, there will be a display option for installing it.
Once the process is complete, you should theoretically be able to open your document straight from Word. However, if you cannot, simply go back to the folder where you originally saved it and open it from that point. You may have to reformat once it is opened, as the document may not have saved the formatting after the conversion, but at least you will have the raw document itself. At this point all you will need to do is possibly reformat and edit.
6. Document Scan and Cloud Retrieval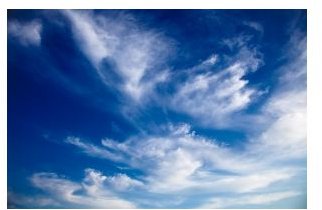 Using the standard document scan process, it's time to look at a few 21st century retrieval methods. Anyone remotely associated with the Internet should be fully aware of "the cloud" in terms of storing documents. Once your document is scanned and saved on your desktop or external drive you should have the option of uploading to cloud-based storage sites like Google Docs.
If you don't have a Google account, create one. You can upload documents and pictures the same way one would to Facebook. The free version of Google docs has a 2 GB limit – so most private users should be fine.
7. iPhone Express
The 21st century has opened up a host of ways for document retrieval and scanning. One alternative method is to snap a picture of the document, and upload it to your phone. You have the option of storing it there, sending to a PC, or to a cloud-based backup, such as Google Docs.
It doesn't matter if you're using an iPhone or Blackberry, the concept remains. Snap the photo, store and send.
This doesn't always result in the clearest of images, but modern cell phone / camera technology makes the process quick and easy.
8. What if I Have a Mac?
If you are an "Apple'' person who prefers the Mac as opposed to the Microsoft PC brand, you can still complete the process easily! To connect to the scanner, simply download the software that accompanies your scanner.
Next, connect it to either the USB or FireWire port. From the "Image Type pop-up menu" choose the type of item you're scanning, such as "Color Photo" for prints or transparencies, "Negative" for film negatives, "Color Document" for magazines and brochures, or "Text/Line Art" for text documents or black-and-white line drawings.
At this point select from the "Image Type" pop-up menu and choose the type of item you're scanning, such as "Color Photo" for prints or transparencies, "Negative" for film negatives, "Color Document" for magazines and brochures, or "Text/Line Art" for text documents or black-and-white line drawings.
9. Scanning Letterhead and Editing Text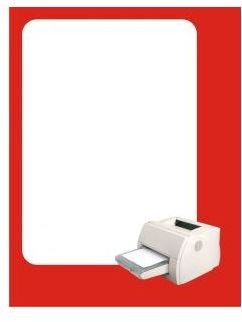 Once you've scanned your document, in MS Word go to the Format menu, Background item, and Printed Watermark**…** sub item. Click on "Picture" and unclick "Washout." Now use the "Select Picture" button to locate and load the stationery image you just scanned.
Now strap on your racing gear. The fun has begun! Much of this will be dependent on the specifics of your stationery, but you may now need to experiment with margins, scaling, transparency, and other assorted items.
10. Scanning a Document to a PDF File
To scan a document into a PDF file, simply choose "Create PDF" in Adobe Acrobat. After this step, choose "From Scanner" and then "Custom Scan." In the Scan dialog box, choose your configuration settings. This will vary based on the nature of the document you wish to scan (e.g. color or black & white, images or text). Finally, click "Scan."
The process of working with documents can be daunting at first, but with the right research and applicable steps, this can be a skill one can master by following the above steps, as well as one's own research and desire to learn.
References
Enzine Mark .com. https://business.ezinemark.com/document-scanning-and-retrieval-16e98be851b.html
Windows: Scanning a Document of File. https://windows.microsoft.com/en-US/windows-vista/Scan-a-document-or-file
Image Credits:
No Dumping - Sxc.hu/ba1969
Fax Machine Keypad - Sxc.hu/pmason44m
Cloudy Sky - Sxc.hu/somadjinn
Laser 3 - Sxc.hu/sundesigns