Make Your Own Wedding Guest Book Using These Tips and Techniques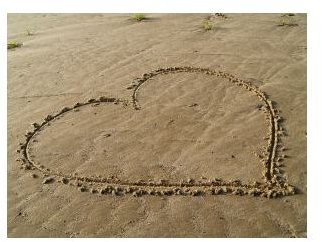 Why Make Your Own Wedding Guest Book?
By deciding that you will make your own wedding guest book, you've also decided that you will have a custom heirloom that you can appreciate for years to come. While you may think about alternatives to a wedding guest book, custom guest books can be quite beautiful creations. A well designed and constructed guest book can be a beautiful addition to a reception. You can customize the guest book to match the colors of your wedding. Alternatively, you can create the guest book in a way that allows you to use the pages later in your wedding scrapbook.
Designing the Cover
When designing the cover of your guest book, think about the colors and theme of the wedding. If you're having an outdoor wedding, it might not be appropriate to have a formal-appearing cover. Instead, perhaps you'll want a cover that features a beach scene with names written in the sand.
Will you be using your guest book for other entertaining events? In the past, when someone came to visit an individual's home, they would often sign a guest book. If you'll be using it after the wedding as a special memento, perhaps you'll want the cover to just be simple yet elegant. Perhaps use the colors of your wedding and blend them together with one of your desktop publishing program's utilities to create a marble effect. At the center, you can use the rectangle or polygon utility to create a plaque that says "Guest book."
Creating Interior Pages
Once you've designed the cover, you have a few options when it comes to designing your interior pages. Here are some ideas for great interior pages for your wedding guest book:
If everyone has RSVP'd you can create a page for each person attending the wedding. Add their photograph to the page or a symbol that demonstrates how that person is connected to the couple getting married.
Design your pages to match your cover. For example, if you were to create a guest book that had a heart motif on the cover, you could use the heart motif on each page.
Include quotes on each page about love and marriage.
Add lines if you like, though you don't have to - if you leave the pages blank with just your design, guests may get more creative with their signatures.
Use images of the couple on each page so that the guest book also serves as a scrapbook after the wedding.
Printing Your Pages
When you make your own guest book using the computer, you'll need to print out your design. You can print on standard printer paper - but consider using a fine linen paper or even handmade paper if your printer will allow for it. If you feel nervous printing from home, you can always save your design onto a flash drive and take your design to a copy center where they can print it on the paper of your choice.
Binding the Book Together
When putting the guest book together, you have a variety of options at your fingertips. You can affix your cover to cardboard (or print it on card stock), punch holes in it, and tie the pages together for an informal look. Alternatively, you can purchase a scrapbook, remove the pages, use those pages to print on, and then replace them in the scrapbook. You could always use a binder meant for scrapbooking to hold your pages in place when people sign. Finally, you can make your own scrapbook using cardboard and brads to fasten it together.
Whatever method you use to create your own guest book, don't be afraid to try new things!
References:
Shutterfly "Wedding Guest Book" https://www.shutterfly.com/wedding/make-photo-guest-book.jsp
"Wedding Guest Books 7 Trends" The Knot https://wedding.theknot.com/wedding-planning/wedding-reception-planning/articles/7-wedding-guest-books-ideas-trends.aspx[](https://www.shutterfly.com/wedding/make-photo-guest-book.jsp)
Image courtesy of sxc.hu/gallery/takatuka