Top 10 Books on Typography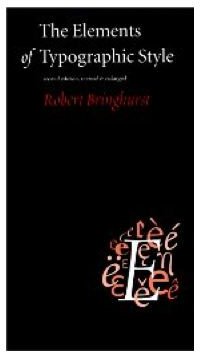 The Elements of Typographic Style
The Elements of Typographic Style is an essential guide for designers who work with typographic designs. Author Robert Bringhurst will teach you about designing with the correct typeface; choosing and combining type; designing pages; using section heads, subheads, footnotes and tables; and much more. This book will also teach you the history of the artistic and practical perspectives on a variety of European and American typefaces.
This book is the "Manual of Style" for typesetting, because you will learn everything from the basics of type styles. to the advanced techniques of processes such as kerning and page proportions. You will also get a side-by-side comparison of typefaces to illustrate specific points.
Thinking with Type: A Critical Guide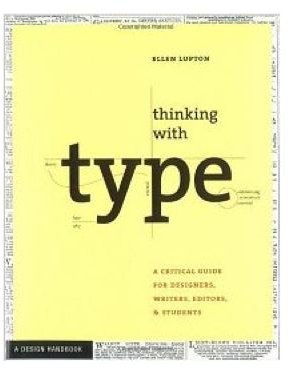 Thinking with Type: A Critical Guide is among the more popular books on typography, because it teaches you by showing you examples from influential practitioners. These examples are followed up by succinct essays. This book will teach you the rules and how to break them.
The examples and the commentary are great, but the book may be too elementary for experienced designers. Thinking with Type is great for people who have never been to design school or are self-taught.
Typographic Design: Form and Communication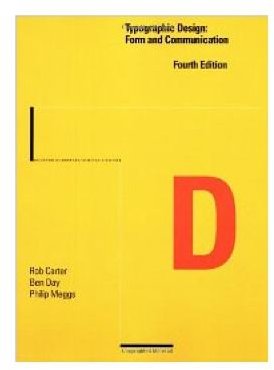 The fourth edition of Typographic Design: Form and Communication will provide readers with a comprehensive overview of every aspect of typography. The new edition contains two new chapters, an ancillary website that contains typography resources, case studies and examples and updated coverage of digital type technology. This book is more of a graphic presentation, using pictures to illustrate what fonts can do to communicate the design of a book, an ad or a website.
Complete Manual of Typography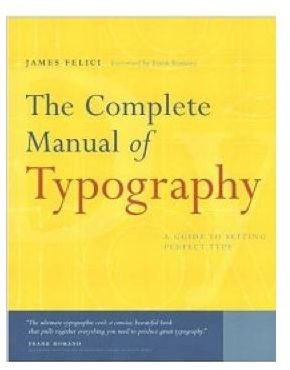 The Complete Manual of Typography is an essential reference for designers, print production professionals and corporate communications managers who want to find focused answers to specific questions. Educators and students can read it cover to cover to learn all about typography. This book is informative, and the examples are well laid out.
Designing with Type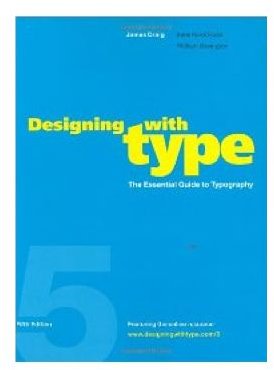 Designing with Type: The Essential Guide to Typography will teach you the five classic typefaces, how to design with text type, display and color, and how to use display and color. This book is great for beginners, because it will help them understand page layout applications when they start working on the computer. It also takes five classic typefaces and gives examples in a large range of point sizes and leadings.
Logo, Font and Lettering Bible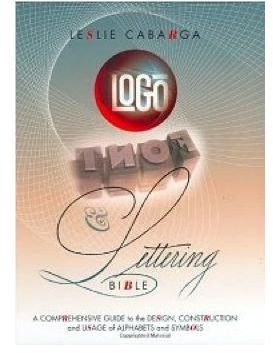 The Logo, Font and Lettering Bible is a hands-on guide to the process of making custom logos, fonts and icons. It teaches you how to hand-draw your logos, as well as how to use computer programs such as Adobe Illustrator or Fontographer. Examples are also included in this popular book on typography. This book is fun, as well as educational. If you are looking to create your own fonts, consider the Logo, Font and Lettering Bible.
Grid Systems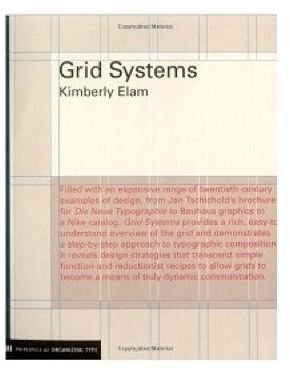 Grid Systems: Principles of Organizing Type will give you a step-by-step approach to typographic composition. You will learn about the grid, proportions, use of ornamental elements and negative space first. Then you will learn about a variety of compositions. The primer of grids will help you lay out your typography. However, you may not like the feeble explanations of the overlays.
Typography Workbook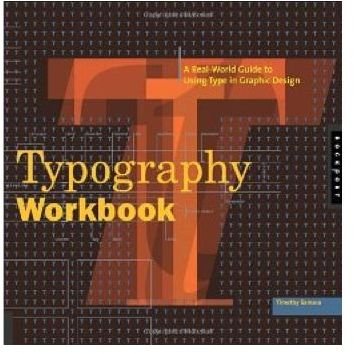 Typography Workbook: A Real-World Guide to Using Type in Graphic Design offers ideas and inspiration through hundreds of real-life projects. Looking through this book, I found that it was more of a reference book than an actual workbook. It will give you plenty of examples of typographic thoughts and work.
InDesign Type: Professional Typography with Adobe InDesign (2nd Edition)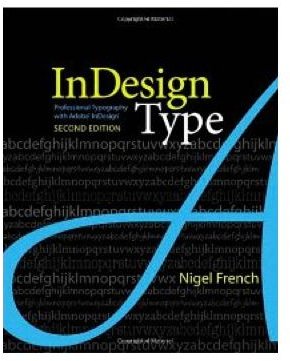 InDesign Type provides a comprehensive overview of the InDesign's typesetting capabilities. This book contains examples, tips and illustrations. In order to learn from this book, you must know the basics of how the InDesign program works. For instance, you need to know the difference between kerning and leading.
Exploring Typography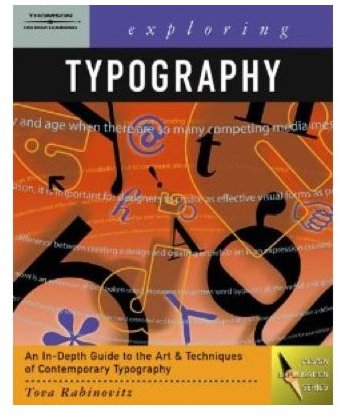 Exploring Typography is one of the best books on typography for teaching you about the physical components of letters, plus designing effective layouts, using grids and developing original type styles. This book is laid out in an easy to follow style that is very appealing, because it is broken down into bite-sized paragraphs. Although this makes the text easier to read, it still remains a comprehensive guide on the topic, with a user friendly style.
References
Amazon - www.amazon.com
Images courtesy of Amazon, but remain the ownership of respective author's and artists.