Top 10 Free Borders for Printable Stationery: Available from Multiple Online Resources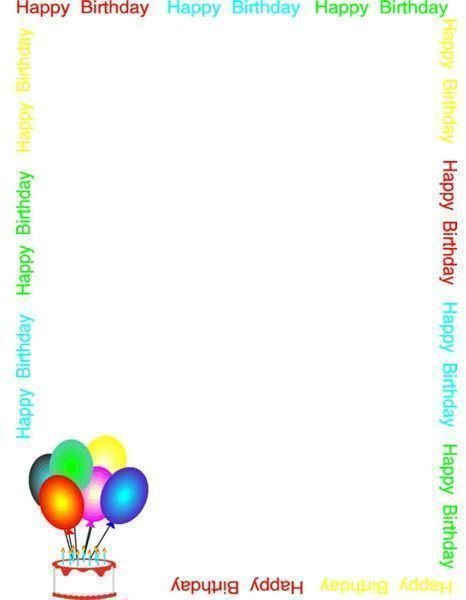 About Printable Borders
Many of the printable stationery borders looked at here, come in a regular picture format such as a GIF or JPEG that can be easily resized in most software packages - even Word. Some of them also offer a full-page download, so the border will print perfectly on a sheet of paper with no further work required from you.
Please see the end of the article, for a list of the all important download links, that will allow you to access all these wonderful borders.
Happy Birthday
Birthday borders for printable stationery don't come much brighter or more colorful than this Happy Birthday border. Suitable for many uses, from birthday invitation stationery, thank you letters for birthday presents, to posters advertising a company's birthday, or used at a birthday party to frame some old pics of the birthday boy or girl.
Happy Birthday - Free Printable Borders
Curtains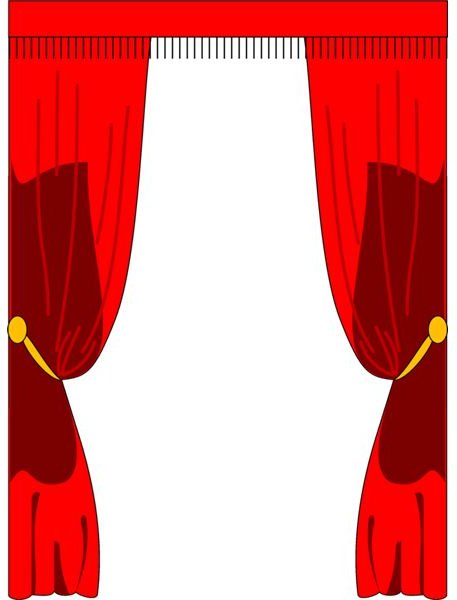 A superb stationery border to use for a company announcement, a new product unveiling, or for when advertising a school play, or local theater production. The curtains border design frames the page well, while leaving a good degree of white space to include all your pertinent information. The red color isn't too dark either, so you could easily type over some of this area, and the font would remain clear.
Curtains - Free Printable Borders
Pet Paws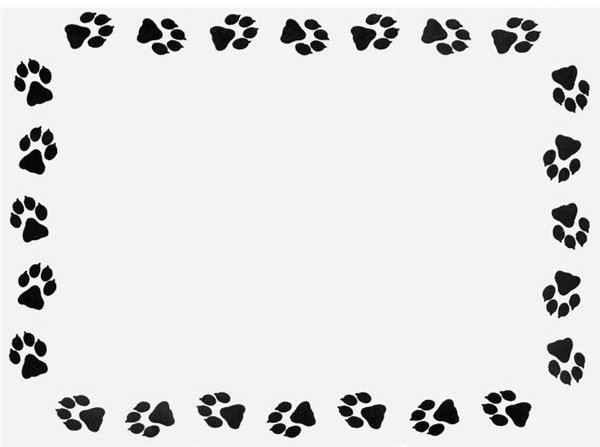 Perfect as stationery for a pet lover, or as a business stationery border for a vet's or dog grooming business. This border has been personally created by a talented blogger, who also offers different formats and types of paw print borders, among their other designs. It is supplied as a GIF file, so is easily converted to a smaller or larger size - especially useful if you want the perfect pets border for a digital scrapbooking page.
Pet Paws - Free Printable Border Designs
Fabric Border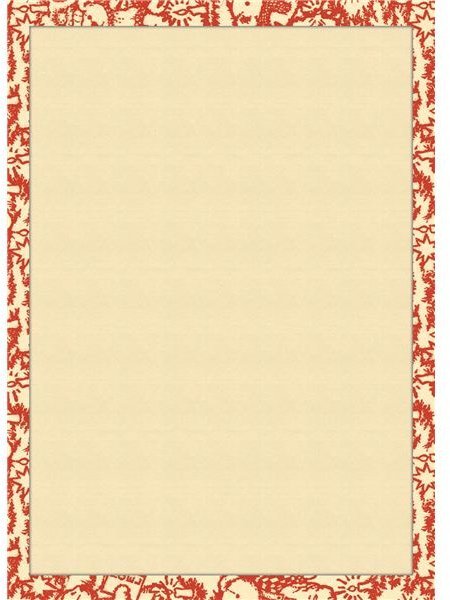 Although this is in the "business stationery" section, of the Print Free Cards website, it has such a tactile appearance to it, that you could easily use this for scrapbooking or card making too. The border is neat, with a slight shadow to give a sense of depth, and the background is pale, and has the appearance of textured card like Bazzill Basics, used frequently in scrapbooking. One of the best borders for printable stationery, owing to the unobtrusive pattern - it is detailed, but not so much that it would take focus away from any text on the page.
Fabric Border - Print Free Cards
Fun Kids Borders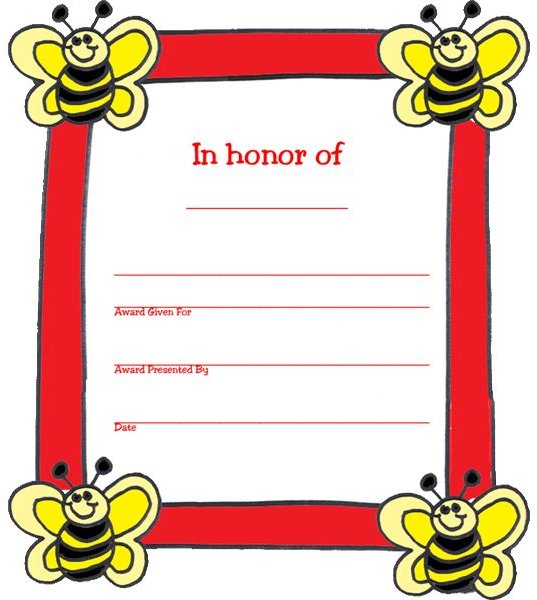 Each border is offered as Black & White, or Color, as well as giving you the options of Certificate, or Recipe format. So not only could kids use this as their very own blank writing paper, teachers or parents can use it in recognition of a child's achievements as a certificate, or use it as stationery if you like swapping recipes. I've shown the Bumblebee border design here, in a color certificate format, but there are many others in a similar format that depict smileys, hearts, fish, and flowers.
Fun Kids Borders - Youth Online
Criss Cross Border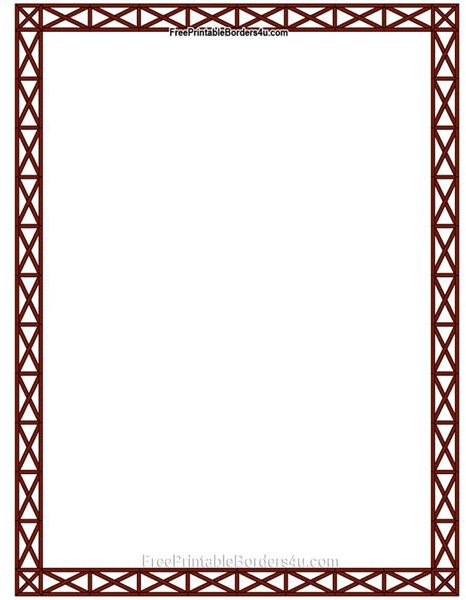 Sometimes the simplest borders are the best, especially if you need it for business stationery. This elegant criss cross design adds visual interest to the page, while remaining unobtrusive, and creating a professional look. One word of warning about using the designs from this website, is that although the free printable borders can be accessed for free, there is a small header with the website address at the top of the page, and a larger watermarked footer at the bottom of the page, even when you have successfully completed the download process, which may not be for everyone.
Criss Cross Border - Free Printable Borders 4U
Round Border
Of course, printable borders don't have to be used on a sheet of paper that neatly fits on a page, there are circular as well as square and rectangular borders you can use too. This round border in the style of barbed wire, could be used as a warning sign, as a frame when scrapbooking, or as an alternative border for business stationery of a tattoo artist. As with the example above, a header and footer remain when you've downloaded the file.
Round Barbed Wire Border - Free Printable Borders 4U
Property Of…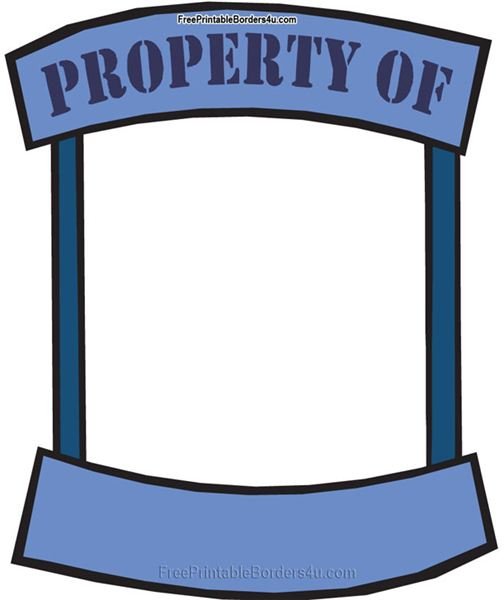 Whether for home or business use, it never huts to label some of your personal, or departmental possessions, to remind a borrower of where to return an item when they're done. Supplied as a full page border, the JPEG format image means that you could scale it down to use and print on adhesive labels, or use it at full size so your borrower is in no doubt where that item came from. As with the two free printable borders above, this one comes with the header and footer of the website on, but as this printable border isn't likely to stray too far, this isn't such an issue.
Property Of - Free Printable Borders 4U
Rose Petals Border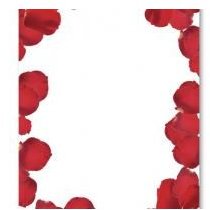 For some truly feminine writing stationery, this rose petals border would delight anyone who received a letter written upon it. Stunning used as thank you stationery, or why not twin it with some free wedding dingbats, to create your own eye catching wedding invitations. You can download this border and use it as it is for free, or you can become a member of the site for a year and get unlimited access to be able to customize the design, with access to other borders too.
Rose Petals - Free Printable.com
Shamrock / St Patrick's Day Border
The perfect free printable border for a St Patrick's Day party invitation, or as personal writing stationery if you're of Irish heritage and proud of it. This border could also be used as a poster for advertising a St Patrick's Day event like a parade, or stick up around the party with encouraging words and Irish sayings on them. Use in conjunction with some free St. Patrick's Day clipart, and you won't go far wrong.
Shamrock Stationary - Free Printable.com