Collection of Messages to Write in a Sympathy Card When Designing Your Own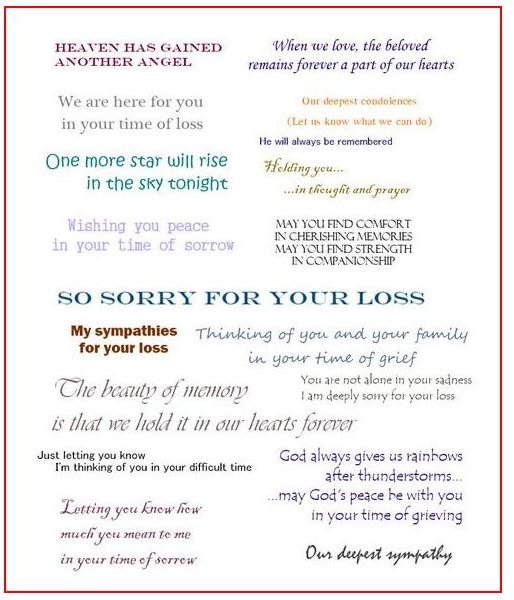 Demonstrating Empathetic Grace
If you need appropriate messages to write in a sympathy card you're designing, we're going to provide you with a suitable collection here to suit the particular unfortunate circumstances and your relationship to the party you want to express sympathy towards.
There's absolutely nothing wrong with borrowing some phrases and sentiments that have stood the test of time in assuaging the inevitable grief that is intrinsically intertwined with death. The point is to demonstrate with words that you are ready and able to show your support, convey that they are not alone in their grief, and express your admiration for the deceased including how much they meant to you.
If you have ever been a pet owner, you probably know that losing a pet can be as devastating as losing any other member of your family. Therefore, we'll include a section below to cover that sad scenario as well. While we're at it, we will also provide you the means to make the sympathy cards yourself since that is part and parcel with this article too. If it's just a minor sickness or accident you're contending with, perhaps this simple get well card template will suffice. Not all sympathy cards pertain to death so we'll cover several other instances when a sympathy card is in order.
Image courtesy of author Ronda Roberts Levine found in the Bright Hub Media Gallery
Some Do's and Don'ts in Designing DIY Sympathy Cards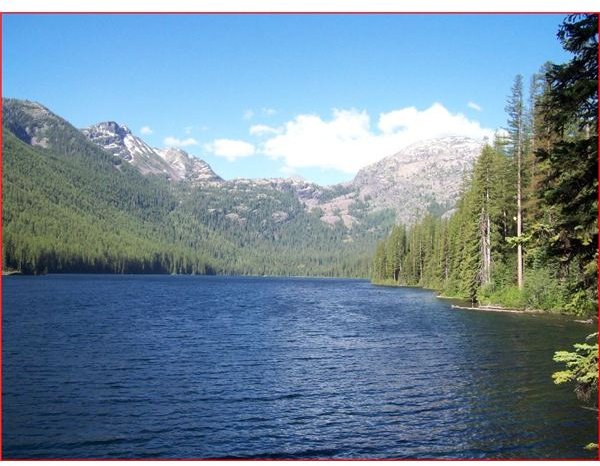 Death is a difficult time and grief can come out in different ways, seven ways from Sunday. That's why there's no shame in seeking a little outside assistance. It's hard to know what to say and there's always a legitimate concern that your words might somehow exacerbate the pain and sadness someone is experiencing.
You're not alone; many people feel this way since it's an awkward and delicate time, and what's more, many might not even have any experience with death hitting close to home. So let's start off with some general advice from Sympathy Card Etiquette: Do's and Don'ts in Writing Messages. Among the tips there: don't be too specific in describing the circumstances of the death which might just dredge up feelings and, by all means, don't think about dictating how or when the person should get over it. Brevity is recommended so as not to inundate them with a lot to read during an anguishing time.
On the "Do" side of things, upload positive images and tranquil scenes in nature onto the card you're designing to convey a message that things will get better. Also, include some inspirational and comforting quotes. We'll list a few examples below for you. Humor can be used if you're intimate enough with the person to know they won't be put off by it. If you know the person you will be giving the card practices a particular faith, include religious quotes relevant to helping cope with death. For example, in the Christian faith, there are many Psalms from the Bible that are appropriate, including Psalm 23: "Yea, though I walk through the valley of the shadow of death, I will fear no evil: for thou art with me; thy rod and thy staff they comfort me."
Image courtesy of the author.
Heartfelt Messages to Write in a Sympathy Card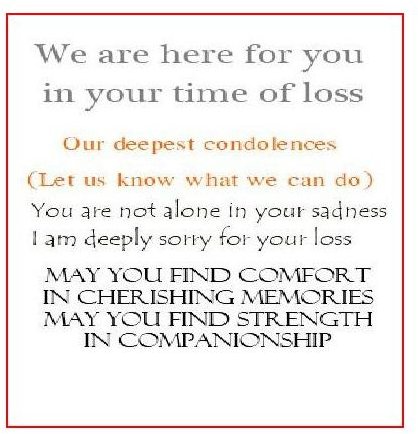 Now let's get to the messages themselves which you will insert into your cards using the appropriate fonts to match your design and theme. We already have a nice selection from our article database gathered in this Collection of Heartfelt Verses for Sympathy Cards. The author of that article provides a wide array of quotes and verses to suit many different preferences.
In many cases, you can download the quotes themselves, fashioned in appealing fonts, right from our handy Bright Hub Media gallery linked there. There, you'll find extensive lists covering the general categories of simple empathetic sentiments; verses with religious undertones, expressions offering your assistance to help unconditionally with the grieving process in many different ways; and longer appropriate quotes from the Bible and prominent poignant authors like Henry David Thoreau. You're likely to find something that will suit your preferences and the personality of the person(s) that the sympathy card is intended for.
Image courtesy of Collection of Heartfelt Verses for Sympathy Cards
DIY Sympathy Cards for the Lost of a Cherished Pet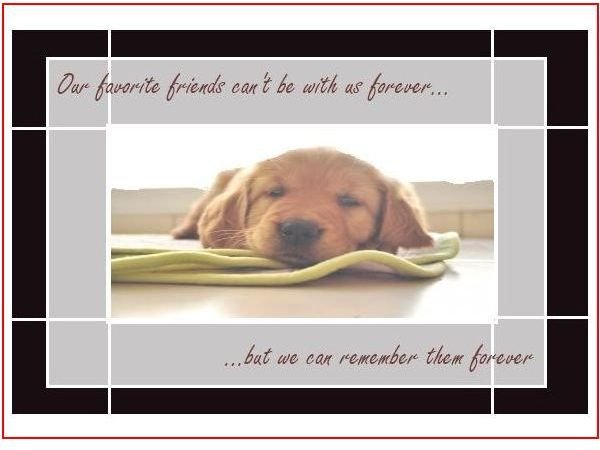 We also have a vast store of resources for putting together empathetic cards pertaining to lost pets, including the text containing the messages to write in a sympathy card. In 7 Free Sympathy Cards for Dog Owners, you're provided with a great selection of cards you merely have to download and customize to suit the circumstances.
The author also provides specific instructions for personalizing them. Even if you would rather make your own with a different method, the various messages you'll find there, along with the images, provide great examples to use to fashion your own.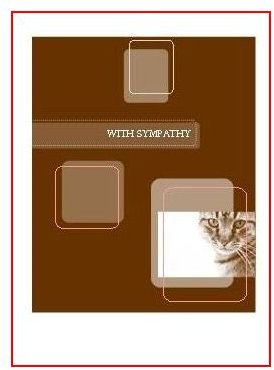 If you happen to be designing this card utilizing Microsoft Publisher, we've got a great collection of DIY cards using that popular program to cover the loss of pets in general. There are also plenty of appropriate verses and sayings you can use including "Although they leave our arms, they will never leave our hearts." If you've ever owned and lost a pet, you know how much it means to receive a card that shows someone cares and recognizing the acute poignancy that death causes. Check out this selection in 5 Free Printable Sympathy Cards.
Along with all of the resources above, we also found an extensive collection which you can find at the sites we list in the Reference section below. We are sorry for your loss and hope that in some small way, this article has helped you in your endeavors to find appropriate messages to write in a sympathy card. Your efforts will mean a lot to someone.
References
The King James Bible: Psalm 23
Sympathyverses.com