Top 10 Sites Offering Leprechaun Clipart: Perfect for St. Patrick's Day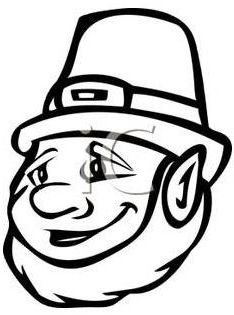 Pictures Of…
A collection of image resources, Pictures Of…, directs you to all sorts of clipart on the Internet, including a full page of leprechauns. There are full colored leprechauns as well as plain black and white images that are perfect to use as St. Patrick's Day digi stamps. While some clips are free, you must pay to use others. Find out the cost, if any, by clicking on an image at the Pictures Of website (link provided above).
Christmas Graphics Plus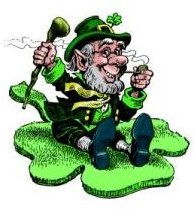 Don't let the name of this website fool you. Christmas Graphics Plus offers free images for lots of holidays, including St. Paddy's Day. To download one of these cheery leprechauns, right-click the image and save it to your computer.
Webweaver's Free Clipart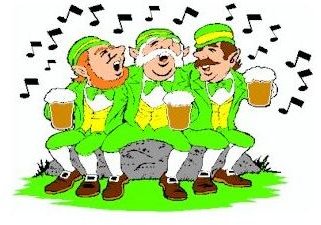 Another free resource of leprechaun clipart, Webweaver's Free Clipart features two pages of choices. There are animated graphics of leprechauns dancing jigs and taking bows as well as standard clipart of leprechauns drinking beer, singing and even playing an accordion.
Bry-Back Manor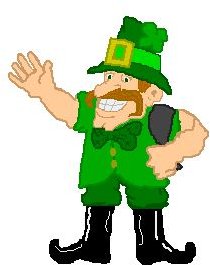 Bry-Back Manor is a website with information and fun activities for young children or kids with special needs. One such activity page is a page of free leprechaun clipart graphics. Use them for scrapbook backgrounds, party invitations or any other publication.
Microsoft Online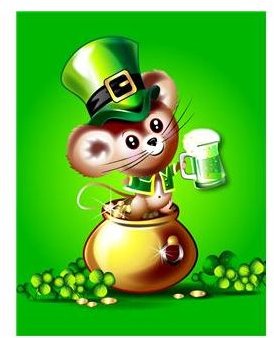 If you are using Microsoft Publisher or Word to create a St. Patrick's Day publication, you can find clipart from within the application. Even if you are working with another program, though, you can download clipart from the Microsoft collection. Search through the cute and funny leprechaun images, click on the one you want to use and click the Download button.
Clipart Guide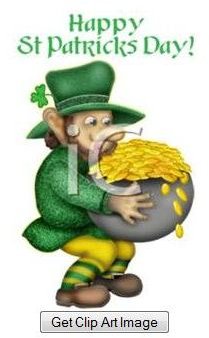 Clipart Guide displays images from a multitude of websites, which means that you will find dozens of leprechauns and other Irish images. To download the clipart available on this site, you must subscribe to the site for a fee or pay a one-time charge for a single image, which is about $8.
Karen's Whimsy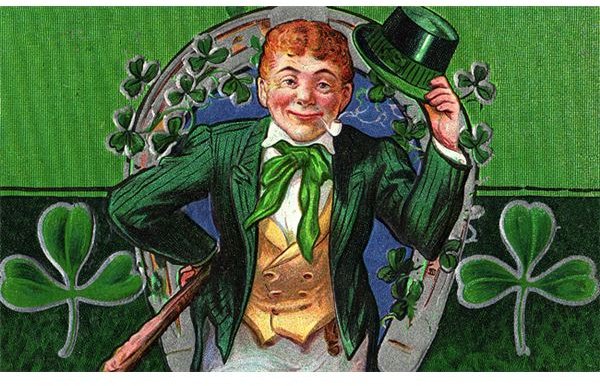 With a name like Karen's Whimsy, you just know that you will find some charming leprechauns to download on this site. The images available on this site come from Karen's collection of antique postcards and are free to use. Save the images to your computer to use for greeting cards, invitations or other St. Patrick's Day publications.
Share Holidays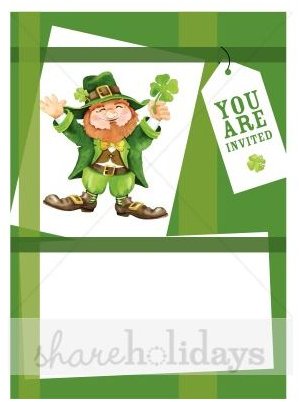 With clipart tailored to all kinds of holidays, Share Holidays indeed offers some leprechaun graphics. This is another fee-based subscription website, with membership available for under $20 a year. With the free trial that is available, you can download two images at no charge.
Must Have Menus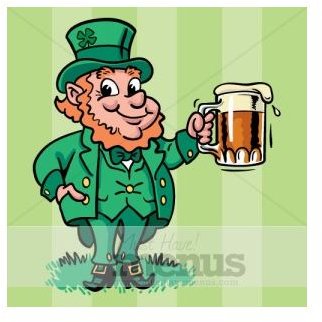 Although this website is geared toward restaurant marketing, Must Have Menus provides a dozen leprechaun clipart images for you to download. A paid subscription at $99 a year is required for this site, although they do offer a free trial period. You can download these images in several formats including MS Word, PNG or JPG.
Eire First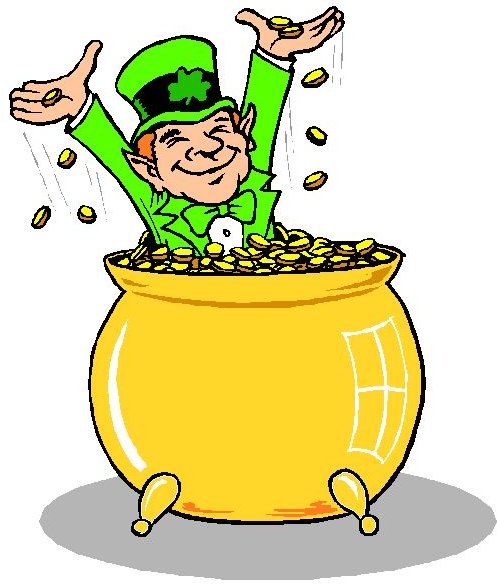 The website's name is Eire First, and their clipart archive is nothing but Irish graphics. You will find green beer, shamrocks and of course, leprechauns. The clipart on this page is all free to use.
References
Screenshots from respective websites were included by the author of the article.
This post is part of the series: Celebrate St. Patrick's Day With Wallpaper, Fonts, Clipart & More
Creating invitations, scrapbook pages, greeting cards and other publishing projects in the spirit of St. Paddy's Day? Save time searching across the web and use this series of articles to find hand-selected clipart, digi stamps, wallpaper, and fonts to create the perfect project with ease.