Top 10 Free Textures of Water for Backgrounds, Scrapbooking, and Other Desktop Publishing Projects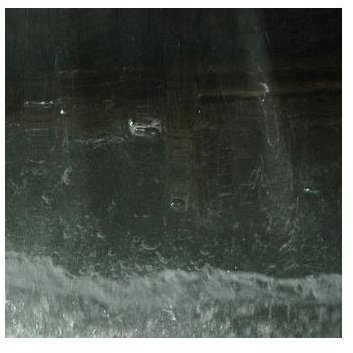 1. Water Texture 01
Texture King offers unique textures of water, one high resolution shot happens to be water being poured in a dark area, such as a cave. In this shot, either a light or a camera flash has been used, allowing you to get great detail caused by the light bouncing back. Within this texture, you get to see bubbles, ripples, and waves all reflected within the shot, making for some interesting visual effect.
2. Water Texture 02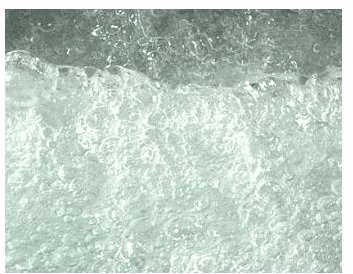 Very similar to the first shot, Texture King offers a second water texture that showcases a bubbling, rippling water scene photographed at night, or in an area that does not get much sunlight, such as a cave. There is some very nice depth of field in this one, allowing you to choose from several different textures within the picture, as well as some very close up shots of the bubbling, fizzing water.
3. Blue Calm Water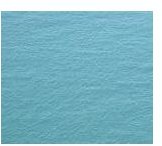 CG Textures' Blue Calm Water is a fantastic wide screen water texture is a great example of what a texture of water should be. Very high resolution, this could easily be converted to seamless tile for use with any graphics design program for logo work, digital scrapbooking paper, or any other fun projects you can think of!
Please Note: CGtextures.com requires you to sign up with a free account before you can download 15MB of free textures a day from their website.
4. Pond Close-Up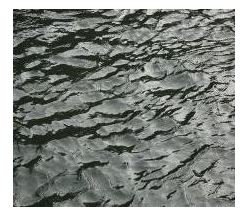 Pond Close-Up by CG textures is a fantasic high-contrast image of water on a river or lake, showcasing the patterns of ripples made by the wind. This would easily make a fantastic texture overlay for any of your desktop publishing projects.
5. Shallow Ocean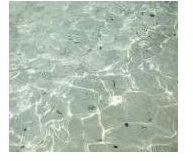 CG Textures has a beautiful Shallow Ocean shot, where you can easily see the light cut through the water and reflect back up, creating white highlights on the bright sand below. This would be fantastic for any beach vacation themed scrapbooking layouts or custom cards for your favorite beach-goer.
6. Large Waterfall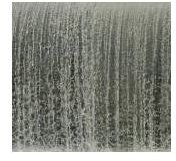 Large Waterfall by CG Textures offers a fantastic, wide waterfall where you can see individual streams of water trickling down before they all come together in a misty pool at the bottom. This would look fantastic with an Earth-themed website or logo design, or anything very nature based.
7. Ocean Waves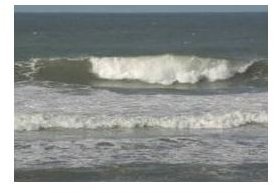 Is there anything better than a day at the ocean? Ocean Waves by CG textures features cresting waves rolling onto the beach, creating the perfect humid day at the beach feeling.
8. Golden Sparkling Water Drops by GinAngieLa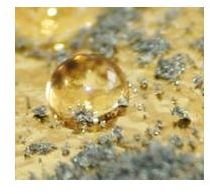 A beautiful extreme macro shot of water droplets, Golden Sparkling Water Drops by GinAngieLa on deviantART is one of the best macro shots of water I have seen for a long time, and feels very reminicent of a glass of bubbly champagne. This has got to be one of my all time favorite water textures out there.
9. Water Texture by x-kattywatty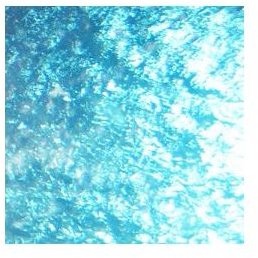 While it isn't the most clear image, the visual interest in Water Texture by x-kattywatty is easily worth a look simply because of the lighting and the patterns that the water makes. This would be a fantastic background for a project or a texture overlay upon another project.
10. Underwater Dark Texture by Della-Stock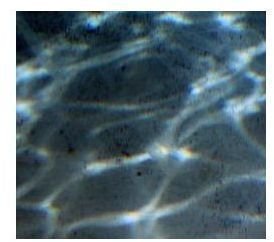 Della-Stock provides a fantastic texture which she titles Underwater Dark Texture, which features a very striking image of the ocean floor with beautiful bright reflections from a light source above. This is extremely high quality image with the ability to be used in several differnet applications.
If Used, Please Credit: Della-Stock.deviantart.com