Free St. Patrick's Day Clipart for Cards, Flyers, Scrapbooks, and More!

May the Irish hills caress you, May her lakes and rivers bless you. May the luck of the Irish enfold you. May the blessings of Saint Patrick behold you. - Traditional Irish Saint Patrick Day Blessing
Often it has been said that everyone's Irish on March 17th, and the holiday itself promotes eating, drinking, and being merry, though it wasn't always originally celebrated like that.
If you're looking for a way to bring a bit of Saint Patrick's Day into your workplace or desktop publishing projects - such as digital scrapbooking or creating your own cards - this article contains some fantastic resources for St. Patrick's Day clipart.
Microsoft Office Clipart
Not surprisingly, one of the first places you should hit up is the Microsoft Office website, where they have tons of royalty free Saint Patrick's Day clipart. I was honestly surprised at the amount that they have provided, including traditional leprechauns, rainbows, pots of gold, and three and four leaf clovers. They even have the traditional Saint Patrick's Day green beer.
Clipart.com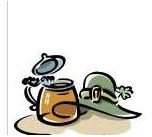 While this isn't a free website, for a monthly plan you can download a ton of clipart from Clipart.com. This is a great feature for small companies who require a regular stream of illustrations for their websites, memos, and company news letters. They have your traditional beer, your leprechauns, pots of gold, and more.
Andy Nortnik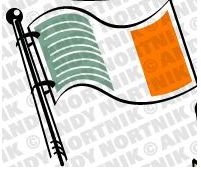 While these are another set that aren't entirely free, Andy Nortnik has provided twenty fantastic pieces of hand drawn clipart for you to download for under five dollars.
This great set includes pots of gold, leprachaun hats, the Irish flag, rainbows, horseshoes, beer and much more. If you like his stuff, you may want to check out the other holidays he has done, such as Halloween and Christmas.
Classroom Clipart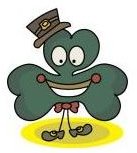 There are several different kinds of St Patrick's Day clipart on ClasroomClipart.com, which are geared toward younger children and classroom use.
These would look great in the corners of worksheets or activity papers, printable calendars, lunch menus, and much more. Not to mention, you could let the children pick out their own clipart to decorate school projects. Most of the clipart on this website leans toward a more cartoony feel, and includes cartoon clovers, St. Patrick himself, and several cute and traditional leprechauns.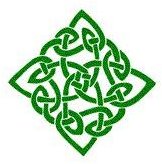 Clipart and crafts boasts a great collection of Saint Patrick's Day and Irish clipart for all of your projects. Some designs include shamrocks, leprechauns, traditional irish harps, pots of gold, Celtic knots, Irish flags, and even some vintage Saint Patrick's Day illustrations that are fantastic looking.
Oh, and don't forget Free Saint Patrick's Day Fonts: Great for sprucing up any cards, worksheets, or websites you might have!
This post is part of the series: Celebrate St. Patrick's Day With Wallpaper, Fonts, Clipart & More
Creating invitations, scrapbook pages, greeting cards and other publishing projects in the spirit of St. Paddy's Day? Save time searching across the web and use this series of articles to find hand-selected clipart, digi stamps, wallpaper, and fonts to create the perfect project with ease.