Learn About Photographing Palouse Washington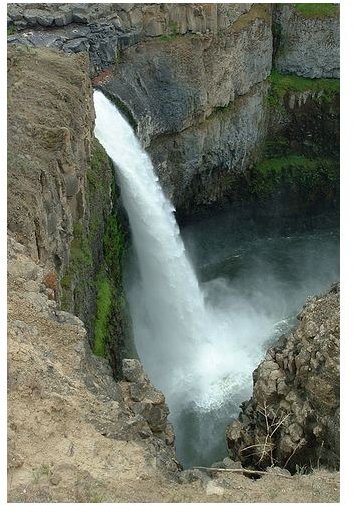 When to Go
Palouse, Washington is located in Southeastern Washington State, and it is surrounded by Lewiston, Spokane and Clarkston. Unlike these larger areas, this quaint little town features scenic wheat fields, rolling hills and the Palouse River. One of the most famous sites in this area is the Kamiak Butte, which is a natural area that features 30 different animals, over 130 bird species and over 170 plant species. While nearly everything in this area is beautiful, you need to know a few things before you plan on photographing Palouse, Washington.
During the spring, Palouse is awash in blooming wildflowers, which oftentimes mix with late spring snows. So, the spring is one of the best times to head to this area. Shoot for sunrise and sunset, especially if you are planning on photographing Kamiak Butte. The butte is a mixture of green grasses highlighting the mix red stone. Sunrise highlights the stone as the sun rises, and sunset adds pinks, blues and orange to the mix.
If you are planning on shooting during these times, increase the ISO as opposed to using the flash. Shoot for at least 1/800, but you may want to go as high as 1/1600. Adjust your white balance so that your colors look more natural. For shooting at sunrise or sunset, use the cloudy (warm) or shade (blue) settings. Experiment with both. Shoot a few pictures in one setting and then try the other. See which one looks better.
Keep your eye out for rain storms, as well. They are common during the spring and summer. The clouds will create areas of light and shadow on the green fields and hills. Find a high location, and shoot across the expanses. Or, point the camera slightly downward to show more depth.
What to Bring
Also, experiment with filters. Since the colors of this area are so vibrant to begin with, you may want to simply stick with a standard polarizing filter, especially if you do plan on shooting during the middle of the day in the wheat fields. The wheat fields get very bright
since the grain is so light colored during the harvest season. A filter will reduce the amount of glare.
While there are chances for wildlife photography in Palouse, the area provides a greater opportunity for landscape photography. But, bring both a wide angle and telephoto lens just in case. You'll use the wide angle more for your landscape shots however.
How to Take Your Shots
When setting up your shot, always shoot with the horizon for landscape shots. If you are above the horizon, the shot will look distorted. Use your line of sight as a guide. For example, if you are shooting a wheat field, line up the shot with that you see normally. Only manipulate with the perspective if that's your plan. For example, point your camera downward if you want to exaggerate a lane through the crop fields.
Frame up your shots. As mentioned earlier, wildflowers are found throughout the area during the spring. Use a flower or multiple flowers as the foreground image and a farmhouse as the background. Having something in the foreground focuses your audience's attention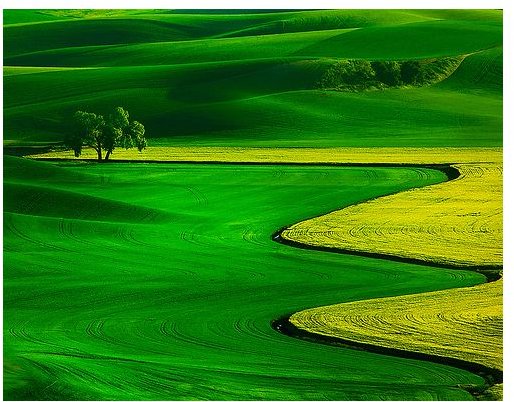 and adds more interest to your photograph.
Finally, take lots of shots. Try different angles and settings until you find one that works. Then, keep taking pictures. It often takes 30 shots for just 1 good photograph.