How to Use Adobe Lightroom Zoom Levels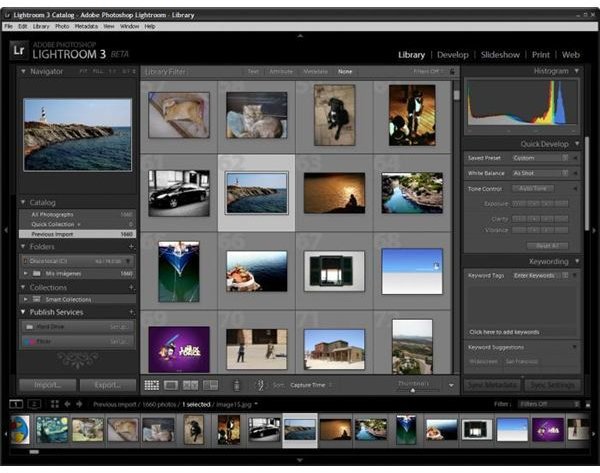 Using Dual Zoom Levels
Adobe Lightroom zoom levels allow users to set the magnification for an image in the Library or Develop modules. This allows users to zoom into photos for comparison or simply to zoom into a section of the photo.
If you go into the Loupe view in the Navigator panel, you can zoom into a photo or other image. And, Lightroom will remember the last zoom level that you used, allowing you to use both the current zoom level and the one that you used previously. This can be done with the pointer. To set these two zoom levels for your pointer, follow the below instructions:
Go into the Navigator panel.
Pick either the FILL or FIT option for the initial zoom level.
Now, pick either the 1:1 level (which will show you the actual pixel size), or select one of the other options from the menu.
You will now be able to use these two zoom levels for your images.
Using Four Zoom Levels
You can also toggle between four zoom levels. This can be done in the View menu. To do this, follow these procedures:
Press either Control plus (+) or negative (-) for Windows Operating Systems, or use the Command key for Mac Operating Systems.
Select a Zoom command option from the View menu.
You should now see four different zoom settings in the Navigator panel.
Printing Zoomed Images
If you plan on printing images, you should try to keep the zoom level at 50 percent , which is the 1:2 ratio. This will keep most of the size of the image without making it too big. The FILL option works quite well with web images.
Seeing More of the Image
If you have the image zoomed in, you probably cannot see the entire image. To remedy this, use either the Hand tool on the photo itself. Just drag it to the area that you want to see. You can also do this in the Navigator panel by using the pointer.
Why Use the Zoom Levels
Now, that you know how to zoom into an image, you may want to know why you would want to do this. Well, the ability to zoom is actually quite useful when comparing images in Adobe Lightroom's Compare View. The Compare View allows you to compare photos in your timeline by lining them up next to each other. You can zoom into the same area on both photos and closely compare the angles, foreground or background objects or even the quality of the photo.
This is very useful for professionals trying to narrow down their shots by finding the best ones from the same photography session. Zooming into photos can also help you figure out where you would like to crop a photo or where some editing needs to be done.