How to Make a Photo Album: Resources for Online, Digital and Physical Photo Albums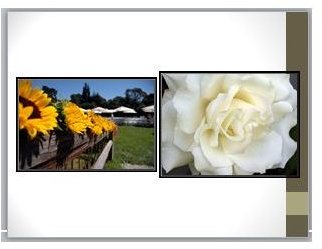 Overview
You have several options when it comes to making your own photo albums. You can make an old-fashioned photo album by hand to set out on your coffee table or pass around to family and friends. You can create photo albums by category on your computer, which is a great way to organize photos on your hard drive. You can make an online photo album to make your favorite images accessible to your friends. In fact, you are not limited to any one type of photo album. You can make any combination of these.
Creating Photo Albums on Your Computer
If you want to organize your personal collection of digital photos, there are many ways to make a photo album on your computer. There are many digitial scrapbooking applications, which enable you to edit, organize, embellish and present your favorite images in a highly creative yet electronic way. Not only is this a green way to create a beautiful photo album, but you will save on scrapbooking supplies as well.
You can use programs you may already have on your computer as well. For instance, Microsoft PowerPoint has a photo album feature. Simply go to the Insert tab or menu and select the Photo Album option. Inserting photos from a file or removable device is easy, and you can customize your photo album by adding text, applying a theme, changing the frame shape and more.
Microsoft Windows offers a free application called Windows Photo Gallery that you can use to tag your photos and create a slide show-style photo album. Aside from using it to create photo albums on your computer, you can edit your photos with Windows Photo Gallery as well.
Creating Photo Albums Online
If you want to know how to make a photo album online, your options are nearly limitless. There are dozens if not hundreds of free online photo album websites from which to choose.
Making a photo album online offers many benefits. If you have friends and family who live miles away from you, creating online photo albums is a lovely and creative way to keep them up to date with the goings-on of your life. You can use online photo albums as an eye-catching way to promote your photography business, as well. In addition, storing digital photos in an online photo album gives you another level of protection should your hard drive crash, for example, or physical copies of your photographs become damaged.
When selecting an online photo album website, check out several and choose the option that best suits your needs and your level of technology experience. You may prefer something basic and simple, or you might opt for a site with lots of bells and whistles with which you can play around.
Creating Photo Albums by Hand
There is something charming about a handmade photo album, and something satisfying about creating one. With digital photos, you can edit and crop your favorite images before adding them to your photo album. Even older pictures can get a new lease on life when you scan them to your computer and touch them up as needed.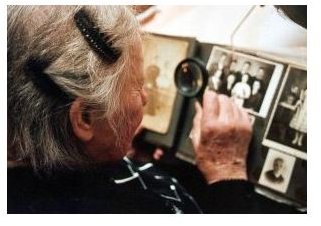 Be sure to select a photo album with acid-free or lignin-free pages, so that you can preserve your memories for years to come. Choose the photos you want to include in the album by a particular theme. For instance, you could create a photo album for a special occasion, one displaying your child at various ages or one devoted to an annual holiday gathering. Embellish your photo album with scrapbooking paper, charms and other supplies.
Even if you don't have the creativity or time to sit down and punch paper shapes for a handmade photo album, you can make a photo book using digital imaging software such as Adobe Photoshop Elements or other photo editing software programs that are free. These applications enable you to apply special layouts, themes and other trimmings. Then, simply print the pages using your printer, bind them together and enjoy your photo album for years to come.
Image Credits
PowerPoint screenshot: Tricia Goss
"Memories": sxc.hu/Wojciech Wolak