Digital Photography Basics Every Beginner Photographer Should Know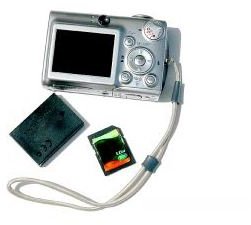 Digital Photography Basics
If you are just getting started in or interested in taking up digital photography, you simply cannot learn everything there is to know overnight. It takes time, research and practice, practice, practice. A good place to start, however, is with the fundamental, need-to-know information. Learn some digital photography basics that will get you on the road to becoming an expert photographer.
Digital Camera and Equipment Basics
Clearly one of the most essential digital photography basics is selecting a camera to use. Yet with the vast array of digital cameras from which to choose, the prospect may seem overwhelming. You can start by asking yourself what your digital photography needs and wants are. For example, if you plan to printing large portrait photos, you will want to invest in a digital camera with at least five megapixels, while you will only need two or three megapixels if you plan on mostly small pictures for slide shows or Internet use.
Compare features and settings of different digital cameras and consider whether you are likely to benefit from them or if they will go unused. When you have narrowed down you choices, be sure to read some digital camera buying guides and product reviews. These will give you even better insight and may touch on factors you were unaware of or had not considered. You'll also want to decide on whether you want a DSLR camera or a basic point-and-shoot digital camera.
You will likely need other equipment and accessories, as well.
Digital Photography Basic Techniques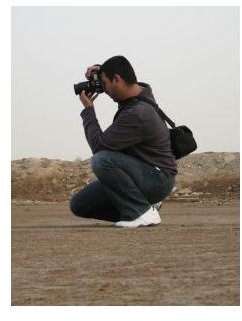 Before you take on advanced methods, it is important to learn digital photography basics for camera settings and photography techniques. It might sound silly, but the first step is learning how to hold your camera, as doing so incorrectly can result in blurry or unfocused pictures. Support the weight of the camera with your left hand and grip the right side of the camera with your right hand. Leaning against a stable object such as a wall can help steady you, and inhaling deeply then holding your breath can help you avoid shaking or moving when you take the picture. Another way to avoid unsteadiness and blurry photos is to use a tripod or other stabilizing device.
When you first acquire a digital camera, you may be perplexed and even intimidated by all of its modes and settings. One of the best way to gain understanding on digital photography basics is to take the time to look over your camera's user guide to learn what each icon or setting is and the purpose of those modes. You may require more clarification for some modes and settings than for others. For instance, Auto Focus is rather self-explanatory, although it is important that you learn to use this feature to focus on the correct subject. If your camera has metering modes, learn to use them to calculate the proper lighting and exposure. ISO settings refer to your camera's sensitivity to light. Read Which Setting Should I Use? for some helpful digital photography basics that will help you become more comfortable and confident operating your camera's features.
Editing, Organizing and Sharing Basics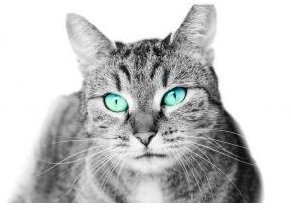 Once you have taken some pictures, you can begin to learn digital photography basics for working with your photos. The first thing you will need to learn is how to transfer images from your camera to your computer. Most digital cameras come with software that you will install on your computer and a USB cord that you can use to transfer the images. Again, take the time to read your user's manual and follow the steps provided by the manufacturer. Doing so will save you time and frustration later.
When you have successfully loaded the pictures onto your computer, you can burn them to CDs or DVDs to share or store them, email them to family and friends or upload them to a photo-sharing website.
Before you begin to share them, though, you might want to learn some digital photography basics for editing your photos. You can purchase or use free photo editing software to correct common problems such as red eye, brightness and contrast. Many photo editing programs have some special features as well. For instance, you may be able to remove the background of a photo or apply artistic effects.
While you are learning digital photography basics, you are likely to take dozens - even hundreds - of pictures. If you take the time to organize your photos on your computer from the start, it will be so much easier to keep track of, edit, share and print them. Create subfolders within your primary photo folder, categorizing them in a way that makes the most sense to you. You may want to organize them by date, by event or by subject, for example.
As you are getting a handle on digital photography basics, don't forget to relax and have fun. Photography, like any form of art, is about expression, imagination and individuality. Photograph what appeals to you and enjoy learning as you go.
Photo Credits
Compact Camera: sxc.hu/Billy W
Photographer Holding Camera: sxc.hu/Abdulaziz Almansour