Family Photography - Tips for Taking The Best Family Photos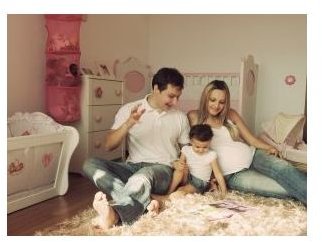 An Overview of Family Photography
Family photography may be the most personal and cherished type of photography there is. Photos of family members gathered at a wedding, holiday or other special time, as well as candid shots of families simply spending time together, are the pictures that are handed down from generation to generation. Whether your goal is to become a professional photographer who specializes in special, interesting family photography or you just want to learn how to take the best possible photos of your own family, these family photography tips, techniques and tutorials will provide the help and guidance you seek.
Choosing the Right Setting for Family Photography
Settings for family photography can be limited to the controlled surroundings of a home based photography studio, in which you have consistent lighting and climate no matter the time of day, the season or what the weather outside is like. You can create backdrops and select one that complements the family's apparel and skin tones to provide an added level of professional quality to the photos, as well.
Family photography settings can just as easily be as varied and unique as the subjects whom you are photographing. Holiday events are an ideal setting for family photography, as they are often occasions when extended family members who may not live close enough to gather regularly come together and enjoy the season and the company. These get-togethers provide a wonderful opportunity to capture some fantastic group shots of family and close friends.
Other exemplar settings for family photography include weddings, reunions and family vacations. Don't discount the charm, originality and appeal of candid photos taken while the family enjoys a favorite pastime or merely spends time hanging out together. Don't forget to include Fido and Fluffy, either. Family photos including pets who will one day be dearly missed are particularly special to folks who count those furry friends as family members.
The Best Lighting for Family Photos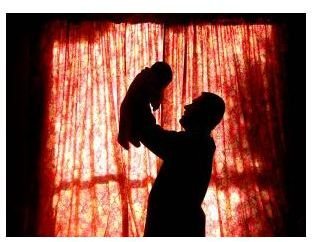 The type of lighting you should use for family photography significantly depends on the setting you choose. Backlighting refers to lighting that is behind the subject. You might not typically consider this type of lighting appropriate for family photography, since it tends to result in silhouettes or partially shaded subjects. However, backlighting along with other types of directional lighting can bring about a dramatic, artistic effect that may be perfect in certain settings and situations.
Other lighting techniques that are beneficial for family photography include ratio lighting, which is a method used in studio photography that incorporates a primary light used with fill lights of lower brightness and intensity, and the use of a camera flash, which can be beneficial outdoors as well as in as a fill light or even as a primary light when needed.
Family Photography Poses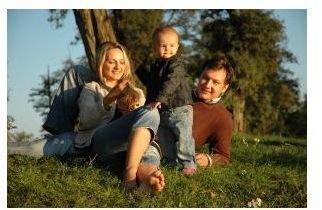 Once you have found the perfect setting and decided upon the best lighting for your family photography shoot, you should consider how and whether you want your subjects to pose. First, determine the mood or sentiment you want the pictures to emit. If you want a formal photo to hang on your office wall or over your fireplace mantel, you may want to choose a simple, traditional pose. Seating the parents angled towards one another and posing the children standing behind them with their hands draped over the backs of the chairs or their parents shoulders is an example of this. For a more fun, unusual photo, each family member might pose as if they are performing an action relative to the setting, such as burying Dad in the sand at the beach or unwrapping gifts for a Christmas family portrait.
Avoid lining everyone up side-by-side. Add interest by situating each family member in a different pose and at different heights and distances from the camera. The more levels and dimension the more appealing your family photography will be. There is no rule that says that the entire family must pose either standing or seated. You may have some family members sitting in chairs while others stand and others still are seated on the floor in front of or alongside of them. Photos of children lying on their backs and tummies or perched on tree limbs are delightful, and a family photo displaying the group reclining at a picnic or in various positions around a birthday cake will be treasured for years to come.
Shooting from different angles and heights will create a unique perspective, as well. For a family photo comprised of children, crouch or even lie down on your belly to shoot the pictures at their level. Likewise, standing on a stool and photographing a family with a downward angle could produce an interesting effect.
The key to spectacular family photography, as with any type of photography, is to be creative and try different approaches. Some poses, angles, settings and lighting will be just the ticket in certain situations yet all wrong for others. Often, you will not know until you try, and the more you try the more you learn and grow.
Photo Credits
Play Time: sxc.hu/Simona Balint
Holding Baby: sxc.hu/Mario Alberto Magallanes Trejo
Reclining Family: sxc.hu/Simona Balint