A Beginners Photography Guide - Tips and Tricks to Help You Get Started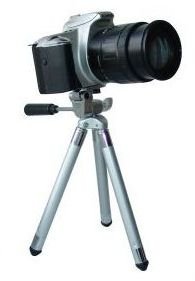 Choosing a Camera
The first beginners photography guide tip is an obvious one: You need a camera! The key is not just choosing a great camera, but choosing the camera that is right for you. Before you shop around, consider your budget, the types of photos you plan to take and the features you would like to have.
There are several factors and features to consider when shopping for your first camera. If you are planning to purchase a digital camera, check the pixel count. The number may vary between one and fourteen million (1MP to 14MP). You can safely choose a camera with a pixel count between 2MP and 6MP. Stick with a number on the lower end (and likely a lower price tag) if you plan to make prints that are 5"x7" or smaller. The larger you intend your prints to be, the higher the pixel count you will want to choose. To learn more about the functions of different camera features, which may help you determine what you need in a camera, read How Does a Digital Camera Work?
Even if you are watching your dollars, you can find a great camera that fits your budget once you have determined your needs and wants. Do not discount the benefits of buying a gently used camera. As long as you check it out thoroughly for physical damage, test the settings and make sure batteries and other accessories are available, you may be able to get a great deal.
Additional Equipment
It is important to note in a beginners photography guide that, with almost any camera, there will be additional costs for both necessary and optional but recommended components and accessories. For example, a camera case is a wise investment as it can protect your camera from damage and make it even more portable. Extra batteries are another practical purchase. Imagine how frustrated you would feel if you spotted the ideal captivating scene, only to learn that your sole camera battery was completely dead. You may also want a variety of filters to enrich and enhance your pictures, a tripod to provide stability and improve your aim or special lenses for various conditions and environments, such as low lighting. Read Top 5 Things You Need to Have in Your Camera Bag (Besides the Camera!) for a comprehensive list of ideas.
Just Point and Click?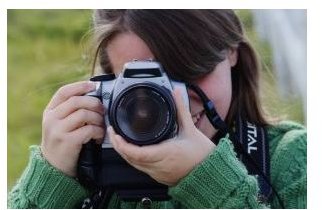 Since you are reading a beginners photography guide, chances are you are looking for tips on technique. You could experience some beginner's luck and shoot outstanding pictures simply clicking away, but don't hedge any bets on it. Most cameras include a user's manual. Even if you purchased a secondhand camera or your new one was missing a manual, you are likely to find them in PDF form on the manufacturer's website. Take the time to read through it, with your camera on hand. This will help you to learn about your camera's specific features and settings, such as the zoom lens and shutter speeds prior to heading out on your first photo shoot. Consider taking a photography class, either online or in a traditional setting, to gain some guided experience and knowledge.
Another beginners photography guide tip is to study pictures taken by professional photographers. Browse stock photo websites, page through books and magazines or visit art galleries. Doing so can help you gain insight on the best ways to frame your subjects, use lighting and select settings. Viewing professional photos is a great way to become inspired and motivated as well. Read How to Take Better Pictures by Looking at Photographs to learn more about how this practice can help you improve your skills.
Once you do start taking pictures, look over them carefully to find opportunities for improvement. Focus on one issue you seem to be having, such as camera shake or insufficient lighting. Concentrate on improving that skill and read articles or tutorials on the subject. Once you have mastered a technique you can turn your attention to another difficulty to work on overcoming.
Choosing Subjects
One of the reasons you looked for a beginners photography guide is likely that you are unsure what to photograph. The short answer to this is, "Whatever you want!" Every person, place and thing you see is a potential subject. The fundamental element that makes a great picture is that you are photographing something that interests you and that you use techniques and equipment to display your view.
If you are a people-watcher, for instance, consider taking street photos or portrait shots. A lover of the outdoors will probably take outstanding nature photos of scenic views such as mountains, trees and birds. Think about where you are happiest and feel as though you are in your element. Even objects such as books, food or machines can be used to take stunning photographs.
Think about what seems to grab your attention and then learn how to become the best at taking those types of photos. Read tutorials such as Landscape Photography: How to Create Expressive Landscape Images or People Photography - Tips & Tricks on Photographing People.
Working With Digital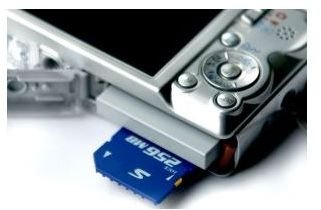 Another important aspect that must be touched upon in a beginners photography guide is learning to work with digital photos. Digital cameras are abundant and can produce high-quality images. Digital photography is affordable, too, as you can view your pictures immediately and upload them directly to your computer rather than having to spend money developing them. Learning how to upload your pictures to your computer, store them on photo sharing sites and burn them to CDs or DVDs is easy and provides many ways to distribute your photos.
As a beginner photographer, you'll probably want photo editing software so you can enhance your images. If you don't want to spend money on a program, there are several free photo editing software applications that work well and provide a photographer numerous features. You've probably heard about the popular photo editors Photoshop Elements, Paint Shop Pro, and PhotoPlus but what's the difference between these programs? Bright Hub's article Paint Shop Pro vs. Photoshop Elements vs. PhotoPlus: Which is the Best Photo Editor? will help you decide which photo editor is right for you and your photography needs.
Once you have decided on a software application, be sure to read up on photo editing software tutorials to learn how to use your new program to make the most out of your digital images. Bright Hub has several tutorials written for numerous photo editors, from Adobe Photoshop to Corel Paint Shop Pro, you'll find tutorials on everything from how to stretch a picture without distorting it to how to create a watermark on your images.
Over time, with practice and dedication, you will move out of the realm of beginners photography and find that you are becoming a seasoned shutterbug. Just be patient with yourself and look at each shot as a learning experience.
Photo Credits
Canon EOS Photo Camera on Tripod: sxc.hu/Kacper M.
Budding Photographer: sxc.hu/Gary Scott