Valentine's Day Gift Ideas to Give a Photographer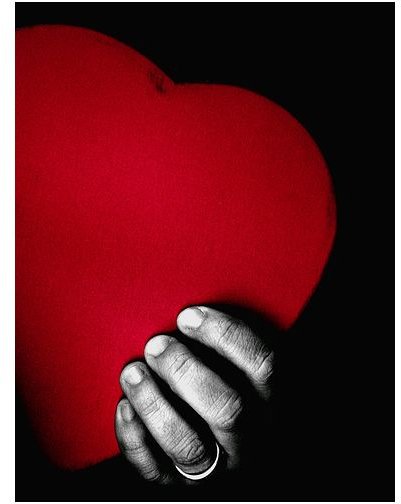 Meaningful and Personalized Valentine's Day Gifts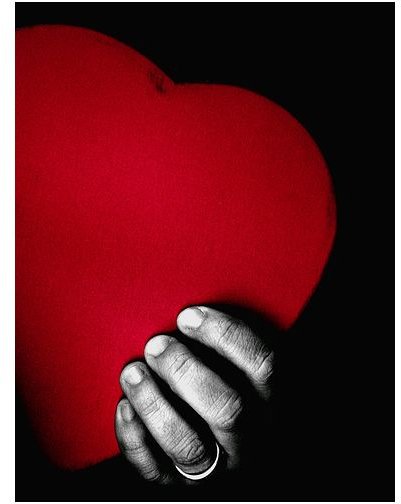 Valentine's Day doesn't need to be a stressful expense. If your special Valentine happens to be a photographer or considers photography a hobby of his or hers, there are several thing you can make for them this Valentine's Day that won't cost you an arm or a leg. As far as I'm concerned, homemade gifts are the best gifts you can give or receive because they are personalized, take thought and consideration and come from the heart.
DIY Camera Equipment
Tripods and monopods - To capture crisp, in-focus photos, a photographer must be able to hold their camera steady. To help with this, a tripod or monopod is a must. There are loads of ways to make a homemade tripod or monopod.
A beanbag tripod is perfect for outdoor photography when a traditional three-legged tripod won't work (for example, when the ground is uneven). Make your own beanbag tripod with this DIY project. If your Valentine enjoys outdoor photography and hiking, an alternative to the beanbag tripod is a walking stick monopod. Read DIY Walking Stick Monopod to learn how to cheaply and easily make one from home with supplies you probably already have laying around the house (or in your backyard). A Gorillapod is a flexible tripod where the legs easily wrap around objects such as a tree branch or table leg. Learn how to make your own Gorillapod here. Another version of a tripod that is easy to pack around is a string tripod, which you can learn how to make by reading How to Make a DIY String Tripod.
Studio Equipment - If your Valentine photographer is into portrait photography, you may like to consider making him or her a solid and stable reflector. The DIY tutorial How to Make a Rigid Reflector for Under $30 will teach you how with easy-to-follow instructions.
Depending on what you already have laying around the house, you can make a flash clamp for as little as $5, discover how with this tutorial on how to make a flash clamp.
Professional backdrop stands can be quite costly, unless you make your own. For about the same price as a box of chocolates, you can make a cheap backdrop stand for your significant other this Valentine's Day.
If your Valentine is into product photography or likes to sell things on eBay, read How to Make a Light Box For Free to learn how to make something they will definitely be able to use and will appreciate.
DIY Camera Accessories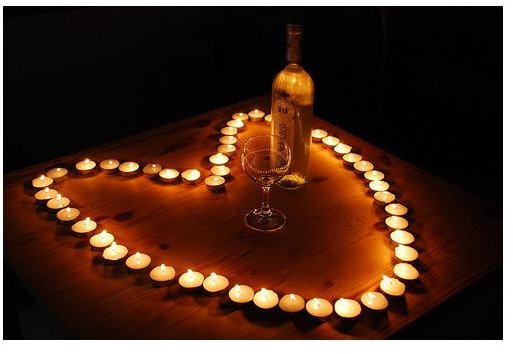 The flash from a camera can cause harsh shadows and can ruin a picture. Using a flash diffuser can help eliminate this problem when it's not an option to turn off the flash and use natural light. Here's how to make a homemade flash diffuser.
While there are an unlimited amount of camera bags on the market, making one for your Valentine is a great way to personalize your gift. You can learn how to make this gift idea by reading How to Make Your Own Camera Bag. While you have your fabric out, you could also think about making a few camera straps to go along with your camera bag gift.
Camera Filters - Read How to Create Your Own Bokeh Shapes to discover what bokeh is and how to make bokeh shapes within your photos. Creating bokeh hearts in a photo is perfect for Valentine's Day.
Learn how to make a star filter to give to your Valentine photographer. While you're at it, why not make a soft focus lens filter so your photographer can create romantic photos this Valentine's Day. If you intend on making camera filters for your loved one, you may also want to consider making a filter mount so the filters can easily attach to the camera.
DIY Creative and Personalized Valentine's Gift Ideas
If you think your Valentine has enough photography equipment and accessories (though I bet they would feel otherwise!), the following craft projects are perfect ways to display their favorite photos.
Read How to Put a Photo on Canvas to learn a creative way to display your favorite picture of you and your Valentine. This DIY project will save you a lot of money when you compare it to how much it would cost to have a photo printed on canvas professionally.
Rather than buying a dozen roses for your Valentine this year, consider making a bouquet of photo flowers, using images of you and your loved one. This gift will last a lot longer than real flowers, is personalized and is definitely more affordable.
This Top 5 Mothers Day Gifts article can also apply to Valentine's Day. From photo cards to scrapbooking, you'll be provided with great gift ideas to consider giving your significant other.
You can display photos of you and your loved one or the photos your loved one took by making a homemade memory board. Alternatively, you can also make photo playing cards to show off these special moments. Or, with nothing more than magnet paper, a printer and your photos, you can create fun photo magnets for a creative and unique Valentine's Day gift.
Happy Valentine's Day!