Photograph of Love - How to Get a Great Valentine's Day Photo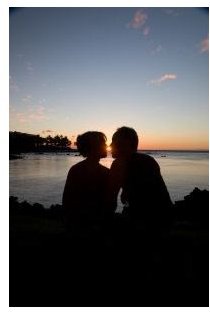 The Classic Couple Photo
There's nothing wrong with wanting to get a classic photo of you and your honey that you can show off to your friends, family and coworkers. You can also employ the stand-close-to-each-other-and-hold-the-camera-out-as-far-as-you-can technique for a casual feel. As adorable as it may be, it will only capture you from the neck up. For a more formal approach, especially for Valentine's Day, use a friend or passer-by to snap the shot for you. If you're alone, set up a spot where you can set the timer on your camera to take the photo for you.
Before asking someone to take the picture, stake out your picturesque background. It can be any beach, tree, fountain or other appropriate scene, but it's best to try to get a shot with no one else in the background. When it's picture time, stand close together and turn slightly in towards one another. Relax to avoid looking stiff in the photo, and have your photographer take a few pictures to make sure you get a good one.
Classic Mistake: Don't take your picture in an outdoor scene at night using a flash. Honestly, this never looks good because the background is blacked out and flat while you are lit up like a Christmas tree. Go for a more subtle approach by getting your outdoor shots taken before dark.
Clever Tip: Silhouette photos are beautiful, romantic and easy to pull off. At dusk, stand facing the remaining light of the day and either have someone stand behind you or put the camera on its timer. Make sure the flash is off before snapping the picture. To learn more, check out How to Photograph Silhouettes: Seven Key Tips and Tricks.
Fun and Carefree
If you and that special someone like to cut loose, you'll love acting silly for your photo shoot. These are some of the best couple photos because you'll capture genuine expressions on your faces. You'll need someone to take your photos for this one, and it works best if it's someone who you know and around whom you'll feel comfortable. Set out for a park, beach or other setting where you have a little room to roam. Have your photographer start snapping pics as you two naturally interact. Don't be afraid to tickle, hug, chase or play together - this is the opportunity to capture how you two interact.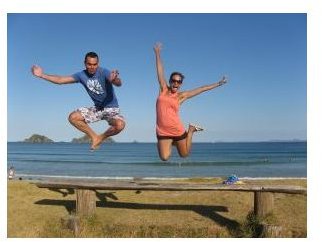 Valentine's Memories
While you'll surely want to get a picture of the two of you, it's important to document your Valentine's Day with photos that capture the memories you created on that day. Whether you take a photo of the roses that were given as a gift, the candles at your dinner table or the beautiful sunset you watched, it's important to get photos of the "things" that were an important part of your day.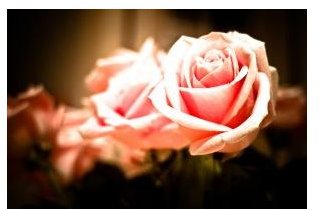 Clever Tip: In addition to photographing items, get some "behind-the-scenes" photos as well. Take a picture of her fastening her necklace, or one of him making a delicious dinner for two. These little moments are special memories you won't want to forget.
Editing Ideas
If you plan to edit your photos, consider creating a soft-focus effect in your pictures. This adds to the romantic feel associated with your Valentine's Day memories. You can also crop the photo to be a close-up of the two of you - these make for great framed photos. Don't hesitate to throw a red heart around your faces if you feel like it - it's Valentine's Day, you're allowed to be cutesy!