Top 5 Best Value Photo Editing Plug-Ins: Get More Out of Photoshop, Paint Shop Pro, and Other Photo Editors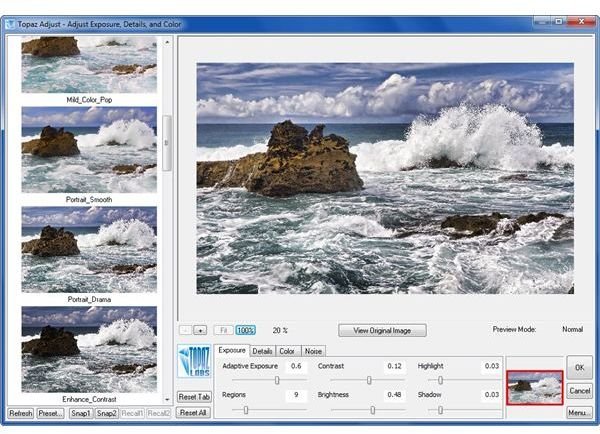 What is a Photo Editing Plug-In?
Simply put, a photo editing plug-in is a script or program that adds some type of additional functionality to the host photo editor. A lot of people refer to these applications as Photoshop plug-ins because most are developed with Adobe Photoshop in mind. However, just because a plug-in is advertised as a "Photoshop plug-in", that doesn't mean that it isn't compatible with other photo editors. In fact, many such plug-ins are also compatible with Paint Shop Pro, Photoshop Elements, and a host of other image editing applications, such as GIMP and IrfanView.
In this guide, we'll take a look at the top photo editing plug-ins that offer the best value for their price. Here, the term "best value" doesn't necessarily mean the plug-in is the cheapest in its class. Instead, we'll be looking at the add-ons that offer the most functionality and usability for their price. There are some cheap plug-ins out there that aren't worth the time it takes to download them, but on the other hand, there are some free ones that are simply amazing. Most of the better plug-ins, though, do have a price tag, but their capabilities make them well worth the price.
If you're just getting into the plug-in craze and are only interested in the free alternatives, you may want to take a look at the following lists in addition to this one:
Now, on with the list!
1. Adjust
Adjust, developed by Topaz Labs, is a creative exposure plug-in that lets you enhance (or tone down) colors, details, and other aspects of digital photos. The interface of the application is extremely user friendly, and it includes a number of presets that can be further customized or used as-is. You can also save your own custom settings for use in future projects.
Topaz Adjust is priced at $49.99, but it can also be purchased as part of a bundle that contains six other photo editing plug-ins for $179.99. Adjust is compatible with Photoshop, Photoshop Elements, Paint Shop Pro, IrfanView, and any other photo editor that supports Photoshop plug-ins.
For more information, see our full review of Topaz Adjust.
2. Coloriage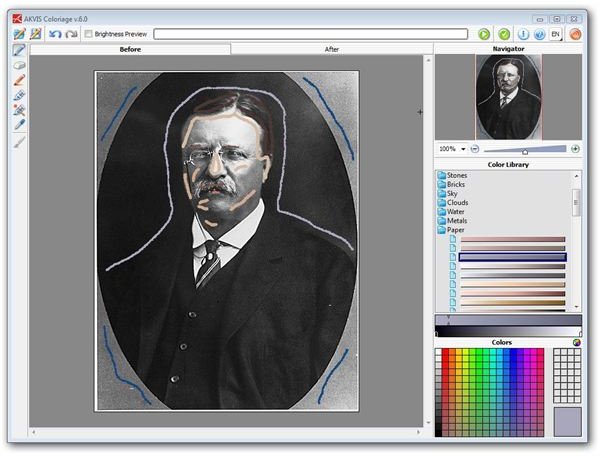 Although most every major photo editor comes with built-in color changing tools, they can be very picky and frustrating to use at times – especially if you want to recolor an entire photo or colorize a black and white image. Coloriage, one of the many products in the AKVIS line of plug-ins, is an excellent tool that makes the color-changing process easy and fun.
The pricing for Coloriage is dependent on what type of license you purchase, but the basic Home license for the plug-in costs $97. The plug-in is compatible with a slew of photo editors, including Photoshop, Photoshop Elements, Paint Shop Pro, GIMP, and PhotoPlus.
Check out our comprehensive review of AKVIS Coloriage for more details.
3. ReMask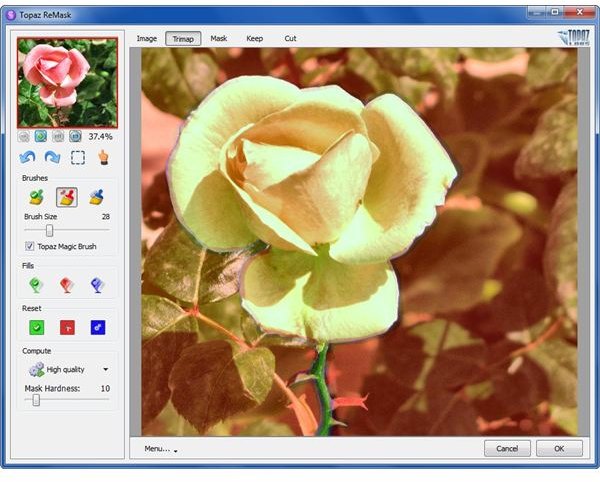 ReMask is the second plug-in developed by Topaz Labs to make this list and, in truth, the Photoshop Bundle that includes all seven Topaz photo editing plug-ins is one of the best deals on the market. With ReMask, you can easily define and create masks, simplifying tasks such as extracting objects, replacing backgrounds, and making complex selections in digital photos.
On its own, the plug-in is priced at $69.99. In addition to Photoshop, ReMask is also compatible with Photoshop Elements and Paint Shop Pro. Both Windows and Mac versions are available.
Additional details can be found in our detailed review of Topaz ReMask.
4. Light!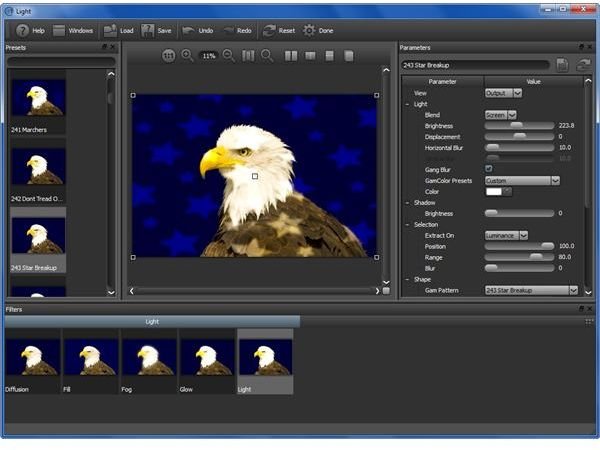 Light! is a highly versatile plug-in, developed by Digital Film Tools, that lets you add realistic lighting effects to a digital photo. The application comes bundled with literally hundreds of patterns, including everything from window designs and nature patterns to holiday and religious symbols. In addition to these patterns, you can also use Light! to achieve a number of other effects, such as fog and glowing.
Considering its power and flexibility, Light! is very reasonably priced at $50. The plug-in is compatible with Photoshop CS3 and above, Photoshop Elements 6 and above, and Apple Aperture 2.1 and above. Both Windows and Mac versions are available.
5. Exposure
If you want to capture the look and feel of film in your digital photographs, you'll definitely want to try out Alien Skin's Exposure. The application contains over 300 presets that mimic a variety of film stocks, including some that have been discontinued.
Priced at $249, Exposure is quite a it higher than the other plug-ins on our list, but the product's versatility and ease of use still make it an excellent value – assuming that you are a film aficionado. Exposure 2, the latest version of the product, is compatible with Photoshop Elements, Adobe Fireworks, and Paint Shop Pro in addition to Photoshop.
Find out more about Alien Skin Exposure 2 in our review.