Learn How to Make a Beautiful Photo Bouquet - Tips on Making Cheap Photo Craft Projects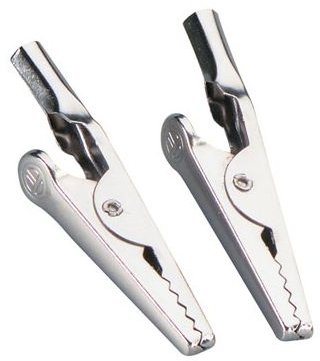 What You'll Need
5-10 Alligator clamps (these are easily found at any hardware store)

Roll of Heavy Duty Picture Wire

Pliers

Favorite Photos

Filler Material—fake flowers, potpourri, real flowers, decorations, etc.
Images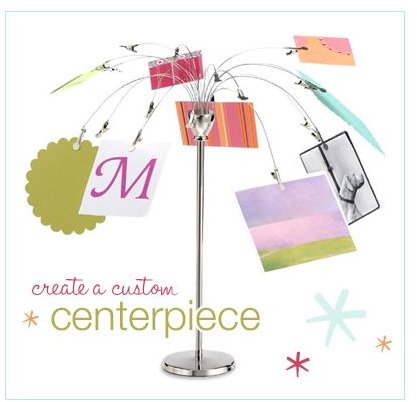 How to Make a Photo Bouquet
Cut several lengths of picture wire, from 8-10 inches each so that the pictures will be slightly staggered.
At the base of the alligator clip, there should be a tab with wings. Insert the wire into this and use the pliers to clamp this down securely over the wire.

Do this for as many clamps and lengths of wire as you would like to be in the bouquet.

Insert the wire lengths into a tall, narrow mouthed vase.

Clamp the alligator clamps onto the pictures.
That is the basic beginning to the photo bouquet. The photos should stand upright on their own in the vase, but they can look a little barren. You always have the option to fill the vase chock full of photos (15-20) at which point, you should stagger them from about 6-12 inches to ensure that all of the photos will be visible once the final product is arranged. It's called a bouquet because there will be some finesse in arranging them so that you can see all of the photos, but once this is accomplished, it makes a truly unique centerpiece for any table.
Tips on Filling the Photo Bouquet
Of course, the easiest way to fill the bouquet is with real flowers. They are fragrant and naturally beautiful, but unfortunately they don't last very long. If you do choose real flowers, cut them to be just slightly shorter than the photos so the photos pop up above them. Other ideas:
Fill the vase with potpourri. Simple, but fragrant! Alternatives to this idea include filling the vase with cranberries, which won't be as pungent, but looks beautiful for the holiday season.
Fill the vase with tissue paper and insert the photos into it. Wrap the mouth of the vase with a large bow.
Instead of real flowers, try fake or dried flowers for a more lasting finish.
Wrap the wire "stems" in wired ribbon for a little glitter and shine.
Make your own special bouquet!
Photo Credits
https://www.hostessblog.com/wp-content/uploads/uploaded_images/cs_centerpiece_display.jpg
https://www2.gpmd.com/image/b/bukm2040.jpg
This post is part of the series: 10 Fun Photo Craft Projects!
This article series will provide you with 10 fun and inexpensive photo craft projects. With easy-to-follow instructions and helpful tips, your digital photographs will finally get the attention they deserve. These photo craft projects are great for the whole family…even teenagers!