How to Make Picture Frames by Using Old CD Cases - An Inexpensive & Easy Photo Craft Project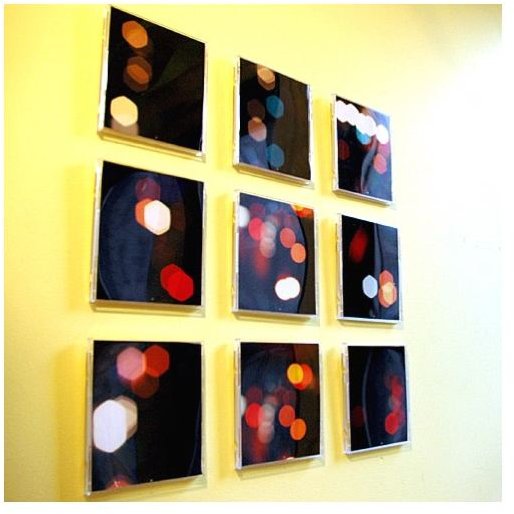 What You'll Need
CD case, emptied of CD and booklet

Ribbon

Stickers

Crazy or Hot Glue

Any decorations you'd like to add
How to Make a Photo Frame from a CD Case
The day before, clean the CD case with an alcohol wipe and let it dry so there is no dust, lint, dirt or bacteria lingering on the case.
Open the case or unhook the front so it lays flat. You'll be dealing with the clear plastic front.
Cut your picture to fit the width of the case. It will probably be too wide and a little short, but cut it to fit the case as best you can.
Slide it into the CD cover so the picture side shows through the clear plastic cover. If it's slipping out, apply a tiny dot of glue to the corners; Crazy Glue works best for this one because a minuscule dot can still be very effective.
Allow it to dry while you prepare your decorations.
Once dry, glue ribbon around the edge of the case to fill in the uncovered parts. Frame the picture with the ribbon.
Add decorations to your hearts content. Really personalize the picture! There are many decorations you can get in the scrapbooking aisle of craft stores that include metal plates, stickers, and little flat knick knacks that make great picture decorations.
Once completely dry, reattach to the back of the CD case and leave it open so the case acts as a picture stand as well as a frame.
This is a great way not only to recycle old CD cases and give them new purpose, but to create a lasting and personalized way to display and share your favorite photos. The photo also stays very well protected within the case and is easy to slip out. It also means that these are the best photo frames to travel with because they're light and difficult to break (and inexpensive to replace!)
CD Photo Frames
Photo Credit
https://blog.makezine.com/archive/2006/05/diy_cd_jewel_case_photo_frames.html
This post is part of the series: 10 Fun Photo Craft Projects!
This article series will provide you with 10 fun and inexpensive photo craft projects. With easy-to-follow instructions and helpful tips, your digital photographs will finally get the attention they deserve. These photo craft projects are great for the whole family…even teenagers!