How to Create a Personalized Photo Bookplate - Use Your Digital Photos to Make this Fun Photo Craft!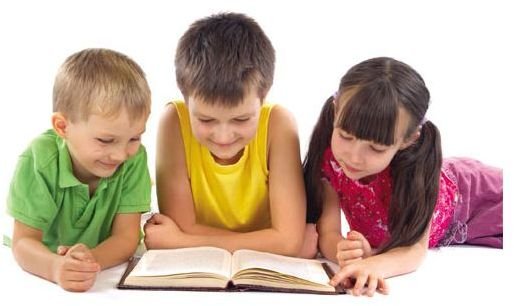 What You'll Need
Access to a Color Photocopier/Scanner
Favorite Photos of Your Child
Scissors (only with parent supervision!)
Glue Stick
Various Decorations (Stickers, cut outs, magazine pages)
Cardstock or Construction paper
Not Needed:
Glitter – It may not show up correctly on the photocopies/scans
Puff Paint or anything that adds depth – Again, it could distort the copies
How To Make Photo Bookplates
Cut four 4"x3" rectangles from the cardstock or construction paper.
Trim the photo of your child and paste it to the cardstock with your glue stick.
In the excess space, write a library inscription. Traditionally, libraries would either say "Ex Libris", meaning "From the Library Of" followed by a name, either your family name or the child's first name. "Tyler's Library", "Emily's Favorite Books", or "From Jenny's Library" are all great choices for an inscription.
Have your child decorate the remaining space as much as they want. Use fun colors, markers, stickers, pieces of other pictures, stamps, or any other design your child wants to put on there.
Make different designs on the different rectangles so that you can have a wide variety of bookplates for your child's collection. This is especially useful if you have more than one child; each can make their own bookplates and personalize their books (which settles fights over who the book really belongs to!).
Once your children finish personalizing their bookplates, take them to a color copier/scanner and make enough photocopies to paste bookplates into all their books and a few extra for spare. Lay them together to make a full sheet of bookplates on one piece of paper. Copying them not only allows for enough bookplates to fill a library (and to add more to your collection) but also keeps the bookplates paper thin, which is crucial for not damaging the book.
Cut the bookplates out and, using the glue stick, glue them into the front binding cover of your child's book. Ensuring there is no excess glue, close the book over the bookplate so it dries evenly and without warping.
Keep a few spare on the side, because it is a great holiday surprise to give your child a new book, and as soon as they open the cover they see their own faces already inside it. This craft should never take more than an hour (unless you're making a lot of different bookplates) and can be done for just the cost of some cheap materials, a few prints, and a couple of copies.
This post is part of the series: 10 Fun Photo Craft Projects!
This article series will provide you with 10 fun and inexpensive photo craft projects. With easy-to-follow instructions and helpful tips, your digital photographs will finally get the attention they deserve. These photo craft projects are great for the whole family…even teenagers!