A Complete Guide to Wedding Photography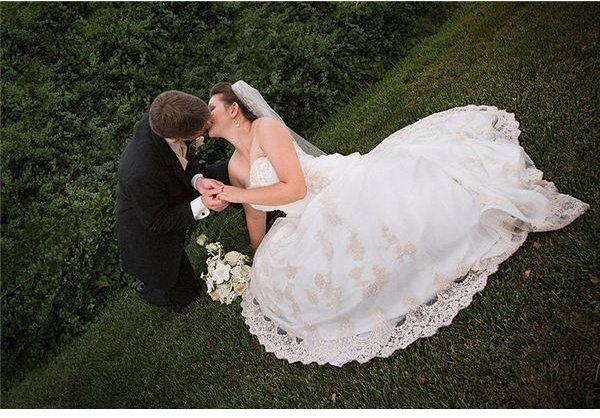 Over the years, wedding photography has evolved as a complete discipline in itself, and if you want to become a professional wedding photographer, you have a lot of learning to do. This genre of photography has become highly commercial and as more and more photographers are lured towards it, the competition in the trade is getting fierce. The only way to build an edge and beat the competition is to master the art of putting together a great wedding album. Your success depends on two important caveats: your creative techniques and your professional abilities. And that's exactly what this comprehensive guide on wedding photography aims to help you develop.
Whether you're taking wedding photos for the first time or have been doing it for a while, we have ample information here to guide and educate you. And even if your friends casually asked you to take photos of their wedding, read through some of the basics and you can surprise them with your pro-quality shots.
A Grip on the Basics
If you are a first-timer, you should carefully read through every piece of advice in this section. Amateurs, who have already tried their hand at wedding photography, will discover a lot of finer points in this series even though all the information here is mostly targeted at the beginner. This series is loaded with tips, techniques and advice on some of the basic aspects of wedding photography like: what equipment to use; how to prepare for the event; how to cover the event; which photos are a must-have; and more. There is also a detailed article that will introduce you to some basic post-processing techniques for wedding photos.
The Tools and Techniques
Like all genres of photography, wedding photography has its own unique tools and techniques. Even if you're an expert in some other type of photography like nature or sports, you may not have all the skills needed for taking the best wedding photos. Wedding photography has its own challenges; for example, sometimes you cannot have additional lighting arranged and you may have to manage with the available light only, or at times you need to be really quick at capturing the images which means you don't have much time to adjust the camera settings for each shot. So, here's more on understanding the underlying dynamics of wedding photography and developing your skills further.
Developing a Distinctive Style
Wedding traditions have changed and most couples seek ways to make their wedding unique. Accordingly, they expect their photographer to understand and bring out that uniqueness in the wedding photos. We'll talk more about different types of weddings and their unique photography requirements in the next section, but for now, we'd like you to learn a few creative and unique ways to add some originality to your photos. While most of these techniques revolve more around how you compose your shot, you can also manipulate the photos using photo editing software to add special effects.
Capturing the Spirit of the Event
Weddings have always been elaborate, and the grandiosity of wedding events has just grown with time. Nonetheless, there are couples who decide to keep the wedding more intimate or more casual and there are those who want to make the wedding more adventurous. "Different strokes for different folks" holds quite aptly when it comes to wedding styles. With so much variance in style, the biggest challenge a photographer faces is capturing the true spirit of the wedding. Some weddings demand elegant, elaborate and sophisticated photography; while others require a more candid and casual approach. It's for the photographer to understand the demands of the occasion and put his technical expertise to create the best collection of images. Here are several articles that explain the different wedding styles and their unique photography requirements.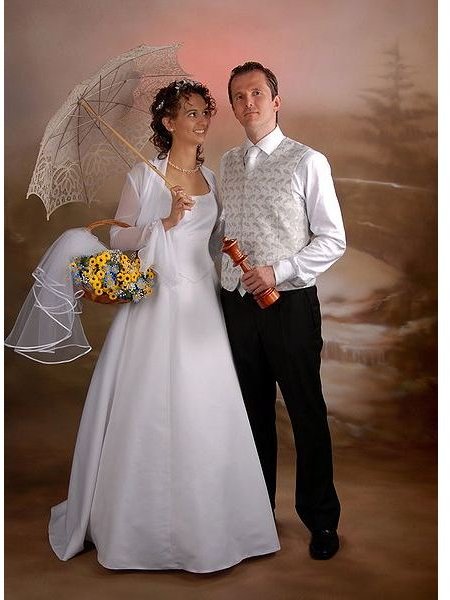 Becoming a Professional
If you're considering the idea of building your career as a professional wedding photographer, this section we'll try to equip you with all that you need to know to get started. To begin, visit the first link below to find out if you really have it in you to become a wedding photographer. If you're fully convinced that becoming a wedding photographer is the right career choice for you, read through the remaining articles, as they address some of the pertinent aspects of professional wedding photography like: how to get started; how to create a budget; how to set the price of your services; what to charge your clients; and what should go into a wedding photography contract. And if you need a sample business plan for your wedding photography business, it is readily available within the last link.
Although we've tried to cover every aspect of wedding photography here, if you are still wanting to learn even more, we have three more suggestions to make.
If you find this guide useful, feel free to bookmark this webpage so that you can refer back to it anytime. If you want to be successful in this field, learning new tricks and constantly updating your knowledge is a must.
References