Best Ideas on How to Take Good Pictures of People Every Time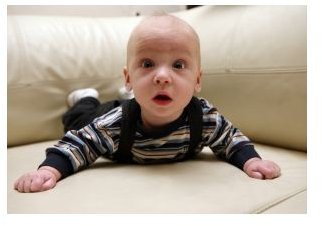 Why vs. How
There are dozens of reasons why you might want to learn how to take good pictures of people. Perhaps your goal is to become a professional portrait photographer, shooting photos of cute little babies, happy newlyweds or high school seniors for their yearbook pages. On the other hand, you might simply desire to take better photographs of your family and friends for your own personal collection. No matter the purpose, the methods to take great photos of people are all the same. Even if you are a seasoned photographer, you can learn some tips to improve your abilities even further.
Skip the Cell Phone Pics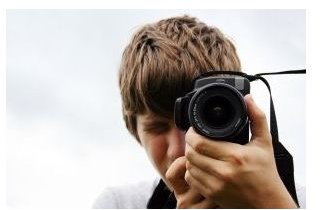 While it is possible to take quality photos with a cell phone, if you are serious about taking a great deal of good pictures of people, it is worth investing in the right equipment. This does not mean that you have to go broke buying cameras, filters and other gear. There are many affordable cameras and accessories that will fill the bill.
Digital SLR cameras with full-frame sensors are ideal for taking portrait shots, as they capture more of the features and provide an attractive background blur, and it is worth spending some money on the best lens you can afford. A reliable tripod is another tool that will help you take the clearest, sharpest shots and avoid blurriness or graininess caused by camera shake.
Of course, choosing the proper camera settings is important as well. Set your white balance, adjust your ISO and engage your camera's focus lock, for example.
So, What's Your Angle?
If you have always taken photos of people by standing directly in front of them and belting out, "Say Cheese!" just before shooting, why not try something a little different? Photographing from different angles will add interest and can even change the mood of the photo. Try shooting from above and while lying or squatting on the ground. Take some side-view photos and others zoomed in super close to your subject. Not every picture will turn out perfect, but some will be amazing and you will learn what works in the process.
Shed Some Light on the Subject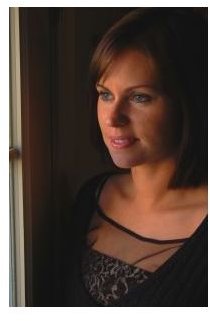 If you want to know how to take good pictures of people, it is vital to remember that lighting can make or break a photo. Portrait lighting techniques vary depending on your desired results. For instance, pictures of people taken for business purposes look best with bright lighting, while lower lights and shadows make for a more dramatic shot. You can set up professional-quality lights in a home studio, if you choose. For everyday photos of your loved ones, though, the soft light outdoors or from a nearby window on an overcast day provides adequate lighting that can hide blemishes and wrinkles as well.
Poses - or Lack Thereof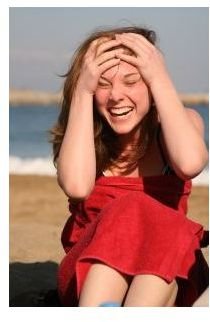 There are a number of different poses you can ask your subjects to stand or sit in when photographing them. Genuine smiles directed toward the camera always make nice shots, but be careful that these poses don't end up looking like driver's license photos. Directing subjects to stare off at a distant focal point is a nice change of pace. Consider the reason for the photo when determining photos. Photos of newlyweds staring into one another's eyes or new parents gazing lovingly at their baby will be treasured images.
Think about using props, as well. While you can purchase or make special ones, such as colorfully-wrapped boxes for Christmas photo props, you can use everyday items as well. Choose items that suit your subject's personality, such as a coffee mug, a musical instrument or a television remote.
Sometimes, though, the best pictures of people are those in which they are not posing at all. Capturing candid moments allows you to portray the individual's character in a single photo.
Edit, Edit, Edit
Don't be discouraged if your pictures are not exactly what you envisioned. When you take a photo that has potential, you can refine it with the help of a photo editing program. Even if you are on a tight budget, you can take advantage of these tools using free photo editing software. While these products are certainly ideal for imperfections such as red-eye and brightness blunders, most of them are capable of so much more. With a little time, effort and patience, you can learn to edit, retouch and enhance your photographs to impressive levels. Before you know it, others will be approaching you asking for your advice on how to take good pictures of people.
References
Article Sources
Author's own experience.
Photo.net; Portrait Photography; https://photo.net/learn/portraits
Rowse, Darren. The Essential Guide to Portrait Photography. Digital Photography School, 2009.
Image Credits
Baby Boy: sxc.hu/Justyna Furmanczyk
Photographer: sxc.hu/Gözde Otman
Bird's Eye Angle: sxc.hu/Sava Marinkovic
Reflections: sxc.hu/Benjamin Earwicker
Candid Laugh: sxc.hu/Joanna Margueritte