Where to Find Free Picture Tubes for Corel Paint Shop Pro Photo X2 Ultimate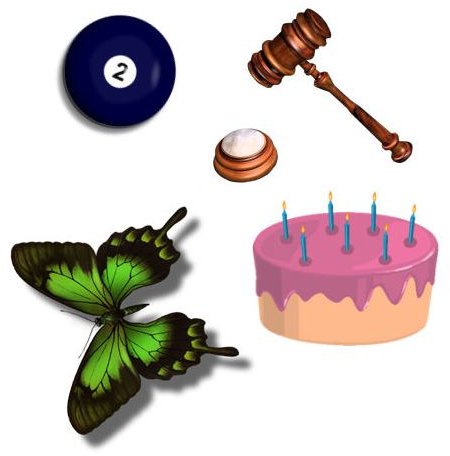 Free Picture Tubes
Despite the fact that Corel Paint Shop Pro Photo X2 Ultimate comes complete with a huge variety of picture tubes to choose from, true lovers of these design elements will soon find themselves wanting more. We've put together a list of places where you can find and download free picture tubes that are compatible with the latest version of Paint Shop Pro to help you satisfy this craving.
Corel's Creative Downloads – A great place to start your search is with the free picture tubes made available by Corel, the developers of Paint Shop Pro. The selections offered here range from specialized tubes with holiday images to more general items that can be used for all sorts of photo-editing projects, including the creation of digital scrapbook pages.
Sweet Dreams Digital – This is another great source for free picture tubes and other content that can be used in Paint Shop Pro as well. The assortment here is quite original, and all images are available for both personal and commercial use.
Arleen's Web Design – There are definitely some cool items at this web site! Although there is quite a collection of items to choose from, my favorites are in the wigs category. With these picture tubes, you can give subjects in your photos a fun makeover.
Karen's Kreations – If you're looking for something really unique and closer in appearance to a photograph than a drawing, take a look at the picture tubes available at this site. Some of the many designs available include dolls, angels, animals, gems and jewels, flowers, and sea shells.
As always, make sure you're using antivirus software and that you scan the files before using them. I've never had trouble with the picture tubes that I've downloaded from any of these sites, but that doesn't mean that you shouldn't be careful.
Many of these picture tubes are zipped, so you will need an extraction utility such as WinZip 12 before you can add them to Paint Shop Pro. If you need more help on figuring out how to add and access these additional elements in Paint Shop Pro once you've downloaded them, we'll cover that in Part 3 of this series.
For more information on the other features in Paint Shop Pro, be sure to take a look at the other articles in the tutorial library here on the Digital Photography Channel.
This post is part of the series: Picture Tubes in Corel Paint Shop Pro Photo X2 Ultimate Series
Ready to find out how you can use the picture tubes of Corel Paint Shop Pro Photo X2 Ultimate to jazz up your digital photographs? In this series, we'll start with the basics and work ourselves up to learning how to create our own custom picture tubes for the photo-editing software.