Popular Software to Change Background on a Digital Photo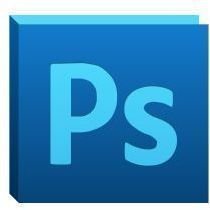 Changing a Photo's Background
Any photos captured using a digital camera can be modified by adjusting various elements, such as the color, exposure, size and background. If you don't like the background of your photo, you can edit it using photo editing software. There is plenty of software to change background on a digital photo but only the image editing programs that offer layers can be used. Below are some of the programs that you can use to change the background of a photo.
PaintShop Photo Pro and Adobe Photoshop
Two widely-used commercial image editors are provided by Corel and Adobe. New computers are often pre-installed with a limited edition or trial version of these programs.
PaintShop Photo Pro by Corel is one of the easiest to use image editing software to change background on a digital photo. The program features a Learning Center, allowing new users to use the software even if they are not a graphics expert.
What makes this program neat is the new feature called Smart Carver that seamlessly removes objects without distorting the background. The only downside is that PaintShop Photo Pro only runs on Windows 7, Vista and XP computers. Mac users need to find other image editing programs. If you already have PaintShop Photo Pro but have never tried using layers for changing the background of a picture, read Editing a Digital Photo Using Layers in Paint Shop Pro to learn more.
Adobe Photoshop and Photoshop Elements are both great programs that can bring new sophistication to your photos. You can use layers features to replace the background of a picture or by using layer masks to control the transparency of a specific area. Photoshop runs on Windows and Mac operating systems. Note that the latest version of Photoshop Elements includes a new feature to create richly layered photos using layer masks. This feature is not available in earlier versions of the program. Check out the article Understanding and Using Layers to learn more.
Looking for Free Options? Try GIMP or Paint.NET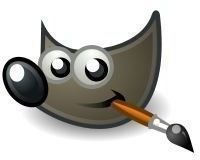 A lot of people are aware that GIMP is the way to go if you're looking for freeware or an open source program. GIMP does not have some of the advanced options that the above-mentioned commercial software offers, such as layers management or the ability to create group of layers. GIMP can do the job in changing the background of a picture or modify a photo using its simple to use imaging tools, however.
What is cool with GIMP is the option to install plugins or add-ons that commercial photo editing software also provides.
Also, the support for the program is great. It is often updated which means you can enjoy product improvements and fixes. Check out the article How to Use Layers in GIMP to learn more. The program runs on Linux, Mac and Windows.
One of my most frequently used programs in Windows is Paint.NET, which I'm sure many are familiar with. It can change a photo background using the layers option. It's a simple photo editing program for Windows and, like GIMP and other photo editing programs, you can extend its functions by installing plugins.
References
Image credits:
Sources:
Author's own experience on Paint.NET