A Quick Look at Ten Famous Photographer Biographies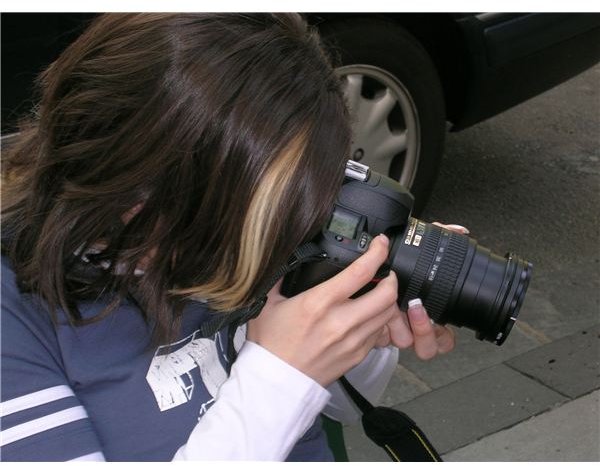 Famous Photographers
Studying the life of famous photographers can teach a lot and bring inspiration to beginners. If you are just starting in the field of photography, here are some famous photographer biographies which can inspire you.
Helmut Newton
Famous for his erotic and seductive photographs of nude and semi-nude women, Helmut Newton is one of the famous photographers of all time. He was born in Berlin, Germany in 1920 but he moved to Monte Carlo, eventually settling down in Los Angeles, California USA. His most famous works feature glamor, fashion and sex in portrait photos. He spent decades as one of the most prominent portrait photographers in the world before he died in 2004.
Richard Avedon
Born in 1923, Richard Avedon didn't start his career in photography until 1942 when he joined the Merchant Marines as a member of the photography branch. After World War II, he continued with his photography as the chief photographer of Harper's Bazaar where he broke photography conventions by having models show emotions instead of the traditional indifferent look. He built his artistic style during the 2 decades he stayed in that publication until he moved on to other publications, eventually becoming the very first staff photographer for The New Yorker. He continued his photography featuring emotions until he died in 2004.
Frans Lanting
Frans Lanting's photography expertise lies in nature and wildlife. His photographs of different types of wild animals made him one of the most famous photographers in the world. He does not just present photos of animals in an awe-inspiring manner, he also uses these photographs to convince governments and the public to take care of the environment. Born in 1951 in the Netherlands, he grew up believing that it is his purpose to become the mediator between humans and wild animals, thanks to children's books he read as a child. He used this sense of purpose to take magnificent photos of animals in their majestic habitats and show the them to people all around the world.
Joel Meyerowitz
Joel Meyerowitz is a New Yorker, born and bred. His career in photography started on the streets of New York. He was one of the first few photographers who advocated color photography during its infancy. His color photographs eventually won over skeptics and strong supporters of black and white photography. He continued advocating color photography as a street photographer, eventually leading him to taking pictures of 9/11. His pictures of the World Trade Center and the aftermath of the attack that brought the twin towers down were shown in several exhibitions all around the world. Aside from being a photographer, Joel Meyerowitz is also involved in documentary films, one of which centers around him and his family on a trip.
Christopher Burkett
Born in 1951, Christopher Burkett lived a life of faith. He became a brother in a Christian order where he gained interest in photography. He eventually left the brotherhood to pursue a career in photography. He spent years learning and understanding the craft, eventually turning him into a master of printing and the principles of color. His technique in printing his photographs is considered one of the best ever seen in history.
Margaret Bourke-White
Margaret Bourke-White was born in 1904, in New York City. She studied photography at Columbia University and it led her to open a studio where she specialized in architectural photography. She shifted to covering politically charged events. She worked for a couple of publications until she became a war correspondent in World War II. She continued taking photographs with political meanings until her death due to Parkinson's Disease in 1971.
James Nachtwey
Growing up with all kinds of conflicts like the American civil rights movement and the Vietnam War, James Nachtwey was inspired to take up photography. He focused on covering social issues and all kinds of conflicts all around the world, earning him a range of honors for his work.
Cindy Sherman
Cindy Sherman became a famous photographer by publishing great photographs featuring herself as the model. Her work that catapulted her to photography super-stardom was her series of photos of herself dressing up as B-movie actresses. She inhabited several different personalities, elevating her photography to an art form. She eventually used other people as models for her later works, but she will always be remembered for her self-portraits that portrayed female stereotypes while while showing a little bit of herself.
Robert Doisneau
Born in France in 1912, Robert Doisneau earned his place in photography history by chronicling normal everyday French life in playful pictures. He was a master of playful, charming and childhood photos in an everyday setting. He didn't get to this point by studying photography at a prestigious school. He developed his interest in the medium while working for a pharmaceutical firm's advertising department. From there, he developed his skills by walking around the streets of Paris and taking photos of everyday objects and scenes.
Yousuf Karsh
For more than 60 decades, Yousuf Karsh made his name in photography by taking portrait photos of famous people such as politicians, musicians and celebrities. He was born in 1908, in Turkey, but he didn't develop his interest in photography until he moved to Canada in 1924. He developed his skills in portrait photography there. During his years in Canada, he did his most famous work, which is his portrait photo of Winston Churchill. He continued his craft until he moved to Boston, Massachusetts where he eventually died.
Edward Weston
Edward Weston has one of the most inspiring famous photographer biographies of all time. He was born in 1886, in Illinois, where he spent most of his childhood. He developed an interest in photography there and continued pursuing a career in it even after he moved to California. He eventually underwent formal training in photography and developed uncanny skills in posing and lighting. He continued improving his craft as he moved around the country a couple of times. He practiced photography and gained acclaim for his work until he died.
It is essential for budding photographers to know the famous photographer biographies. This way, beginners will understand that famous photographers did not jump right into success but have worked hard and learned from their experiences before becoming famous. These ten photographers have different styles in photography, but with their own dedication and love for their work, they are included in many lists as best, famous or top photographers of all time.
References
https://www.lanting.com/fl_bio.html
https://www.joelmeyerowitz.com/index.html
https://www.christopherburkett.com/home.html
https://www.jamesnachtwey.com/
https://www.cindysherman.com/biography.shtml
https://www.robertdoisneau.com/
https://www.edward-weston.com/edward_weston_biography.htm
Photo Courtesy of MorgueFile.com / Supplied by Nurbis