Bride's Guide to Saving Money and Budgeting for the Perfect Wedding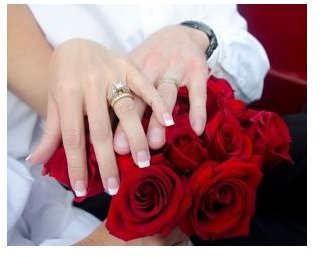 Few life events are more anticipated than one's wedding day. There is an inner need to have everything picture perfect so it resembles the dreams as much as possible. However, does that mean that you have to go into debt or forego some amenities you have your heart set on just because of budget constraints?
It is possible to turn your dreams into reality without breaking the bank, but it will require some effort on your part. To make the process easy and less stressful, we've collected a comprehensive library of expertly written articles on how to save money on just about every aspect of your wedding.
From tutorials on how to design and make your own wedding printables to creative (and delicious) alternatives to the traditional cake-in-your-face concept to what to do with the dress after the wedding, we'll guide you through planning and enjoying your very own once-in-a-lifetime dream. Who knows? You may save enough to extend that honeymoon cruise or buy a completely new wardrobe to take with you. At the very least, you'll be dollars ahead and way more relaxed. What's not to like about that scenario?
How to Decorate the Church for a Budget Wedding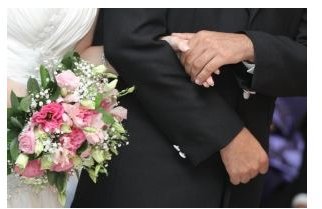 Is do-it-yourself decorating not your strong suit? Don't worry, there are some simple, inexpensive things you can do to decorate your wedding venue for your big day. Here we'll give you tips and instructions for easy-to-do projects like making your own pew decorations or aisle runners. We've also included suggestions on how to make substitutions (like fake flowers) for more expensive items like fresh flowers.
What to Ask a Wedding Photographer
You can save yourself a lot of grief (and expense) if you know the right questions to ask your wedding photographer before you hire him or her. We'll help you avoid costly mistakes like hidden fees that can run your costs way over budget and teach you how to protect yourself in case of a no-show on the part of the photographer.
A DIY Guide for Making Your Own Wedding Stationery
This guide could turn out to be your new best friend next to your wedding planner. You'll find tips and resources to help you make a wide array of printables for your wedding like wedding programs, escort cards or save-the-date cards. Just think…the money you save by printing your own wedding stationery can be spent on more enjoyable things like the honeymoon or a more expensive dress.
Planning Your Wedding With Google Docs
Would you like to save money by not hiring a wedding planner, but you feel overwhelmed by the thought of trying to organize, track and complete all the details and tasks by yourself? We have a suggestion for you: hire Google Docs as your wedding planner (it won't cost you a penny!) and we'll teach you how to do the rest.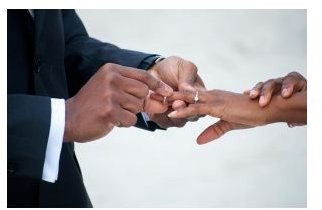 We promised to teach you how to be your own wedding planner, and we plan to deliver. Now that you know how to set up your Google Docs to keep yourself organized, we'll take you through the rest of the process systematically. Learn how to put together your wedding support team, interview and hire your vendors and more.
Staying on budget for your wedding can be hard if you don't have a plan already in place because you can be easily swayed by attractive add-ons that are nice but not necessary. Use this budget planner to decide in advance what you want, what you need, and how you'll pay for it, and then stick to your plan.
Getting Married: The High Cost of a Wedding Dress
The wedding dress and the wedding cake can be two of the most expensive pieces of the bridal puzzle, but you don't have to mortgage your future to pay for your past if you are a smart shopper. Try these unusual ways to shave the price of your wedding dress from exorbitant to economical in a flash.
Tips for Creating a Wedding Seating Chart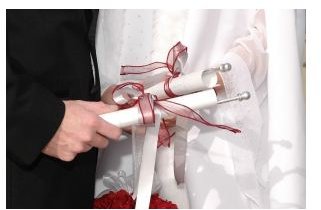 While you may not think that simply creating your own seating chart for your wedding will save you any money or time, it could turn out to be one of the most profitable things you can do. After all, you want to be free to enjoy your wedding and reception rather than separating quarreling relatives or trying to get a better seat for great-aunt Sue. Here's an easy way to lower your stress.
Create Your Own Wedding Program with Microsoft Word
Making your own wedding program is an easy way to save money. All you need is Microsoft Word and a printer. This article has a tutorial plus tips on personalization.
10 Great Wedding Guest Book Ideas
You can save money by designing and publishing your guest book (or books) yourself rather than paying a printer to do it for you. The process is easier than you think, and you might enjoy doing it so much that you'll want to make guest books for other special occasions in the future.
Creative Wedding Cake Alternatives
It's your party: have it your way! If you love apple pie and ice cream and want to serve that for your special day, go ahead and indulge yourself. If you want to break with tradition and skip the wedding cake but you are not sure what your alternatives are, here are some innovative ideas to get your creativity flowing. Who knows? You might just start a new tradition.
How to Use a Payment Plan for Wedding Rings
In addition to wedding gowns and tuxedos, and wedding cakes and receptions, the cost of wedding rings can put a serious dent in any engaged couple's budget. Here are some solid tips on ways to get the wedding bands you want without going into debt.
What's the Average Cost of a Wedding Cake?
You probably already know that wedding cakes are expensive. However, did you know that there are ways to cut the costs without sacrificing quality? Learn from someone who has "been there and done that" how to save money on this part of your wedding planning.
10 Ideas for Wedding Favors That Won't Break Your Budget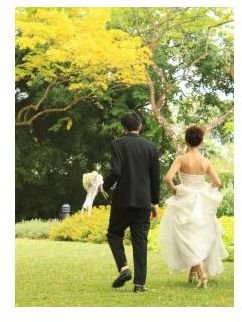 Here are 10 ways to reduce the cost of throwing your wedding reception and surprise your guests with your creativity at the same time. If you really want to be clever, invite your bridal party over and enlist their help in creating some of these beautiful party favors. You'll appreciate the help and it gives everyone a chance to feel important and useful.
What to Do With the Dress When the Wedding Is Over?
Okay, we admit that this one probably won't save you much money on the wedding…unless it is cancelled for whatever reasons. If the wedding doesn't go off as planned, you may be interested in options for recouping some of your prepaid expenses. Here are some creative ways to deal with the dress whether your memories are good ones or bad.
Share Your Thoughts
Planning and pulling off the wedding of the century is possible whether you spend a fortune or a few dollars and regardless of whether you hire a high-priced wedding planner or do the work yourself. Like most achievements in life, it takes some time, expert advice and confidence in your innate skills and abilities.
We hope you've enjoyed the tips, tricks and resources that we have pulled together for you here, and we would love to hear your feedback. Please let us know what we did right and where we need to do some fine-tuning to make this guide even better. We're waiting to hear from you, so please leave us a message in the comments section below.
References