How Do I Plan My Own Wedding: The Mystery Ends Today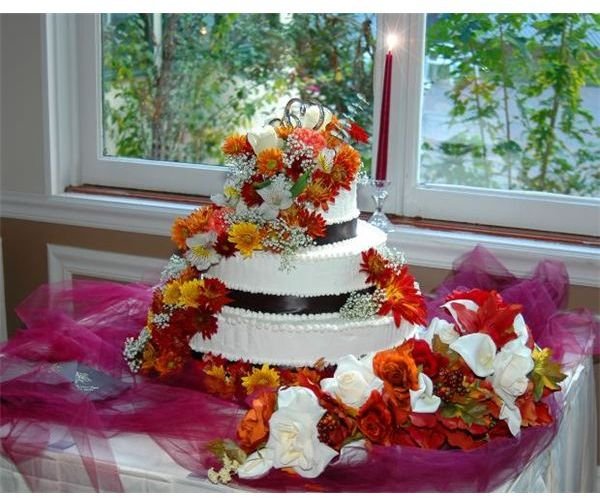 A bride on a budget or a bride that doesn't want to hire a wedding planner often wonders how difficult it is to plan your own wedding. With some organizational skills and creativity, you can take on the role of your own wedding planner. As is the case with taking on any major project, start by breaking down each aspect of planning your wedding into doable chunks, or download the free wedding planner checklist from our Media Gallery.
Get Organized
Planning a wedding requires you to tackle a myriad of moving parts. From putting together the budget and guest list to choosing flower bouquets and bridesmaid dresses, it can be a dizzying amount of tasks to take on at any given time. The key to stop wondering, how do I plan my own wedding, and actually doing it is to get organized and make a plan.
Start by putting together and dividing a binder into the different sections for your wedding. For example, create a section for budget, guest list, flowers, venues, music, etc. you may want to put some pocket folders for binders or clear sheet protectors in these sections as well. Dividing the binder into sections allows you to get a big picture view of each part of the wedding planning process.
Put Together Ideas
Assembling the binder also allows you to see to the details, such as ripping out pictures of centerpieces and other samples and sliding them into the appropriate section so you can show wedding vendors, shops or assemble the item on your own. You should gather ideas from various sources, such as magazines, books, the Internet, previous weddings you have attended and ideas from people you know.
No matter the source, when you have an idea or come across an idea, put it in the correct section of your binder. As you tackle planning each aspect of the wedding, refer to the binder to help you discuss the options with florists, DJs, decorators, venues and other wedding vendors you meet with along the way.
Build Your Wedding Team
Even if you decide to plan your wedding without hiring a wedding planner or coordinator, you are not on your own. You can and should enlist the help of your bridal party, family members, groom and other people you know to help you when and where you need help. For example, you may put your groom in charge of researching and interviewing DJs. You may enlist your maid-of-honor and bridesmaids to help you assemble the wedding favors. The point is that as you are working through your to do list, consider the tasks and responsibilities that you may be able to delegate and to whom.
You can even assign your team of helpers to DIY wedding projects such as making your own wedding programs or and even wedding invitations.
Interview and Hire Vendors
As you assemble your ideas and work through the planning process, you need to find the wedding vendors that can help you put together the wedding. Some vendors include the ceremony and reception locations, music or entertainment, photographer, florist, and bakery. You can gather the names and contact information for various vendors from people you know, wedding magazines, the local phone book and from online wedding vendor directories.
You should interview and obtain estimates from two to three vendors for each area of your wedding. This allows you to see which vendors you feel most comfortable in working with and which ones fit within your price range. Once you choose the vendor for each area, put everything the vendor is going to do for you in the contract so that there isn't any confusion and you get what you pay to receive.
Clarify and Confirm
As your wedding date nears, you should periodically check-in with your vendors. Since months or weeks may pass from the time you contract the vendor until your wedding date, you want to talk with and meet each vendor when the wedding date nears to clarify and confirm their role in the wedding. Two weeks before, a week before and a couple of times during the week of the wedding, you should touch base with each vendor simply to check-in and to handle any last minute details.
Planning your own wedding is a big task. It's less scary when you break down the entire event into smaller milestones and chunks. When you get organized and stay organized upfront, it's much easier to make sure you see to all of the details and that you pull off your wedding without much of a hitch.
Resources
Author's experience as an event planner
My Wedding - https://www.mywedding.com/
Image Credit - MorgueFile/mensatic